As with the majority of jobs, there are both advantages and disadvantages. Driving instruction is a little different to most jobs out there and may not be suitable to all.
It is of course important to fully understand both the advantages and disadvantage of being a driving instructor as training can cost a small fortune. After taking the time and paying out on training, the last thing you want is to discover that the job isn't for you.
The problem is that if you ask any driving instructor trainer or training school about this, you are likely to receive mainly the benefits as they want your money.
So impartial advice is of course best where the person giving advice has nothing to gain. That's where we come in. Let's first take a look at 8 advantages of being a driving instructor before we delve into the disadvantages.
1. Being your own boss
We've all heard that one. Being your own boss is great. It has it's pros and cons of course, but if you have ever had a job where the boss is constantly hassling you and breathing down your neck, becoming your own boss is a welcome prospect.
You may also have found that an employer's rules and ethics don't make sense or are simply wrong. Being your own boss enables you to implement your own rules and ethics in the way you deem appropriate.
2. Work the hours you want to work
This is true to a degree, although you may find that you need to work the hours that your pupils want. Of course the more flexible you are with your hours, the more work you are likely to get. You can if you wish stick rigidly to the hours you are only willing to offer, for instance 9 to 5 on weekdays only, though you may find that you will lose potential work for those that want driving lessons and have a full time job.
Generally however, if you become a successful driving instructor and have a constant supply of work coming in, you can pretty much work the hours you want to work and refuse those that cannot accommodate the hours you offer. You may also find that if you gain a good reputation, people will be more likely to arrange their schedule to fit into yours as they feel that having a reputable instructor is worth it.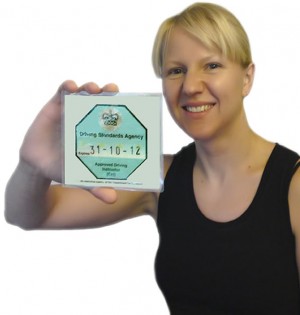 3. Taking as much time off and holidays as you wish
If financially you have the freedom to take plenty of time off and holidays, then of course you can do so. Being self-employed you won't get paid for any time off of course, but the option is there to do so if you wish. Being careful not to annoy your pupils who are intent on having frequent driving lessons by having lots of time off is a must however.
4. Part time or full time
You may already have a part time job and intend on teaching learners on a part time basis alongside your current job. Or you may being a full time driving instructor who wishes take on a varied work schedule by introducing a second job and working both on a part time basis. The advantages of being a driving instructor allow you to change and alter the hours you work to accommodate most circumstances.
5. Earn 30k plus per year
You have probably seen the adverts stating that you can earn £30,000 per year. Well, you can, but you will need to put the hours in to get that and it won't be easy. If you are willing to work long days and ensure that you make the last driving lesson as good as the first, you can earn a good income. How much you earn is of course relative to many circumstances and not just the hours you put in. If you are on a franchise for example, you will need to pay for this. The hourly rate per lesson, the fuel economy of the vehicle you use, if you own or hire the vehicle, distance traveling to each lesson all play a factor into the amount you will earn.
6. Getting out and about
If you're the type of person who doesn't like being confined to an office all day, the job as a driving instructor certainly won't involve that. You will be out and about experiencing new places and areas.
7. Meeting new people
You will of course meet lots of people as you teach them to drive. You may also make some new friends. Learning to drive is of course a serious subject, but driving lessons are always best conducted when kept light and humorous as it reduces the learners stress and nerves. You will find that you will have plenty of laughs with the people you are teaching.
8. Self satisfaction
You will be self-employed, but you may also decide to go it alone and start your own driving school. Over time, you will hopefully see your driving school become successful and to ultimately self-generate work by word of mouth and recommendations from previous learner drivers. Satisfaction also comes from seeing your learners pass the driving test, knowing that you have done a good job and that you've enhanced a person's life.
Driving instructor career
The driving instructor career like any job has its pros and cons. Initially wen getting started you will likely find the disadvantages outweigh the advantages. With persistence and time however, the job can be rewarding both personally and financially. Take a look at some of the disadvantages of being a driving instructor to get an idea what you are up against. Driving instructor training can be expensive, so knowing if this is the right career choice is essential.