If you've recently passed your test, you'll want to get used to driving your car, and you'll want to go somewhere interesting to drive, you'll be interested to know about the different roads available for you to drive on.
You can plan a little trip to one of these places to improve your driving, as well as to see different part of the country. Voted the favourite road to drive in England, A591 road stretches between Windermere and Keswick and it is a major trunk road in Cumbria, in the north west of England.
It is an amazing road just perfect to try your motors in Britain given that the country has become a place with no abundance of great roads to drive on.
The Beginning of the Road
At its southern end, the road begins at Brettargh Holt roundabout where the M6 motorway joins the A590 road. To have a better image, just remember that the place is very close to the Sizergh Castle. This portion of the road was opened in 1971 and it passes the town of Kendal as a dual carriageway all the way to Lake District. It's this section in particular, that's appreciated by motorists.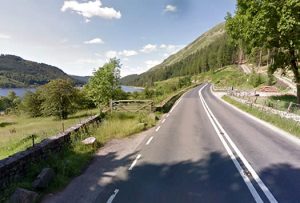 The Middle of the Road
The road continues as a single carriageway through the Lake District. The town of Windermere is the next stop, while the road stretches along the north and east banks of Lake Windermere. A591 continues to the town of Ambleside and passes by the north side of Rydal Water.
Grasmere is waiting ahead, both the water and the village. The journey does not end here and it goes on over Dunmail Raise and right by the Thirlmere edge.
The End of the Road
The destination of this wonderful motor road is the town of Keswick. Here A591 meets A66 road and then it continues slightly to the North West presenting the views of Bassenthwaite Lake.
The final destination of A591 is the village of Bethel where the road meets its fellow route, the A595 road. Between Keswick and Bothel, motors may enjoy the thrills, but also the dangers of the narrow A591 road.