The time it takes from receiving your provisional driving licence to passing the driving test can depend on many factors, all of which will be outlined below.
It is often best to not rush learning to drive as you will find it less stressful and often gain more knowledge. It is a fact however, that many are eager to gain a licence due to either independence or job commitment issues. Outlined is the average time it takes for 'how long it takes to learn to drive' along with advice on how to speed up the process and gain a driving licence quickly.
How long are driving lessons
Weekly driving lessons is the typical method that most learners choose for learning to drive. It usually takes around 30 to 40 hours to reach test standard. 2 x 1.5 hour lessons per week should allow you to reach test standard within around 2 to 3 months depending on your ability. Opting for one lesson per week can take up to six months to reach test standard.
Semi- intensive driving courses
Semi-intensive courses can range from 2 to 8 weeks. Often a driving test is arranged to be taken at the end. If you feel a full intensive is too demanding but still want to reach test standard in good time, a semi-intensive id often ideal. The drawback with semi-intensives is that they can be difficult to accommodate due to work commitments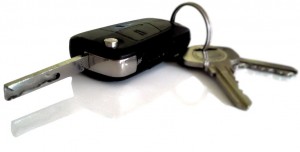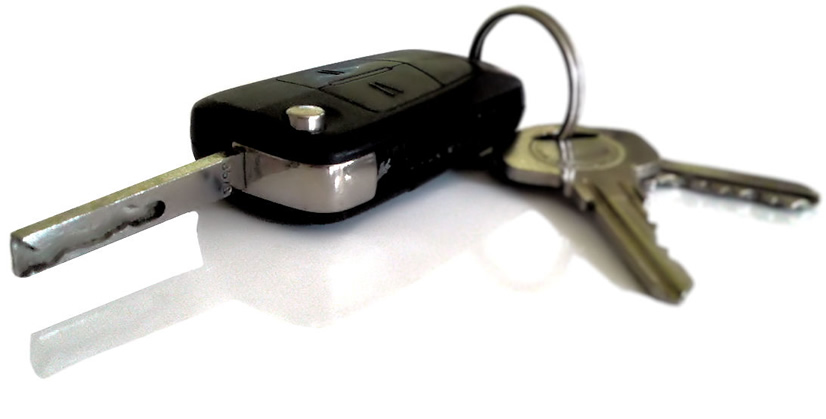 Intensive driving courses
This is a full-time course in that all 30 to 40 hours of driving are taken within a single week, again often with a driving test scheduled at the end. These can be ideal for those that wish to pass the driving test as quickly as possible and who are limited on time. Many individuals take a week off work to achieve this.
The downside of an intensive is that they are not suited for everyone. Many can find driving so intensively exhausting and stressful. Getting too tired and stressed reduces your ability to retain information leading to a higher chance of failing the test.
Fastest way to pass the driving test
Below are some tips for the fastest way to pass the driving test.
Applying for a provisional driving licence
A provisional driving licence can be applied for up to 3 months before you turn 17. By applying before your birthday, it will arrive in plenty of time for you to start learning to drive as soon as you reach 17. Details on how to apply for a provisional driving licence can be found in the How to start learning to drive section.
Booking a theory test
The theory test can be applied for as soon as you are 17 and have your provisional driving licence. Studying for the theory test well before you receive your provisional means that if you feel ready, you can apply to take the test immediately. The DVSA waiting times vary from each theory test centre and can be anywhere from 1 to 2 weeks before you can sit the test. The theory test section can provide tips for passing your theory test.
Booking a driving test
Once the theory test has been passed, you then become eligible to book a practical driving test. There are various driving test centres around the country all with different waiting times. Areas of high density such as cities will often have the longest waiting times. The longer waiting times for a test can be anywhere up to 15 weeks.
Driving test cancellations
A possible means to gain a short notice driving test it to check for test cancellations. Once you have your test booked at the earliest date, you can then check for cancellations and if appropriate, take that slot. This can bring the test forward by several weeks. Cancellations do come up quite frequently although this depends on how much time you have to keep checking. Reaching test standard within your driving over a short period of time will help to leave the option of a test cancellation being viable. The only issue with taking a driving test cancellation is if you are relying on an instructor and their car, is if they are available for the test cancellation. If you have access to a friends or families car that you can legally use for the test will be an advantage in this situation.
Booking a driving test at an alternative test centre
An alternative test centre may have a shorter waiting time than your local centre. The down side to this is you won't be familiar with the test routes in that area. Taking driving lessons with a local instructor for that test centre will benefit you as they will know the difficult areas that the examiner take during the test.
Residential driving courses
Certain driving schools may offer short notice intensive courses followed by a driving test. Not many driving schools offer this service however, so you may need to opt for a residential driving course. A residential driving course will provide around a week intensive driving with the driving test at the end and accommodation. This obviously comes at a price as it includes accommodation. It's important to understand if an intensive driving course is appropriate for you. Some learners simply find a week intensive too difficult and not a suitable way to learn. The Are intensive crash courses any good? article helps to explain the benefits and disadvantages of intensive courses. Taking a lesson or two with a local instructor will provide you with an idea if an intensive is suitable for you.
Choosing a good driving instructor
Having a good driving instructor teaching you to drive has an impact on how long it takes you to learn to drive. Whilst looking for your driving instructor or school, it's often best to go with recommendations from previous learners. Opting simply for the cheapest you can find can often be false economy as detailed in Are cheap driving schools or instructors good? A fully qualified driving instructor with a good deal of experience teaching in the area is important as they will also have a good knowledge of the driving test routes.
The driving test
We often get asked 'How long is the driving test'. This depends on the examiner, as some to like slightly shorter tests and also the traffic conditions during the test. Generally speaking however, the driving test lasts for around 40 minutes.
How should I learn to drive?
If time is on your side, around two lessons per week is ideal if spread out. Some learners find 2 hour lessons a little too long and 1 hour lessons a little too short. If your driving instructor or driving school offers 1.5 hour lessons, two of these per week is ideal. You will reach test standard in a reasonable time but with less stress to complete the course in such a short periods of time as is the case with intensives.
Taking this approach to driving lessons also gives you the option to reschedule the driving test if you feel more time is required. Rescheduling the test is free and only requires that you provide the DVSA with a minimum of 3 clear working days notice. The learning to drive test booking information section provides all the contact details for booking and rescheduling driving tests.
If time is not on your side, you may need to think about a semi or full intensive driving course. If possible, try and avoid a full 1 week intensive as such courses are often paid in advance and leaves you little room for any changes. If for instance you feel you are struggling with the tuition, it's unlikely the school or instructor will allow you to change your lesson plan, and will have little choice but to commit to it and take the test.
A semi-intensive is more forgiving. An example could be 2 hours every day from Monday to Friday which will gain you test standard in 3 to 4 weeks. Many driving schools don't use predetermined hours for semi-intensives and will allow you to pick and choose how intensive you want the course to be. A semi-intensive will be less stressful as there will be less pressure on yourself. It will also allow you plenty of time to reschedule the test if need be.