The cost of driving lessons is expensive. The Driver and Vehicle Standards Agency (DVSA) state that it costs learner driver around £1000 to obtain a full driving licence.
How much driving lessons are vary considerably depending from which part of the UK you are from, plus each and every driving school or instructor have their own lesson prices. It is often false economy to simply choose a driving school with excessively low prices, which will be explained shortly.
The current average cost of driving lessons is anywhere between £20 to £25 per hour. Paying extremes either side of this price should raise caution.
Cheap driving lessons
We all like to look for a bargain when possible. For an example, when searching for how much driving lessons are in your area and discover the average cost for an hours lesson is £22, then you find an instructor offering lessons for £15 per hour, surely that will save you a small fortune in driving lessons? Perhaps, although unlikely.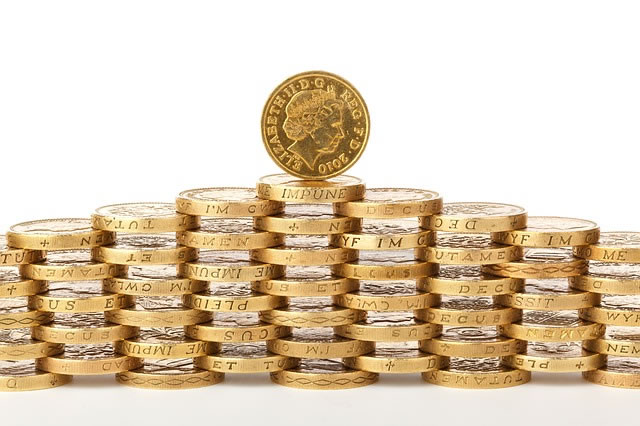 Generally speaking a good local driving school or instructor will over time build a reputation. This good reputation serves that instructor well by providing a good deal of work by word of mouth. A good driving school with a good reputation charging the average driving lesson price will:
have refined their teaching technique and can adapt this to any given situation or individual
have a higher than average test pass rate
have friendly and patient driving instructors
be fully qualified
have a sound knowledge of the driving test routes in your area
Why so cheap?
That's not to say the instructor charging £15 per hour won't have any of these attributes, although it may be worth asking them why they are charging well under the average cost of local driving lessons. Here are some possible reasons:
If they have been teaching in the area for some time now, the fact that they are charging excessively low prices means they haven't a great reputation.
It could be that they are not fully qualified, hence charging a fair price for their experience.
It could of course mean they are new to the area so are trying to gain work. This then of course means they are unlikely to have a high knowledge of the local test routes. An instructor that has a good knowledge of local test routes is important as many areas of all test routes have difficult areas that fail a large amount of tests. Knowing all the test routes isn't important, but having an instructor that knows these difficult areas will most certainly benefit you when it comes to taking the driving test.
Cheap doesn't always mean you'll save
So essentially, there is often a reason why an instructor is charging lesson prices well below the local average. With this in mind, it's unlikely that you will save money in the long run. It's less likely that you will pass the driving test first time, resulting in the need for further driving lessons. When looking to see how much are driving lessons, it's often best to pick a reputable company and pay a little more than the cheapest.
Higher than average cost of driving lessons
Going to the other extreme and paying far more than the average cost of driving lessons in your area. But is this simply a rip-off?
Possibly, depends on the instructor. Say for example the average cost of lessons in your area is £23 per hour, a particular instructor may charge upwards of £28 to £30 per hour. This may seem like excessive pricing initially, although there are some things to take into account. Every fully qualified driving instructor has frequent check tests by the DVSA to ensure they are providing at least a minimal quality of driving tuition.
Instructors are graded from a 4 to 6. There may be only 2 marks difference, but a grade 6 instructor compared to a grade 4 is very different. A grade 4 instructor will provide an adequate level of instruction compared to a grade 6 instructor who will meet all the examiners criteria during the check test. So in other words, the level of instruction you receive during your driving lessons is likely to be much greater than simply enough tuition to get you through the test.
The higher than average priced instructor may also be continuously developing their teaching skills by taking extra courses and is also likely to have a much higher than average test pass rate.
Of course if it is an average instructor simply charging excessive lesson prices, then it's not worth it. If however you are looking for a top level instructor that will provide a very high level of instruction, these high prices may not be as daunting as you may think. The chances of you passing the test first time are significantly increased, meaning fewer lessons are required. It may be worth asking the instructor:
what grade instructor are you
what is your pass rate
do you possess any other qualification in regards to driver training
Choosing your driving instructor
Obviously we are looking at the two extremes above, whereas most learners opt for the average priced instructor. Essentially, if you are going to choose an instructor charging well below the average for your area, make a list of questions to understand why they are so cheap. The amount of learner drivers we have had come to us from driving instructors offering cheap and inferior lessons is amazing.
Likewise, if you are looking for a top-notch instructor and are willing to pay over the average cost of lessons, again ask the instructor questions to ensure they can back up their high lesson prices.
Finding a good driving instructor
A good driving instructor is often a combination of experience, experience in your area and competitive prices being on par with the local average cost of driving lessons. One of the best indications that an instructor or driving school is good is by recommendations.
When looking into how much are driving lessons, try and look for a combination of quality and competitive prices rather than simply the cheapest driving lessons you can find. Regardless of whether you have chosen a instructor by recommendations or simply chose them as you like the look of them, it is important to first take an assessment lesson with them.
Tips on choosing an instructor and saving money on driving lessons
Assessment driving lesson
This assessment lesson is important for both you and your instructor. For the instructor, it will enable them to gain an understanding of your ability and to provide you with an overall amount of hours they think you will need. More importantly for you, this assessment lesson will allow you to see if you and the instructor get on and more importantly if you fully understand their teaching technique. If this is your first ever driving lesson, then things are likely to be a little confusing, although you should still fully understand what your instructor is explaining.
Choose a driving course
If you are happy and feel comfortable with your instructor, you can both decide on an appropriate course. The assessment lesson will provide the instructor with enough information for if you are suited for an intensive. If not, a semi-intensive may be more appropriate or weekly lessons.
Driving lesson discounts
Most driving schools and instructors offer block booking discounts. It takes the average learner around 30 to 40 hours of tuition to reach test standard. If 30 hours are paid in advance, ask for discounts. Some schools and instructors offer student discounts, NHS staff discounts and reduced driving lesson prices for the unemployed.
Driving test centre routes
Each and every driving test centre has its own predefined driving test routes. It is certainly not important to know each and every single road on the test routes, but most test routes have difficult areas. These difficult areas often come in the form of complicated roundabouts or junctions.It is important that your instructor is familiar with these areas of the test routes as coming into them on your driving test for the first time will certainly be a challenge. Theoretically you should be taught to handle every possible road situation, realistically however with only 30 to 40 hours of driving tuition under your belt, having an understanding of the test routes will benefit you significantly during your test.
Saving money on driving lessons
An option for saving money on driving lessons can be to teach the learner driver yourself. A qualified instructor will most certainly be needed at some point during the teaching process as a qualified ADI will provide a wealth of knowledge and experience to the learner. If you are able to meet the rules and regulations for becoming a supervising learner driver passenger, then if correct tuition is provided, a large amount of the cost of driving lessons can be saved.