There are many factors that need to be taken into account on how many driving lessons it will take you to reach test standard. Learning to drive is expensive so picking the right driving instructor or driving school is important.

Generally, it should take around 30 to 40 hours of professional driving tuition to reach test standard. We often get asked how many driving lessons before the theory test? Driving lessons aren't officially required before taking the theory test, although they may certainly help.
Certain individuals may struggle with the theory test, either the multiple choice part or the hazard perception part. You will find however that taking driving lessons will help you in passing the theory test. During the lessons, you will gain an understanding of road signs, road markings and various meanings that the instructor will help you understand. Driving lessons will also help significantly with the hazard perception part of the theory test.
DO I NEED DRIVING LESSONS?
Drivers qualified from another country wishing to pass the UK driving test often ask do I need driving lessons.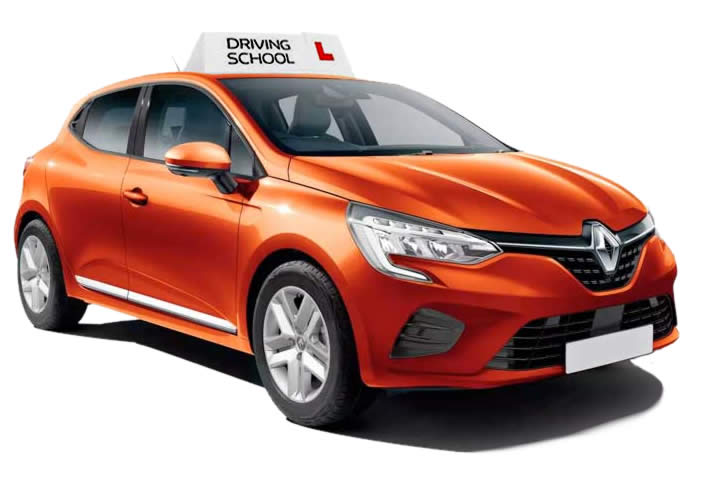 The answer is often yes, although not usually many. In this situation, it's often a case of eradicating bad habits gained over the years. If you are asking the question 'do I need driving lessons?' then the answer is likely yes if you are not entirely confident in these areas:
The above are typical areas that experienced drivers fail a driving test on due to acquiring bad habits over the years. For learner drivers, friends and family may help you to learn to drive, although it is unlikely they will know all the correct procedures that a professional and qualified driving instructor will know. Taking driving lessons off a friend or family member can often result in bad driving habits. It is a good idea to start learning to drive with a driving instructor and when you have a good understanding of the correct procedures, incorporating private tuition can aid in your experience.
How do I know what experience my instructor has?
Your instructor should have either a pink or green licence. This should be displayed in the cars windscreen. If neither are on display, then the instructor has received no training and is providing services illegally. A pink licence holder will have received part of the training and will not yet be fully qualified, a green licence holder will have passed all 3 DVSA exams and will be fully qualified. A partly trained instructor isn't necessarily a bad option, although bear in mind that he or she will of had limited experience.
Take an assessment driving lesson
Many driving schools offer an assessment lesson. This is to give the instructor an overall indication on your ability. The instructor will then provide you with the amount of hours he or she thinks you will need to reach test standard. Some driving schools offer this assessment lesson at a discounted price and on some occasions even free of charge.
Is this the right instructor?
Your driving instructor should be professional at all times. Unfortunately this isn't always the case. Learner drivers often make mistakes, it's part of the process. Your driving instructor should remain calm and patient no matter what mistakes you make.
If your instructor tends to raise their voice due to your mistakes, this will detract from your learning process as you will be constantly tense. Ensure you find an instructor that makes you relaxed and builds your confidence.
On occasions, people just don't 'click'. If you find your instructors teaching methods difficult to understand, don't be afraid to explain this. An instructor should adopt different teaching techniques for different learners. Ultimately, if your instructor fails to provide a technique that allows you to easily understand the process, find a different driving instructor.
Look for reviews or ask for recommendations
As with any business, positive reviews are a good indication of their service. Ask friends who have passed the driving test what school or instructor they used and ask their opinion on them.
How much should you pay per hour?
Prices will vary according to which part of the country you are in. Look at various schools and instructors to get an idea of the average price per hour. It's not always a good idea to just go for the cheapest. Many good driving schools are built and succeed on a good reputation.
If the average price per hour in your area is £22 per hour, you find an instructor offering lessons for £15 per hour, you might need to ask why. It may simply be that the instructors business is new so he or she is in need of work, it could be however that the instructor does not have a good reputation and therefor needs to charge low prices to gain business. A bad instructor offering cheap lessons will cost more in the long-run.
Tips for taking driving lessons
Below are some useful tips to bear in mind when taking driving lessons. Choosing a good driving instructor can make a difference on how much you pay long term and how many attempts it takes you to pass the test.
Quick tips
Start learning to drive with a driving instructor
Ensure your instructor if fully qualified
Take an assessment lesson
Be sure that you and your instructor fully understand each other and that he or she doesn't get angry during lessons
Look for reviews and ask for recommendations
The cheapest isn't always the best option