Although there are many different types of car insurance, the fundamentals of how any car insurance works is to cover and restore the person or persons not at fault in a car accident, back to their original state due to financial and / or loss of health as a result of injury.
Typically, the whole process starts with a phone call to the insurance company explaining that there has been an accident. It's vital that your car insurance company is called immediately or as soon as reasonably possible as you may invalidate your cover if left too long.
How long depends on your policy and your chosen insurance provider and will be explained in the policy notes. Typically this is from two days to two weeks.
If the accident was your fault, the amount of cover you are entitled to depends on the type of insurance policy you have taken. There are many version of car insurance, they are however all based on the three main types:
Third party car insurance – will cover only the third party (the claimant) vehicle and medical expenses if required
Third party fire and theft (TPFT) – will cover the claimants vehicle and medical expenses if needed and your vehicle against fire and theft
Comprehensive car insurance – covers both the claimant and your own vehicle against damage, fire and theft, medical costs defined by your particular policy and possible extras such as legal cover
If you are entitled to cover, your car insurance company will send you a claims form and once returned will be scrutinised by the claims adjuster. How involved the claims adjuster gets, depends on what and how much is claimed for, who you are or if there is a claims dispute.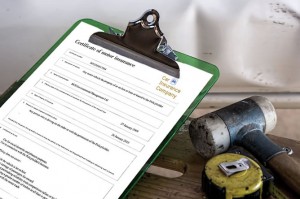 Often car insurance companies will not pay out money if it can be avoided. A claims adjuster's job is to determine whether their company is liable for the claims made. A claimants history is stored and if you have made many claims in the past, you may be 'red flagged' and even suspected of possible fraud. A claims adjuster will investigate possible fraud activity by analysis or previous claims, claim types, independent investigations and police reports.
If there is a claims dispute, the claims adjuster will gather as much information and facts as possible which may ultimately be used as evidence in court. If a claim is agreed, this will be processed based on the insurance policy limits, what it covers, deductible or excess and the damage to your vehicle.
If your car needs repair, the insurance company may request you provide them with two quotes for the cost of repair. Most insurance companies however use their own approved garages where you will need to obtain quotes and have your car repaired. The insurance company will provide you with a list of their approved garages.
If your car is damaged beyond repair or written off, it means the cost of repair exceeds the value of the car. The insurance company will offer you a settlement figure based on what the car is worth just before the accident. You will be offered a settlement figure somewhere between the trade value and sale value of your car. You do not have to accept the valuation provided by your insurance company, but if you contest this, you will need to provide evidence why your vehicle is worth more.
Any modifications made to your car may or may not be claimed for depending on your insurance policy limitations. If you have made modifications to your car but did not tell your insurance company, you may see a reduced settlement figure or the insurance company may refuse any payment.
How does car insurance work if I'm not at fault
Although you will receive compensation from the party that is at blame for the accident, you should still inform your own car insurance provider of the accident. In the event that the driver you intend seeking compensation was uninsured, by not telling your own insurance provider may put you at risk of having no claim. Also it can be common for a driver to admit liability at the scene of an accident only to refute their initial verbal acknowledgment of liability at a later date.
Uninsured drivers
If you are unfortunate enough to be hit by an uninsured driver, your own insurance company may cover the cost of your vehicle even if it wasn't your fault. This is only likely however if you have fully comprehensive car insurance. If your own insurance company is unable to help, you may be able to claim via Motor Insurers Bureau (MIB). You will not be covered by the first £300 when claiming via MIB however, – a bit like a £300 excess. So if your claim is for £600, you will receive £300 compensation.
OTHER TYPES OF CAR INSURANCE AND INFORMATION