Many drivers forget to renew the MOT test certificate when it's expired. It's a requirement that all cars from three years of age must hold a valid MOT unless declared SORN.
To help with remembering your MOT expiration date, the DVLA offer an MOT text reminder service which currently costs £1.50. A free alternative is to use an MOT service station that reminds their customers free of charge.
Getting caught by the police without a valid MOT can ultimately cost you a fine of £1000. Usually however it is dealt with via a Fixed Penalty Notice of £60 and providing an MOT is obtained within the time specified on the FPN, that should be the end of it as no penalty points are issued.
However, what happens if you are involved in a an accident, is car insurance invalid without MOT?
Is car insurance invalid without MOT?
It's not a simple yes and no answer as it depends on the circumstances of the accident. Insurers may often state on their websites that having no MOT will invalidate car insurance as it's in their interest to ensure a vehicle is as road worthy as possible to minimise claims. This is often not the case however.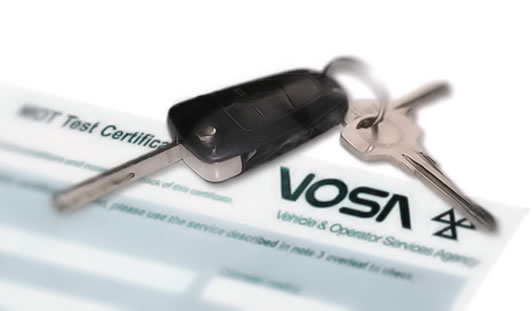 A situation where a driver had an accident, was at fault and caused significant damage to properties will have their vehicle assessed for roadworthiness at the point before the accident. A valid MOT is limited in relevance as a vehicle can of course be unroadworthy even with a valid MOT test certificate.
Essentially it's whether the vehicle was roadworthy directly before the accident and is based on evidence obtained by the police and a conclusion reached by the insurance claims assessor. This can also include statements taken from witnesses, engineer reports and other evidence obtained from the claims investigation if necessary.
So as you may imagine, it can get a lot more complicated than simply stating that your insurance is invalid due to no valid MOT. Car insurers also have an obligation to the third parties involved in an accident that was not their fault. It wouldn't be appropriate if insurers refused to pay out simply if the accident was caused by a driver with no valid MOT.
Where the lack of a valid MOT may be relevant in an insurance claim is if an accident was the direct consequence of not having a valid MOT. This would need to be established with an engineer's report where the claims assessor may refuse payment or offer a limited payment to the first parties (driver at fault that had the accident with no MOT) vehicle.
More often that not and especially in small claims, whether the vehicle has a valid MOT or not isn't usually a consideration of the insurers and they typically pay out without even questioning the MOT status.
It could be argued that if a driver intentionally avoided obtaining a valid MOT for their vehicle and if as a result this action automatically invalidated their insurance policy, then what's the point of taking out the insurance?
The most important aspect of car insurance is to restore the third party (innocent party involved in an accident) and their property back to a state previous to the accident. Therefore the lack of a valid MOT cannot be automatically associated with invalid car insurance and must remain two separate offences in their own right.
It isn't worth the risk of driving a car, three or more years of age without a valid MOT as technology used by the police allows them to detect such vehicles automatically without the need to pull them over initially and in the event of an accident, the lack of an MOT may potentially give your insurance provider a reason not to fully oblige a claim.
Guides related to a car MOT
OTHER TYPES OF CAR INSURANCE AND INFORMATION