When it comes to booking the practical driving test, you will need your driving licence number, but will not usually require your theory test pass certificate number. If your theory test pass number is requested, but you do not have it, contact the DVSA.
If you are booking your driving test, you'll need to provide the following information:
Your full name as it appears on your driving licence
Your UK driving licence number
Your date of birth
Can you take the practical driving test if you have lost the theory test certificate?
Yes, you will not need your theory test pass number when attending your driving test appointment.  The test examiner only asks to see your driving licence and will check on their system that you have passed the theory test.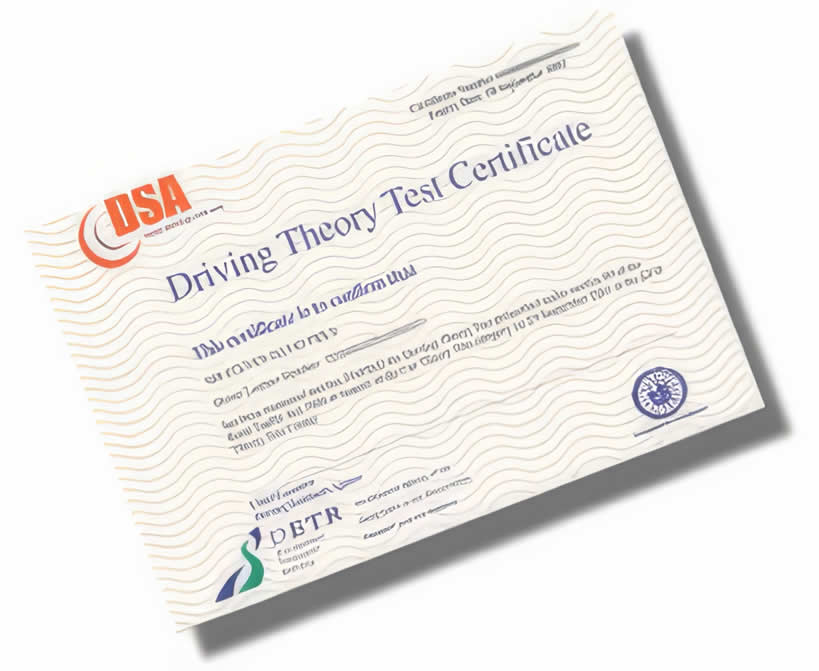 Expired Theory Test
Once you have passed your theory test, you'll have 2 years in which to pass your driving test. If you haven't passed your driving test within 2 years of passing your theory test, you'll need to reapply and take your theory test again.
Information for lost theory certificate
In the event that you have lost your theory test certificate number and have been asked to produce it, contact:
Driver and Vehicle Standards Agency
DVSA
PO Box 349
Newcastle-Upon-Tyne
NE12 2GN
Telephone: 0300 200 1122 for customer enquiries. Monday to Friday, 8am to 4pm
Email: theorycustomerservices@dvsa.gov.uk
Further details: www.gov.uk