A theory test can either be booked directly with the DVSA (Driver and Vehicle Standards Agency) or through an alternative company that books theory tests on your behalf.
All theory test bookings are ultimately managed by the DVSA even if another service is used. If you booked the theory test online, it is important to provide a genuine email address as a confirmation of your date, time and address of the theory test is sent to this address.
A confirmation letter may not be sent if the test was booked online. If you did not receive a conformation email or letter, initially check your junk folder in your email settings.
If you did not receive either a confirmation letter or email, or have lost the confirmation letter, you can check the dates, time and theory test centre of your booking.
The lost theory certificate section provides all the contact information. The theory test checking service can be used between the hours of 6.00 am and midnight. To check your theory test date and time, you must provide the following information:
your valid Great Britain or Northern Ireland provisional driving licence number
your surname
your date of birth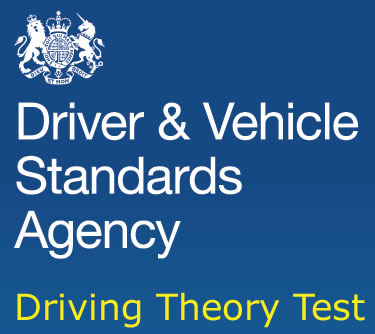 Available via this web page is the ability to change your theory test date or to cancel the theory test. To either change or cancel the theory test, a minimum of 3 clear working days notice must be provided.
Checking, rescheduling or cancelling the theory test can also be done via an automated telephone service or online, information located in the learning to drive section. Other issues can be dealt with by listening to the options that will direct you to a DVSA representative.
If you wish to check, cancel or reschedule your theory test or are experiencing any issues with your booking, the theory test centre directly will be unable to help. The theory test centre staff simply conduct tests based on the DVSA schedule. Contact must be made with the DVSA for all issues.
What to take to the theory test
When attending a theory test, you must take with you your provisional driving licence; both the card and paper counterpart. If you have the old style licence, you must take this along with a valid passport. The test centre staff are highly unlikely to allow you to continue with the theory test if these documents are not provided and you will lose the test fee. You do not need to take your theory test confirmation letter, although take it, or print out the email version if applicable to aid in avoiding any issues.
Lost driving licence
You will not be permitted to take the theory test if you do not take your driving licence. If you have lost your driving licence, a new one can be ordered and can take up to 15 days to arrive. See learning to drive section for information. It can take up to 2 weeks to receive your new licence, so rescheduling your driving test may be advised.
Arriving for the theory test
Arrive at the theory test centre in good time as late arrivals will likely be refused access and the test fee will be lost. Theory tests are conducted over strict appointed times during each day and cannot be modified.