Are driving tests fixed? Do driving test centres have a quota? Is it bad to take a driving test late in the week if the test pass quota has been reached? These are the questions that driving instructors are frequently asked. Driving tests certainly are not fixed.
If it came to the public's attention that that the Driver and Vehicle Standards Agency (DVSA) are deliberately failing test candidates in a bid to raise revenue, the repercussions would be severe for sure. With over 2000 driving examiners conducting driving tests around the UK, this type of scam couldn't remain secret for long.
The driving tests are fixed myth often arises from disgruntled test candidates who have failed a driving test firmly believing that their driving skills are of exceptionally high standard and that they drove impeccably throughout their practical test. This would therefor suggest that either the examiner has no idea what they are doing or that driving tests are fixed.
We're not suggested that each and every driving examiner is fair when it comes to conducting tests and correctly assessing a drivers ability. Some are far too strict and can seem like they have failed a learner even before getting in the car.
The vast majority do treat every candidate fairly however and a test failure will be the result of the candidate simply not driving up to standard.
Due to the stress that is put on the candidate during a test and that the 30 or 40 minutes that it takes to complete one, seemingly over in a fraction of this time often can make the entire ordeal a little hazy for the candidate upon completion. Each and every examiner is however monitored for their pass rates.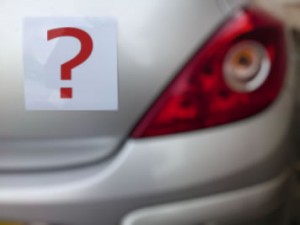 Varying Test Pass Rates
Each driving test centre has their unique pass rates which is largely dependent on where the centre is located. A test centre in a rural quiet area is likely to have higher pass rates than that of a centre located in a busy city. Quieter rural areas have a tendency to have less complicated road and traffic systems, and of course less traffic on the roads.
Examiners are required to remain within 10% of that test centres pass rates. If they fail or pass too many candidates and fall outside of this 10% threshold, their abilities may be called in to question. Whether you call this a form of quota or a safeguard for the public depends on which way you look at it.