For some, passing the practical driving test seems like an impossible task where no matter how many times they try, they simply cannot pass.
For those implying that they can't pass the driving test, analysis needs to be completed into why they persistently fail. Many factors contribute towards failing a driving test. Often, it is due to the learner driver although on certain occasions it can be the driving examiner being a little too harsh during a particular situation, where a different examiner may let it pass.
If you really can't pass the driving test and have failed on a few occasions, let's take a look at the most frequent reasons and see if we can help address any issues.
Some of the following tips may help learner drivers who can't pass the driving test, or help others who have yet to take a driving test to pass first time.
Ready for the driving test?
This of course sounds obvious, but make sure you are actually ready for the driving test and ensure you are confident in your abilities at every part of the practical test process. Read the tips and tutorials on this web site and if you are doubtful of your abilities in any areas, take further driving lessons to eliminate any weaknesses you may have. The driving test has an amazing ability to find any weaknesses of learner drivers.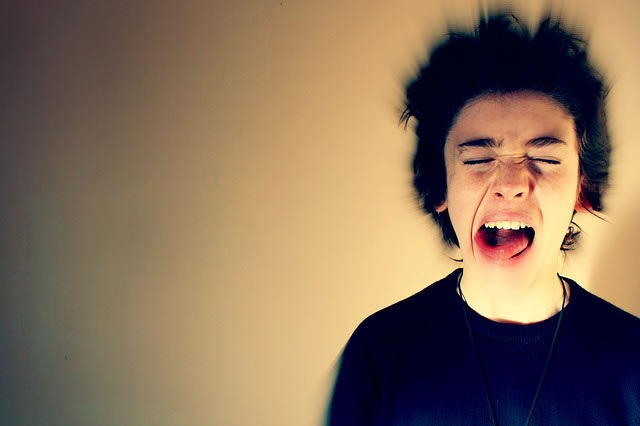 Driving test centre
If you have had several attempts at the driving test from a particular driving test centre and keep failing, try a different one. A driving test centre located in a busy city statistically will be harder to pass the test compared to a test centre located in a quieter area. Each test centre routes come with their own challenging and pitfalls, but if you struggle with the fast pace and multi-lanes of a city test, a quieter alternative may increase your chances.
Driving test routes
All driving test routes at all test centres are individually designed by the examiners who work there. They do of course feature many of the most challenging roads and traffic systems within the area of the centre. Ensuring that you are proficient in such areas will gain a substantial increase in your chances of passing. A good and established local instructor should know these areas well.
Change driving instructors
If you have taken a few driving tests but can't seem to pass and have used the same driving instructor throughout, try a different one. Although there are bad instructors out there, your current instructor is probably just fine. The benefit is that each driving instructor although follows a similar syllabus, uses different techniques and is perhaps stricter in certain areas. A 'fresh' pair of eyes may enlighten you to mistakes that were not previously highlighted.
Take a semi-intensive course
If you have been taking weekly lessons and keep failing the test, try taking a semi-intensive course just before the test. Cover everything in the semi-intensive and by taking the test at the end, you will have all the information you have learnt fresh in your head and due to the fast nature of the semi-intensive and the test, it will give you little time to dwell on things and get nervous.
Don't tell anyone that you're taking a driving test
Telling everyone that you have a test increases the pressure on you to pass.
Ask a member of the family to book your test
Many fail the driving test because of nerves. The tension builds as the test gets closer until on the day, they're a trembling wreck. Ask a member of your family to arrange a test with your instructor and not to tell you at the last moment. Even perhaps so that you think you are simply going for a driving lesson but in reality you're going for a driving test.
Choose the best time of day to book a driving test
Book the driving test during the most quiet times of day. This is usually outside of morning and evening rush hour. Usually around 11 am is a good choice. Certain test centres operate Saturday tests. This comes at a slightly higher test fee but if the area around the test centre is quieter on Saturdays, it could prove beneficial.
Take driving lessons at the most hectic time of day
Combine the above driving test during the quietest times of day with taking driving lessons during the most hectic times of day. Learning to drive at the most hectic times of the day will enable you to deal with the stress of driving better. When you're used to this, taking the test during calmer periods should feel much easier.
Strict driving instructors
The last thing you want is a passive driving instructor who is reluctant to rectify errors in your driving. You don't want a miserable instructor who gets angry and shouts however, but you want one that will pick up each and every mistake you make and consistently bring them to your attention until perfected. If you notice your current instructor not picking up on driving errors, ask them to be stricter or find an alternative. You want all your stress and tension during driving lessons, not the driving test. A strict instructor, combined with lessons during hectic periods and a driving test during calm periods is an excellent combination.
Take mock driving tests
Mock driving tests can prove beneficial not only to establish your ability to pass the driving test, but can be an excellent confidence booster. Ideally choose a different driving instructor to the one that has been teaching you to drive. A fresh set of eyes assessing your driving may bring possible mistakes to your attention that you may have not been aware of.
Driving examiners
Driving examiners all undergo training and have a procedure they must follow for passing and failing driving test candidates. They are however permitted to use their discretion on whether certain errors made by test candidates result in a pass or failure. A simple mirror check that was missed may be a minor to one examiner and a failure to another. A questions often asked by test candidates is:
"Can you choose your driving examiner?"
Unfortunately you cannot choose your driving examiner as they're automatically assigned to you. Although you're not able to request a particular examiner, if a certain test centre is known to have strict examiners, choosing an alternative test centre may enable you to take the test with a friendlier examiner.
Go automatic
If you have had many driving tests in a manual car and continuously fail, an automatic may be an option to consider. Although passing the driving test in a manual will prove a greater benefit than automatic, the lack of a clutch and gears will allow you to concentrate more on your driving and what's going on round you. See automatic or manual, which is better for further information.
Driving test attempts
The following table details the total number of driving tests conducted by the DVSA throughout the year 2011. As can be seen, whether it's your 1st attempt or 6th attempt, anywhere between 50 and 60 percent of tests taken are successful and would appear a great many people just can't pass the driving test.
1st Attempt
Driving tests conducted:  207755
Driving tests passed:       53.39%
2nd Attempt
Driving tests conducted:  82559
Driving tests passed:       57.78%

3rd Attempt
Driving tests conducted:  27488
Driving tests passed:       59.35%
4th Attempt
Driving tests conducted:  8184
Driving tests passed:       60.5%
5th Attempt
Driving tests conducted:  2348
Driving tests passed:       60.1%
6th Attempt
Driving tests conducted:  931
Driving tests passed:       59.2%