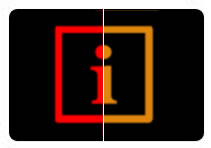 The Ford Fiesta message indicator symbol illuminates to supplement certain messages. The message indicator illuminates in red or amber depending on the severity or urgency of the condition. The indicator will remain on until the condition is resolved.
Ford Fiesta dashboard warning lights are also used to highlight system-specific issues and may be supplemented with a message indicated by the message indicator.
Messages may be shortened, abbreviated or some messages not shown depending on the vehicle options and type of instrument cluster fitted to your particular Ford Fiesta.
Airbag
| | | |
| --- | --- | --- |
| Message | Indicator | Action |
| Airbag fault – Service now |  Amber | Have your vehicle checked as soon as possible |
Alarm
| | | |
| --- | --- | --- |
| Message | Indicator | Action |
| Alarm triggered – Check vehicle |  Amber | Displays when the alarm has been triggered due to unauthorised entry |
| Alarm system malfunction – Service required |  – | Have your vehicle checked as soon as possible |
Anti-Lock Brake System
| | | |
| --- | --- | --- |
| Message | Indicator | Action |
| ABS malfunction – Service now |  Amber | Have your vehicle checked as soon as possible |
Engine Immobiliser
| | | |
| --- | --- | --- |
| Message | Indicator | Action |
| Immobiliser malfunction – Service now |  Red | Have your vehicle checked as soon as possible |
Fuel System
| | | |
| --- | --- | --- |
| Message | Indicator | Action |
| Check Fuel Fill Inlet |  – | Displays if the fuel fill inlet did not fully close |
| Fuel Level Low |  – | Refuel as soon as possible |
Hill Start Assist
| | | |
| --- | --- | --- |
| Message | Indicator | Action |
| Hill start assist not available |  Amber | Displays when hill start assist is not available. Have your vehicle checked as soon as possible |
Keyless Entry
| | | |
| --- | --- | --- |
| Message | Indicator | Action |
| Key not detected | Amber | Displays if the system cannot detect a valid key |
| Key outside car |  Amber |  Displays if the system cannot detect a valid key |
| Key Battery low – Replace soon |  Amber | Displays when the remote key battery requires replacing |
| Switch ignition off – Press ENGINE Start/Stop button |  Amber | Displays if you switch the ignition on without starting the engine |
| Close trunk / boot or use spare key | – | |
Lighting
| | | |
| --- | --- | --- |
| Message | Indicator | Action |
| Left Indicator malfunction – Change bulb |  – | Displays if a direction indicator bulb fails |
| Right Indicator malfunction – Change bulb |  – | Displays if a direction indicator bulb fails |
Maintenance
| | | |
| --- | --- | --- |
| Message | Indicator | Action |
| Brake fluid level low – Service now | Red | Displays if the brake fluid level is low or if there is a brake system fault. Have your vehicle immediately checked |
| Brake system fault – Stop safely | Red | Have your vehicle immediately checked |
| Engine Fault – Service now |  Amber | Have your vehicle checked as soon as possible |
| Engine oil change due – Service required |  – | Displays when the engine oil life is depleted and your vehicle requires an oil change |
MyKey
| | | |
| --- | --- | --- |
| Message | Indicator | Action |
| MyKey – Vehicle at Top speed | Amber | Displays when a MyKey is in use and the MyKey speed limit is reached |
| MyKey active – Drive Safely | – | Displays when MyKey is active |
| Speed Limited to {MyKey limit ##0} km/h | – | Displays when starting your vehicle, a MyKey is in use and the MyKey speed limit is on |
| MyKey – Check speed Drive Safely | – | Displays when a MyKey is in use and the MyKey speed limit is reached |
| MyKey – Vehicle near top speed | – | Displays when a MyKey is in use and your vehicle speed approaches a preset speed limit |
| MyKey – Buckle up to unmute audio | – | Displays when a MyKey is in use and seat belt reminder is activated |
| MyKey – Park aid cannot be deactivated | – | Displays when a MyKey is in use and the user tries to switch the parking aid system off |
| MyKey – ESC cannot be deactivated | – | Displays when a MyKey is in use and the user tries to switch the stability control system off |
| MyKey – Volume limit | – | Displays when a MyKey is in use and the user tries to exceed 45% of the maximum volume |
Parking Brake
| | | |
| --- | --- | --- |
| Message | Indicator | Action |
| Park brake applied |  Amber / Red | Displays if you have not released the parking brake and your vehicle reaches 6 mph (10 km/h). If the warning message remains on after you have released the parking brake, the system has detected a fault that requires service. Have your vehicle checked as soon as possible. See parking brake light stays on while driving |
Sport Mode
| | | |
| --- | --- | --- |
| Message | Indicator | Action |
| Sport mode | – | Displays when you switch the system on |
Starting System
| | | |
| --- | --- | --- |
| Message | Indicator | Action |
| Press Brake to Start | – | Displays when you start your vehicle as a reminder to fully press the brake pedal |
| Press clutch to start | – | Displays when you start your vehicle as a reminder to fully press the clutch pedal |
| Press brake and clutch to start | – | Displays when you start your vehicle as a reminder to fully press the brake and clutch pedals |
| Cranking Time Exceeded | – | Displays if your vehicle fails to start |
Steering System
| | | |
| --- | --- | --- |
| Message | Indicator | Action |
| Steering assist fault – Service required | Amber | You will continue to have full steering but will need to exert greater force on the steering wheel. Have your vehicle checked as soon as possible |
Tyre Pressure Monitoring System
| | | |
| --- | --- | --- |
| Message | Indicator | Action |
| Check Tyre Pressures | Amber | Displays if the tyre pressure in one or more tyres is below the correct pressure |
| Tire press sys fault – Service required | Amber | The system has detected a fault that requires service. Have your vehicle checked as soon as possible |
Traction Control
| | | |
| --- | --- | --- |
| Message | Indicator | Action |
| Traction control off | Amber | Displays when you switch the system off |
Transmission
| | | |
| --- | --- | --- |
| Message | Indicator | Action |
| Transmission Malfunction – Service Now | Red | Have your vehicle checked as soon as possible |
| Transmission Over – Temperature Stop Safely | Red | The transmission is overheating and needs to cool. Stop your vehicle as soon as it is safe to do so, switch the engine off and allow the transmission to cool |
| Transmission Not in Park | – | Displays as a reminder to shift into park (P) |
| Transmission ready | – | Displays when your vehicle is ready to drive |
| Press brake to unlock gearshift lever | – | Press the brake pedal to unlock the transmission |
| Gearshift Lever Unlocked | – | Displays when the transmission selector lever unlocks |
Vehicle Settings
| | | |
| --- | --- | --- |
| Message | Indicator | Action |
| Transport Mode – Contact Dealer | – | Your vehicle is in transport mode. Some features on your vehicle are not available. Have your vehicle checked as soon as possible |