What are refresher driving lessons? Refresher driving lessons or refresher driving courses are often short as they are designed for individuals who require professional driving tuition for various reasons.
Due to the various reasons associated with individuals requiring refresher driving lessons, refresher courses are often structured around an individual's particular requirements and often take just a few lessons.
All driving schools and instructors offer refresher lessons and can be essential for many reasons, many of which are listed below.
Refresher driving lessons for nervous drivers
You may have just passed your driving test but still feel too nervous to drive alone. Or you may have passed your test some time ago but have been involved in an accident and are nervous about the prospect of driving again.
Refresher driving lessons are an ideal solution as they can often quickly regain a drivers confidence. Refresher courses for nervous drivers will often start in a quiet location and gradually build up to busier and more complex traffic conditions, but only at a rate that the driver feels comfortable with.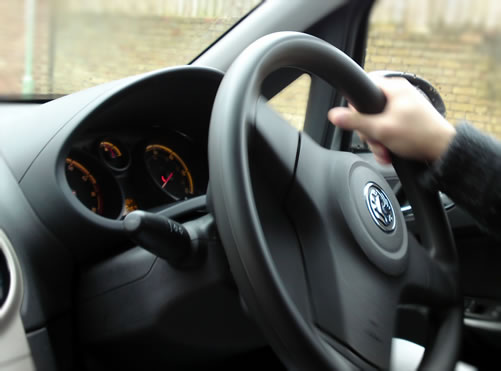 Refresher driving lessons for the elderly
With the yearly increasing number of elderly drivers on the road, some may feel they will benefit from a refresher driving course for seniors. As a driver must legally their licence at the age of 70, plus every 3 years after this, it is the driver themselves who determine whether they are fit to drive.
Refresher driving lessons for the elderly offer the driver increased confidence in their abilities by eliminating bad habits and increasing hazard awareness. Such courses are not intended to prevent or discourage elderly drivers from staying behind the wheel.
Some local authorities offer free refresher driving courses for the elderly although they are advised they are currently voluntary. If in your area your local authority does not provide free refresher courses for the elderly. a driving school or instructor will often provide such a course at a discounted price for senior citizens and the course often takes only a few hours.
Refresher driving lessons for non UK residents
One of the dilemmas visitors to the UK face is if they intend on driving, they may not be used to driving on the left. The majority of countries drive on the right, so driving on the other side of the road can be a little daunting without a little professional tuition. The high frequency in which roundabouts are used in the UK can also pose a problem to many who may only come across them rarely.
A short refresher driving course will get you used to driving on the other side of the road in no-time, gain you confidence on roundabouts and resolve any other issues you may experience.
Exchanging foreign licence for UK driving licence
Those that have a permanent British address and have a full foreign driving licence exchange their licence for a permanent UK full driving licence depending on what country issued your current driving licence. If it was issued from:
Northern Ireland
European Community/European Economic Area
Jersey, Guernsey or the Isle of Man if it was issued on or after 1 April 1991
If your licence is issued from:
Gibraltar, or Designated Countries: Australia, Barbados, British Virgin Islands, Canada, Falkland Islands, Faroe Islands, Hong Kong, Japan, Monaco, New Zealand, Republic of Korea, Singapore, South Africa, Switzerland and Zimbabwe, You can only exchange your current driving licence for up to five years from when you become resident, provided your licence remains valid.
From any other country not listed above, you are permitted to drive for up to 12 months from the date of residence. After 12 months, you will either need to cease driving or apply for a UK provisional driving licence, pass the theory test and practical driving test. Those that have a full foreign driving licence will benefit from refresher driving lessons. This short course will ensure you are proficient in all aspects required to pass the driving test.
What's involved in refresher driver courses?
Refresher driving lessons cover many aspects of driving and unlike leaner driving lessons, are bespoke to the individual. They can simply cover an individual who wishes to receive motorway tuition, through to nervous drivers to a foreign licence holder wishing to get the UK drivers licence.
Benefits of refresher training
Refresher driver training is designed to fulfil a particular requirement of an individual. Other benefits include eco-driving. A short refresher driving course will employ key skills such as better awareness, anticipation and planning. Such skills enables a driver to read the road better and as a result will reduce wear and tear on a vehicle and reduce fuel consumption.
A short course lasting only a few hours won't cost a fortune and the result in safer, confident driving along with the reduction on vehicle maintenance and fuel will in itself pay for the course within a year's driving.
Refresher driving lessons in own car
Most driving schools and instructors will allow you to take refresher driving lessons in your own car. They may however ask that the first lesson is conducted in the instructors car for safety reasons due to dual controls being present. It can be beneficial to take refresher lessons in your own car, especially if you intend on taking the driving test. You will be familiar with how your car manoeuvres and drives.
Refresher driving lesson prices
Refresher driving lesson prices vary depending on which part of the UK you are located. Refresher driving lessons are often an identical price to standard driving lesson prices within the same organisation.