In the UK, you can pass the driving test in an automatic or manual car. Depending on which car you passed the test in, will result in which licence type you gain.
If you have an automatic licence, you will need to retake the driving test in a manual transmission car to gain a full UK licence that entitles you to drive both automatic and manual transmission cars.
You will however not need to re-take the theory test, even if you passed your automatic driving test before the theory test was introduced. The UK theory test was introduced in July 1996.
I Have an automatic Licence,  Can I Drive a Semi-automatic Car?
Generally, providing the vehicle you wish to drive has no manual clutch, you are entitled to drive it on an automatic licence. There are many variations of automatic transmissions however and if the vehicle in question involves some form of clutch to change gear and you are unsure if your licence permits you to legally drive, you should consult the Driver and Vehicle Standards Agency (DVSA) on 0300 200 11 22.
Can You Drive an Automatic Car with a Manual Licence?
If you passed the driving test in a manual car, you therefore hold a manual licence which entitles you to drive cars with either manual, semi-automatic or fully automatic transmission.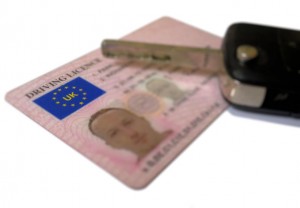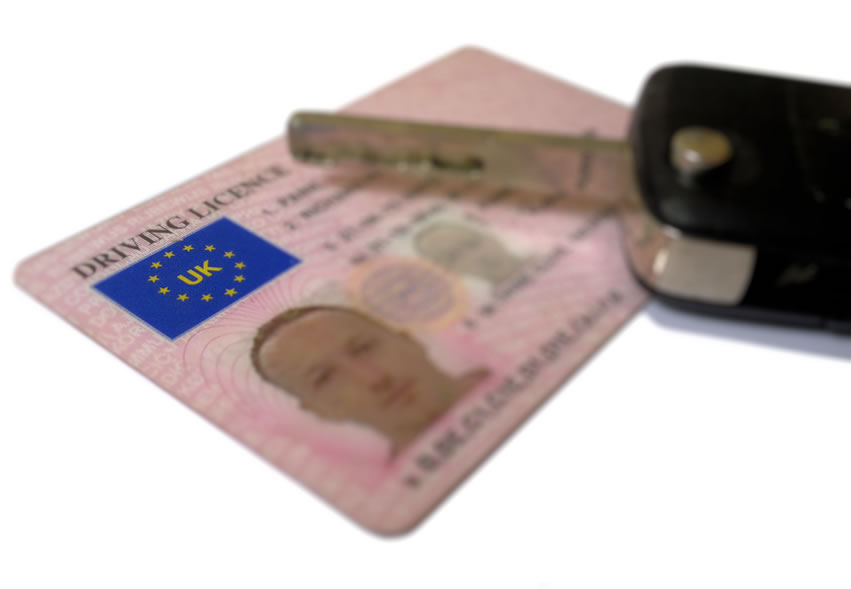 CAN YOU DRIVE A Manual CAR WITH An Automatic LICENCE?
It is illegal to drive a manual car if you are licensed to drive only automatics. If you are involved in an accident or caught by the police, you will technically be driving without a licence. Your car insurance will also be void, which would lead to significant legal penalties and may be void if you are involved in an accident.
Exchanging foreign driving licence for UK
The DVSA permit certain countries that fall into designated areas to exchange a foreign licence without the need to re-take the UK driving test. Certain countries such as Canada for example can exchange a licence for a UK licence within 5 years of becoming UK resident although unless proof is obtained that you passed the driving test in manual transmission vehicle, then you will be issues an automatic driving licence only.
If you are issued an automatic driving licence, you will need to take the UK driving test in a manual car to qualify for a full UK manual driving licence.
Areas that fall outside of the DVSA's designated areas such as Indian driving licence are permitted to drive for up to 12 months on their current licence. Within this 12 months, a provisional driving licence will need to be applied for, take and pass the theory test and when the theory test has been passed, a practical driving test can be booked.
For further information on obtaining a provisional driving licence and booking tests, visit the How to start learning to drive section. The Directgov website will provide information for which countries fall into the designated areas and those that don't.
Failing the manual driving test
If you have taken and failed the driving test in a manual car but have a full automatic licence, you are still permitted to drive automatic transmission cars.
Automatic driving licence UK
If you have difficulties using manual gears or a stick shift, then taking and passing the automatic driving test is easier than manual. Remember however that you will only be entitled to drive automatics which could be restrictive when renting cars, using courtesy cars and even purchasing car.
There are many other factors that restrict automatic licence holders in the UK. The section Automatic or manual, which is better may provide advice on whether to take the automatic or manual driving test.
Exchanging automatic licence for manual
Listed are tips and advice that should help you when exchanging your automatic driving licence for a manual.
Take some driving driving lessons
If you already have a automatic driving licence, then you know how to drive. The UK driving test can however be a little strict in many areas and bad habits can evolve into an almost certain test failure if not remedied.
By taking driving lessons with a qualified driving instructor you will quickly gain confidence in using a gear stick (or stick shift) and will rectify any bad habits gained over the years. There is often many weeks waiting times for driving tests so passing first time is certainly beneficial. It is likely you will only need 3 to 5 hours of tuition and will save you time as you will likely pass first time. For a recap on the driving test or if you are new to the UK driving test, the section on How to pass the driving test will provide information on what is expected on the day.
The driving test
If you are in need of a driving licence exchange and need to book a test, bear in mind there are often large waiting times. It varies from test centre and can be from 2 weeks up to 12 weeks depending where you wish to take the test.
Often during the winter season driving tests can be cancelled due to bad weather. This occurs most on early morning test bookings due to fog or ice on the roads. Booking your test later on during the day is less likely to result in a cancellation. The examiner will inform you at the test centre if it is cancelled and the DVSA will automatically assign you another test that may be many weeks later and at an inappropriate time.
If you are desperate to take a driving test as soon as possible, you can check the DVSA website for cancellations and take that slot. If you are new to the UK, it may be worth checking out the test centre pass rates. Taking a driving test in a different area may gain slight benefit, especially if you are not familiar with the roads in the first place.