Whether you are intending on visiting the United Kingdom (UK) or becoming a UK resident, you will likely wish to know whether your French driving licence is valid in the UK and if it is, how long for.
Any country that is a member of the European Union (EU) of which France and the UK are both members, allows licence holders to drive on their countries own driving licence in another EU country.
Great Britain residents and visitors
Visitors or resident of Great Britain who are holders of a valid and full French driving licence can drive any vehicle listed on their driving licence in the UK up until the age of 70 or for three years after becoming resident in Great Britain, whichever is the longer period.
Foreigners studying in Great Britain
If you are a foreign student studying in Great Britain and have a full, valid driving licence from a European Union country, you are entitled to drive in Great Britain until you are 70 years of age.
If you do not currently have a driving licence, you must have been studying in Great Britain for a minimum of 185 days before you can take the driving test.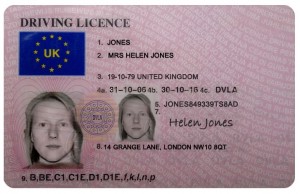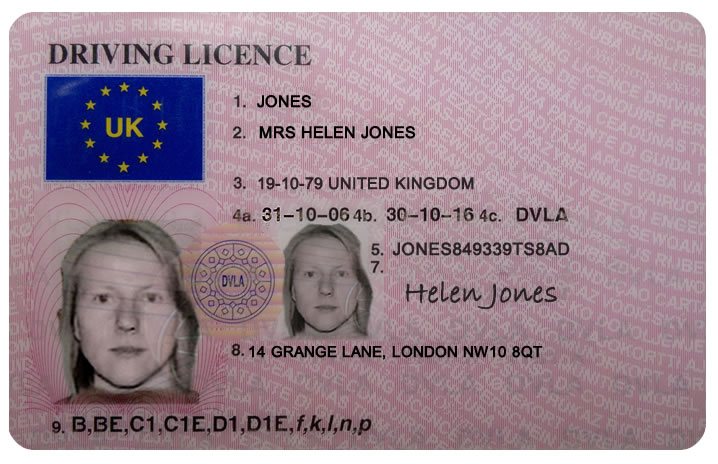 Driving in the UK
If you are intending on driving to the UK from France and have no previous experience of doing so, you will be greeted by some fundamental differences in the way the road systems work in the UK. The UK is one of the 30% of countries that drive on the left and coming from a country that drives on the right, it takes some getting used to. Remembering to keep to the left hand side of the road is one thing, most foreign drivers however often struggle initially with roundabouts and the many mini roundabouts found in the UK that rotate traffic clockwise.
You will find that if you are using your own left hand drive car, it will feel familiar and safe, but cars in the UK are right hand drive. As a result you may find safe distancing from other vehicles and kerbs initially a challenge.
UK speed limits are also vastly different. France uses variable speed limits depending on whether it is wet or dry. In the UK, speed limits remain the same regardless of the weather and is down to drivers discretion to drive at an appropriate speed. All UK speed limit signs are displayed in miles per hour (mph), unlike the kilometres per hour (km/h) speed limits found in France.
If you are not arriving in the UK in your own car but intend on driving here at some stage, many foreign drivers request the services of a UK driving instructor for a short driving course. Known as refresher driving lessons, these two or so hour long courses aid foreign drivers to become accustomed to UK roads, driving on the left and to also experience the various traffic systems over here.
Exchanging French driving licence for UK driving licence
As France is an EU country, you do not need to exchange your licence for a GB licence. If you become a UK resident you can use your existing valid and full French driving licence until 70 years of age or for three years after becoming resident in Great Britain, whichever is the longer period.
You can exchange your licence if you wish to however. By filling out Order form D1 from the Driver and Vehicle Licensing Agency (DVLA) website, you will receive the appropriate forms to exchange your French driving licence for a UK licence. A fee will apply.
EU car insurance
If you have a full and valid French driving licence, it will be issued as part of the European Union (EU). Most car insurance types provide a certain level of cover for motorists who drive outside of their country, but keep within the EU.
Check your current car insurance policy for details as you may find that only the absolute minimum cover is offered such as third party only insurance. You may be able to extend this cover with your existing provider to fully comprehensive, else you may need to take out specialised insurance policy with them.
If you intend on becoming a UK resident, you may find that by exchanging your French driving licence for a UK licence, you may receive cheaper car insurance, although you will need to start and no-claims bonus from zero.
Driving licence foreign country codes
Exchanging a French driving licence for a GB licence will see the licence code 'F' on your new GB licence. For further information on the various codes and categories and their meanings on a UK driving licence, see driving licence explained for further information.