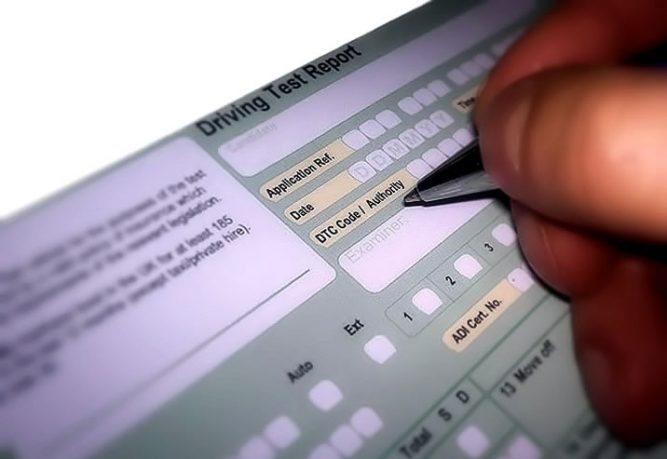 Between February 2015 to February 2016, the Driver and Vehicle Standards Agency (DVSA) have undertaken trials for the new 2017 practical driving test.

Little has changed in the current driving test since the introduction of independent driving in 2010 and with this, the DVSA have set out plans to update the driving test in a way that reflects current driving habits.
The DVSA state that this is to increase road safety and reduce the number of traffic accidents, particularly among young drivers.
The trials conducted between 850 driving instructors and 4,500 learner drivers is set to become reality for all, in England, Scotland and Wales from Monday 4 December 2017.
The driving test price will remain unchanged and though most driving instructors welcome a modern, realistic driving test, many have expressed concern over the reaction to the new test changes.
With waiting times already well in excess of 10 weeks at certain test centres, the fear is that learner drivers will be rushing to book their test before the new test procedures are implemented. This will clearly result in much longer test waiting times than those that currently hinder many test centres.




Driving instructors request that waiting times are significantly reduced before the new test is introduced. Whether the DVSA can reduce waiting times remains to be seen, though they are employing more examiners and opening new test centres to address the issue. The DVSA are also looking at test centre hours of operation in certain areas to include evening and weekends.
Changes Made for the December 2017 Driving Test
2017 Driving Test Pass Mark
The grading system or pass mark for the 2017 driving test will remain unchanged. You'll fail if you receive 16 or more driving faults or any serious or dangerous faults.
Will the Driving Test Changes Work?
It's a little unclear until the changes are implemented and statistical data is analysed. The fact that young drivers represent the highest road collision rates isn't always down to experience, but attitude. Perhaps more stringent procedures should be implemented such as:

Night Driving – Distinguishing one road user from another is much harder at night, as is correctly gauging traffic speed. Advanced driving courses such as Pass Plus already cover night driving and motorway driving. These courses are however voluntary and infrequently taken.
Black Box Insurance – Otherwise know as telematics insurance to be compulsory for all young drivers. These boxes record a drivers speed, distance traveled, time of day, but more importantly it records driving style such as braking, acceleration and cornering. These types of insurance encourage young driver to use the road safely due to a rise in premium if unsafe driving is detected.
Further Details
Further details have been released by the DVSA in relation to the new driving test – in particular, some of the verbal instructions given by examiners to test candidates. For further information, see: