A complete driving course from a driving school or instructor can cost anywhere between £400 to £800 depending on the learners ability and the cost of driving lessons in your area.
It is highly unlikely that anyone other than a driving instructor will provide a learner driver with enough skills and knowledge to gain test standard. However, providing a family member or friend with driving lessons can certainly go a long way to reduce the total cost of learning to drive. There are of course certain rules and regulations that need to be followed to conduct such a service.
Learner driver passenger rules
Listed below are the rules and regulations that must be followed for anyone providing driving lessons to a learner driver on public roads in the UK. For advice and further help, see:
Age and experience of the passenger
In order to teach a learner, the passenger must be a minimum of 21 years old. Regulations also state that the passenger must have held a full licence for a minimum of 3 years.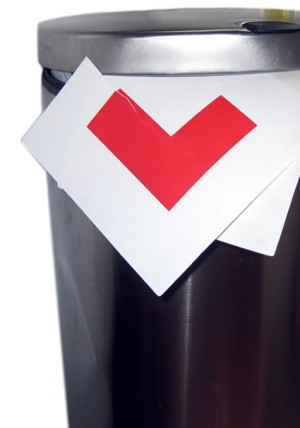 Car insurance for learner drivers
If teaching a learner on a public road, it's unlikely that your car insurance covers the learner. Check with your car insurance provider for coverage. An extension of your existing coverage may need to be acquired or the insurance company may not cover learner in any way. A certain type of insurance for learner drivers is ideal as it is a separate policy and therefor protects the main annual insurance. This is called:
It's also worth checking with your insurance provider if the learner will be covered third party only or fully comprehensive. If it is the learner driver own car, there is a high chance that you may need to drive at some point. The learner may for instance panic and be unable to drive, in which case, you will need to drive. If the learner is insuring their own vehicle, they may wish to consider adding you as a named driver for such purposes.
Learner driver plates
L-plates (L or D plates in Wales) must be displayed on the vehicle; one on the front and one on the back of the vehicle in a highly visible position. L-plates can be purchased from most supermarkets.
A second interior mirror
It is legal to teach a learner driver without a second interior mirror for yourself. You may find however that a second mirror may provide better all-round observation, enabling the passenger in charge to provide safer and more detailed instruction. If the learner driver intends to use their own vehicle on the driving test, it is beneficial to have a second mirror for the examiner's use.
Learner driver carrying passengers
Providing the passenger in charge meets the legal requirements to teach a learner driver, it is perfectly legal to take as many passengers as is legal for that particular car.
Eyesight of LEARNER driver and passenger in charge
To drive safely, the law requires that you can read in good daylight a:
new-style number plate a minimum of 20 metres from the vehicle
old-style number plate a minimum of 20.5 metres from the vehicle
New-style number plates start with two letters followed by two numbers, for example AB55 ABC. As a learner driver you are at higher risk of an accident. If it is found that either the passenger in charge or the learner driver's eyesight does not meet these requirements it may result a fine and points on the provisional licence of the learner. Action may also be taken against the passenger in charge. In the event of an accident, this may also result in the cars insurance policy becoming void. See:
Other rules for the passenger in charge
It is illegal for a passenger in charge of a learner driver to use a mobile phone whilst teaching. Being under the influence of alcohol or drugs must also be met with the same responsibility as though the passenger was driving. Only trainee or fully qualified driving instructors with a licence displayed in the front windscreen are permitted to receive payment for teaching. It is illegal for unlicensed passengers to receive financial reward.
Teaching learners to drive
Teaching a learner to drive is not for everyone. A good amount of patience, forward thinking and the ability to explain a situation or procedure in a clear and concise manner is necessary. The Driving Test Tips website provides a great deal of useful and helpful advice for learner drivers. The Driving Test Tutorials section for example provides an in-depth and accurate method for all the driving test manoeuvres.