One of the main concerns with young drivers is the lack of real driving experience that statistically increases accident rates among young drivers.
If 16 year olds could learn to drive with qualified driving instructors only, but not be permitted to take the practical driving test until the age of 17, it would provide many learner driver with more time for learning to drive.
Instead, as soon as 17 years of age is reached, many learners rush through the practical driving part in the form of intensive driving courses, or crash courses as they are also known. Although these courses serve their purpose, they don't provide a great deal of experience in terms of varying driving conditions and times of day.
So unless you're getting the higher rate mobility component of Disability Living Allowance (DLA) that allows an individual to apply for their provisional licence and take the driving test at 16, learning to drive at 16 on public roads isn't an option. There are however some cars that 16 year olds can drive legally on public roads.
Once you have turned 16 years of age, applied and received a provisional moped licence, completed Compulsory Basic Training (CBT), passed the theory and practical test, you are entitled to ride a moped and other types of vehicles.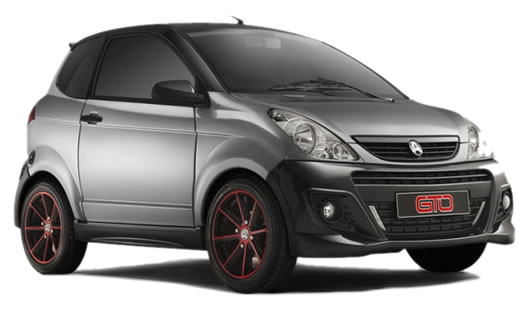 As of January 2013 the law has changed for 16 year olds that entitles them to drive certain types of cars on UK roads. The current UK moped category P licence will be replaced with a new European category AM licence allowing 16 year olds to drive 'quadricycle' cars. These cars must have a weight not exceeding 350 kg, a maximum speed of 45 kph (28 mph) and a maximum power of 4 kW (5.6 hp).
Although in principle this sounds great news for many 16 year olds desperate to hit the roads, in reality, the costs involved will likely deter many. In excess of £6000 to purchase the vehicle along with car insurance likely to be upwards of £4000, an on the road cost of around £10,000 upwards is an amount many can't afford.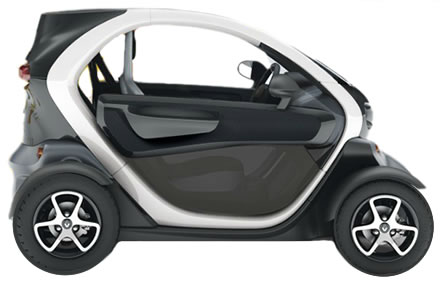 Also considering 12 months later at the age of 17, a provisional car driving licence can be granted when applied for, allowing a learner to potentially pass the full practical driving test soon after.
Some are opposed to the idea suggesting that by allowing 16 year olds on the road in a car without proper training such as that given by a driving instructor to 17 year olds who hold a provisional car licence, will increase the potential for accidents. However, others suggest that these 28 mph cars are safer than mopeds, particularly for the driver.
Learning to drive at 16
A 16 year old can apply for a provisional car driving licence up to 3 months before they turn 17, although they are not allowed on public roads before they turn 17. There are various driving courses, some rather inexpensive and some that are free that are designed for those learning to drive at 16 and under. Pre-driver training courses can be run by your local council that offer a short course that may include advice on
buying a used car
basic first aid
speed awareness and accidents
driving lessons
These pre-driver courses run by local councils usually cost a nominal amount, or even free. Check with your local council to see if they offer any pre-driver training courses. Driving schools and driving instructors (ADI) can also provide driving lessons for 16 year olds providing the instructor or learner has access to suitable private land. These courses vary in length and level of training. Simple courses may involve the basics of:
Others driving courses may simulate real junctions and road conditions. Then there is of course friends and family. Anyone with a car and private land can teach you to drive, regardless of age.
Where can 16 year olds drive cars
The basic rule is that 16 year olds or under can drive on private land that does not have public access. A supermarket car park for example may be private property, but will have public access, so although tempting to use, would not be suitable.
RELATED Advice for Young Drivers