Learning to drive online will certainly help a learner driver's ability for passing the driving test.
The driving test tutorials section of the Driving Test Tips web site starts with the basics of the cockpit drill which will be covered on your first driving lesson.
There are also many people that come to either live or stay in the UK for long periods who also need to pass the UK driving test. The Driving Test Tips web site covers all aspects of the driving test at all stages.
People from outside the UK who have previous driving experience in their country will find a great deal of help to learn to drive online with the help of Driving Test Tips.
Learn to drive
This learn to drive section you are currently in offers anybody the starting process of learning to drive online by providing information on obtaining a provisional driving licence.
Once you have obtained your provisional driving licence, the information page on driving instructors details how to find good driving instructors and those best avoided. Other online information provided in this section includes
Much more information is also available that may be of use at a later date. When you have received your provisional driving licence, you are then entitled to book and take the theory test.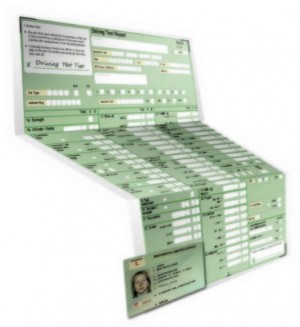 Theory test tips
Recently the theory test has undergone some changes. No longer are the full set of questions and answers published by anyone, even the DVSA. Instead the DVSA offer study materials that provide similar questions and answers, with more of an emphasis for understanding the reason for an answer instead of simply knowing the answer. The theory test tips sections provides learner drivers with tips on passing the theory test, theory test centre locations and details along with other information that may be of use. For further information, see:
Driving test tutorials
The driving test tutorials section covers all aspects of learning to drive online from the basics of your first driving lesson; the cockpit drill onto how to correctly use junctions and roundabouts for the driving test. The online tutorials are highly in-depth and cover all aspects of each procedure. All tutorials are written by fully qualified driving instructors who have a high knowledge of the driving test and what's involved in passing.
The online tutorials aren't meant as a replacement for driving instructors but can be used as an aid for learning to drive. They are suited to both novice learner drivers and experienced drivers who are staying in the UK and need to take the UK driving test. For free driving test tutorials, see:
Driving test tips
The driving test tips section offers both the experienced and novice driver plenty of driving test tips to take advantage of online. This section covers driving test routes, driving test centres, the various minors and serious faults that can be made during a driving test and advice on how to reduce nerves. The driving test tips section is also completed by experienced instructors who know first-hand what advice to offer. For excellent advice on taking your practical test, see:
Driving schools
The driving schools section provides a list of UK based driving schools and instructors along with their services offered and contact details. For further information, see:
Car tips
The growing car tips section is designed for newly qualified drivers who are looking for tips on buying a used car, tips for reducing car insurance and various other articles offering advice. For great advice on maintaining and buying a car, see:
Driving tips
These driving tips can be used for recently qualified drivers looking for ways to improve their driving and to increase driving and road safety. See:
UK driving
The UK driving section is suited best to those who have come to stay in the UK and intend on taking the UK driving test. For further information, see:
Learning to drive online
The driving test tips and tutorials found on this web site provide accurate and up to date information for taking the latest, current UK driving test. Although the various tutorials may decrease the amount of driving lessons required and will increase your chances of passing the driving test first time if studied correctly, they should be used in conjunction with a qualified driving instructor to gain the best results.