This document details the Driver and Vehicle Standards Agency (DVSA) Code of practice for approved driving instructors (ADI).
Provided is the 2012 draft version of the DVSA Code of Practice. The Code of practice for approved driving instructors (ADI) is a professional code of conduct that driving instructors should abide by and also information that can be obtained for learner drivers who wish to find out what their driving instructor has agreed to. A copy of the Code of practice for approved driving instructors (ADI) should be handed to each of a driving instructors clients.
Code of practice for approved driving instructors (ADI)
This code of practice is for approved driving instructors (ADI) and people taking training to become an ADI. If you're learning to drive, you can read this code to see what your ADI has agreed to do.
1. Your personal conduct
You should:
support your clients at all times to achieve the learning outcomes in the National Driving/Riding Standard™ as efficiently and effectively as possible
conduct yourself in line with the Standards in the National Driver/Rider Training Standard™
do things, including continuing professional development (CPD), to keep up and improve the quality of the service you give
uphold the reputation of the driver/rider training profession by never:

unjustly or knowingly damaging the professional reputation of another instructor
unfairly furthering your position at the expense of another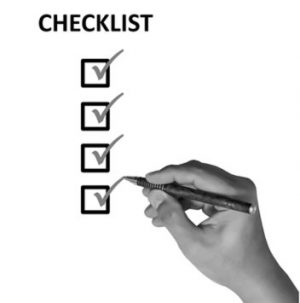 2. Your position of trust
Being in a position of trust, you must:
avoid any behaviour which encourages a physical or emotionally dependent relationship to develop with a client
take immediate steps to end a training agreement where you believe the client has developed an inappropriate attitude to the learning relationship
avoid physical contact with a client except in an emergency
not make any contact with a client by phone, text, email or any other means, other than when you need to in order to manage and give training, and has been agreed with the client
3. Managing your business
You must give each client a copy of your terms of business. This should include:
the legal identity of the school / instructor – with the full address and telephone number at which you or your representative can be contacted
the price and length of lessons
any services, other than direct training, which are included in the service offering, eg booking tests and use of your vehicle for any practical test
the fees and conditions for the use of a vehicle for any practical test
the terms under which an agreement can be cancelled by either party
your school / instructor refund policy
a complaints procedure – this should tell the client what they should do if they want to complain
You must make sure that all your advertising, websites, social media and promotional materials:
are factually correct and do not mislead clients
meet the UK Code of Non-broadcast Advertising, Sales Promotion and Direct Marketing (CAP Code)
You must manage the money you get from clients in a way which:
meets all rules set out by HM Revenue and Customers
is auditable
is transparent to the client
You must not offer promotional gifts or incentives which are not directly related to learning to drive.
4. Extra services
As part of the service you may agree with the client to:
give guidance on the most appropriate time to take their theory and practical tests, taking into account local waiting times and so on
arrange test bookings for them
let them use a school vehicle for their practical test
If you agree to arrange test books for your client, you must make sure that:
the client gets clear guidance on their readiness and on the most appropriate time to take their test
the client has all the necessary documents to let them to take the test
the vehicle the client is intending to use meets all the rules to be used for the test
the client is prepared to allow a DVSA supervising examiner to accompany the test if needed
you do not cancel or re-arrange test bookings without the consent of the client
If a client decides to book and take their test before you consider them ready to do so, you can refuse the use of the school vehicle if you have made this clear in a contract signed with the client.
If this happens, you must make sure that the client has enough notice that you won't let them use the school vehicle. This is so the client can avoid losing the DVSA test fee if they have to cancel the test.
5. Complaints procedure
You must make sure that each client:
gets a copy of this code of practice
knows what they should do if they want to complain about any part of the service they get
knows the options open to them if they can't settle the matter with you
Questions about the code or practice
If you have any questions about the code of practice, you should email the ADI registrar at adireg@dsa.gsi.gov.uk.