The Part 2 test for driving instructors is very similar to the standard learner driver test. As with the learner test, at the start you will be required to read a clean and stationary car number plate.
The distance 26.5 metres for vehicles with a new-style number plate and 27.5 metres for vehicles with an old-style number plate. Also just as the learner test, the examiner will ask you maintenance 'Show Me Tell Me' questions on your vehicle. You will be asked 5 Show Me Tell Me questions; 3 Show Me questions where you will need to show the examiner how to carry out vehicle checks and 2 Tell Me questions where you will need to explain how you will carry out the vehicle checks.
Each Show Me Tell Me questions you get incorrect, you will receive a minor fault. The duration of the ADI Part 2 test lasts longer than a standard learner driver test at around one hour due to more manoeuvres and varying road types. More manoeuvres than the standard L-test will be requested, if not all possible manoeuvres.
These will include the driving test manoeuvres, including those on the new driving test; forward bay parking and pulling up on the right. Reverse bay parking is only considered if bay facilities are available at the test centre or a test centre close by.
You will also be required to demonstrate independent driving. Independent driving will take approximately 20 minutes and you will be required to follow either road signs or directions from a sat nav.
Unlike the L-test with 15 minor faults, the ADI Part 2 will only be allowed a maximum of 6 minor faults. The test will be spread over varying road conditions and environments to include busy town roundabouts, one-way systems, country roads, dual carriageways and motorways. In order to successfully pass the Part 2 test, you must satisfy the examiner that you can:
Expertly demonstrate handling of the car controls
Follow road procedures safely and correctly
Anticipate the actions of other road users, taking the appropriate action and in
sufficient time
Demonstrate a sound judgment of distance and appropriate speed
Give consideration to other road users and demonstrate a safe level of driving
Abide by the Highway Code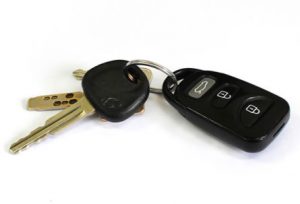 ADI Part 2 test requirements
Before you can book the ADI Part 2 test, you must have completed and passed the ADI Part 1 test.
What to bring to ADI Part 2 test
You must take along to your ADI Part 2 test:
your ADI Part 1 test certificate
your valid Great Britain or Northern Ireland driving licence, plus a valid passport if you have the old-style paper licence
a suitable car for the test to be conducted in
ADI Part 2 car requirements
The ADI Part 2 car requirements are as follows:
Fully insured, taxed and a valid MOT if applicable
Road worthy (tyres, windscreen / wiper condition, seat belts etc)
Car must be right-hand steering
Must be a hard-top saloon, hatchback or estate car
Car must be of typical performance for its type
Car must have fully adjustable front passenger seat, seat belts and head restraints
If you have a manual licence you can take the test in either a manual or automatic car. You'll be able to train people in both types of car when you've qualified.
Car must not be displaying L plates or D plates in Wales
Car must not be fitted with a space saver tyre
Take along a adjustable interior rear view mirror for use of the driving examiner. Hire cars are permitted providing it meets with the above rules and is fitted with dual controls. If the above rules are not met, the examiner will terminate the test and you will lose the test fee.
Automatic ADI Part 2 test
An automatic car can be used for the ADI Part 2 test if:
you have an automatic licence you must take the test in an automatic car. You'll only be able to train people in an automatic car when you've qualified.
you're looking for qualification in this special category of becoming an approved driving instructor – you will need to bring your emergency control certificate
Hiring a Car
You can use a hire car for your test but it must be fitted with dual controls and meets all the other rules.
training for ADI Part 2
Unlike ADI Part 1, it is advised to obtain the services of a professional trainer for the ADI Part 2 test. The amount of hours required to gain Part 2 test standard varies considerably on each individual and therefore it is often beneficial to not pay for an entire course up-front as this may not be necessary. Instead, consult an independent trainer who can provide an assessment of your ability and base a suitable course upon the outcome of this initial lesson. You may also find that opting for a pay-per-lesson scheme may prove cheaper.
Simply reading through the tutorials on the Driving Test Tips web site will go along way to eradicating those bad habits and improving your driving, which in turn, may reduce the amount of tuition required. It is worth noting however, ADI Part 2 training is also preparation for the ADI Part 3 test as any good trainer should know and simply gaining a high proficiency in driving for the Part 2 test is the very least you should expect.
ADI Part 2 test preparation
Study the Driving Test Tips web site to ensure you use the correct methods for general driving, mirrors, driving routines, observations and the manoeuvres.
Put any new skills you have learnt into everyday driving to ensure it becomes second nature.
Study the Show Me Tell Me questions to ensure you do not waste one of your possible six minors on something simple.
Take an eyesight test to ensure you can read a number plate – 26.5 metres for vehicles with a new-style number plate and 27.5 metres for vehicles with an old-style number plate.
Visit the driving test centre where your test is being conducted from and become familiar with the roads leading in and out of the centre.
Familiarise yourself with any difficult traffic systems in the area such as roundabouts and junctions.
A local driving instructor will be familiar with the driving test routes, more importantly the difficult areas. Knowing all the test routes won't help you, familiarity with certain challenging areas will. You can also view the ADI driving test routes which are more challenging than the learner driver routes.
If you intend on using an ADI trainer, ideally use an independent local ADI trainer who has been recommended. They will likely provide a suitable tailored course based on your skill level, which compared to national courses often proves better financially, plus an improved pass rate.
An ORDIT approved trainer means they are following correct training procedures. It does not mean they are better trainers however.
ADI Part 2 test
Ensure your car is legal, road worthy and clean inside and out.
Ensure you take along your driving licence (both parts) and your ADI Part 1 test pass certificate.
Arrive at the test centre in good time, around 10 minutes before your test appointment time.
The examiner will be friendly, try to relax and chat to the examiner, but remember to concentrate on the road ahead.
If you have made a mistake don't give up – chances are you still may pass.
ADI Part 2 test results
You will fail the ADI Part 2 if you receive a:
dangerous fault – which may result in danger to yourself, the examiner, the public or property
serious fault – that has the potential to be dangerous
minor faults – that exceed 6
You will be informed of your result once you have returned to the test centre and have turned off the vehicle. If you have passed, you can after 40 hours of Part 3 training become a trainee driving instructor or apply to take the ADI Part 3 test immediately.