Parking in general can be an issue for many with many councils seemingly making this easy process an often challenging one.
We must all of course comply with the rules and regulations set out by our local councils for parking, but when it comes to parking at night, it can become an issue with the police if certain laws aren't abided by.
Although the rules for parking at night must be complied with, many car and van owners tend to not follow them to some extent due to the police being often lenient with regards to residential parking, providing that a vehicle is not parked dangerously and that it represents a potential hazard for other road users or pedestrians.
Vehicles that do not comply with the Highway Code when parking at night are at risk of being given a non endorsable Penalty charge Notice from the police.
Parking at night on a 30 mph road
Cars or goods vehicles that do not exceed 1525 kg unladen weight are permitted to park at night on a 30 mph road without the need to leave lights or parking lights on. You must not however park against the traffic flow except in a parking bay. Vehicles must also be a minimum of 10 metres (32 feet) away from any junction and closely parked to the kerb.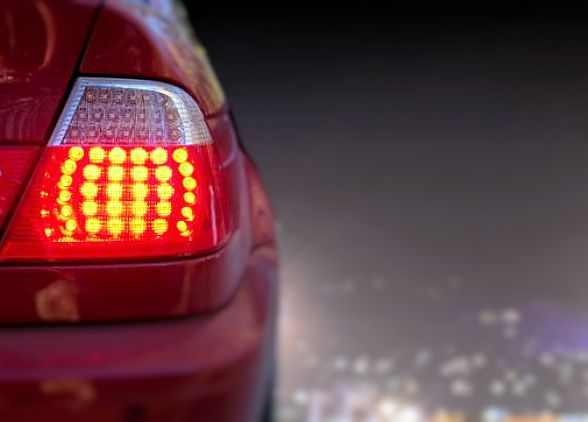 Parking at night on a 40 mph road
Parking at night on any road or lay-by greater than 30 mph speed limit must display parking lights and must not park against the traffic flow.
Other vehicles and trailers, and all vehicles with projecting loads, MUST NOT be left on a road at night without lights.
Parking at night on the right hand side of the road against the traffic flow is not permitted except on a one-way-street.
Parking at night in bays
Generally there isn't many parking bays located in residential areas. Parking bays are defined by the Highway Code as 'bays marked out with white lines on the road as parking places'.
Driving at night
Driving at night can often be more dangerous and stressful for many motorists. For help and advice with driving outside of daylight hours, see driving at night.
Information related to parking at night