With the government consistently making cuts, the current cost of living in the UK is at an all-time high, cutting costs is essential to many of us.
Transportation costs constitute the highest household expenditure for most individuals and families throughout the UK, on average at over £65.00 each week, or over £3,000 per year. Though petrol and diesel prices are still reasonably low per litre, significant savings can still be made by purchasing a fuel efficient car.
This not only affects the amount saved on fuel, but of course vehicle tax. The lower the CO2 emissions, the less pollution the vehicle produces and the less tax you pay (cars that cost £40,000 or more will see a significant increase). Petrol engines are consistently improving on emissions and economy and are often now comparable to diesel engines in terms of MPG, particularly for those that do not cover high mileage.
However, vehicles with diesel engines are increasingly scrutinised due to the higher levels of NO2 produced compared to petrol engines. These toxins can cause or exacerbate respiratory issues and as a result tax increases may ensue for owners of diesel vehicles.
Vehicle tax rates have now changed and vehicles registered on or after 1 April 2017 will be affected by the new changes. The various vehicle tax rates can be found here.
Let's take a look at the top 10 UK's most fuel efficient cars for 2017, along with some eco driving tips to reduce those fuel costs even further. Listed below are many popular petrol cars and if you are still considering diesel, we'll also look at some of the most economical diesels on the market.
Top 10 Most Fuel Efficient Cars 2017
Whilst diesel engines typically offer the most miles per gallon when compared to their petrol variant, for many drivers the petrol version works out cheaper long-term due to the initial vehicle cost being cheaper and petrol fuel being cheaper than diesel. The exception is for those that cover high mileage each year. For further information, see petrol or diesel, which is better.
---
1. Peugeot 208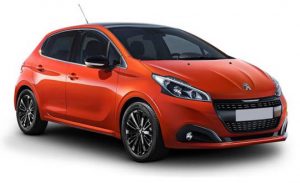 As you'd expect, the new 2017 Peugeot 208 comes in a range of styles and engine sizes and in terms of fuel economy, the best in the range is the Peugeot 208 1.6 Blue HDi 75 S&S.
The 1.6 litre diesel engine produces 75bhp with start / stop technology and is claimed as being one of the most economical engines at 94.2mpg. CO2 emissions of 79g/km will see owners paying £140 per year in road tax.
If you want to avoid diesel, the most economical petrol Peugeot 208 version is the PureTech 110, 1.2 litre, three cylinder turbocharged engine offering good economy at 65.7mpg at 108bhp.
If you want something a little faster, engine performance variants increase up to the GTI Peugeot Sport. All Peugeot cars come with a three year warranty with unlimited mileage. Prices range from £14,465 – £19,595.
---
2. Peugeot 308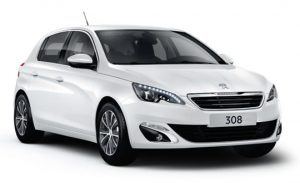 If you're looking for a little more room when compared to the Peugeot 208, the 308 might be for you. In terms of economy, again we're looking at diesel with the Peugeot 308 1.6 Blue HDi 120 offering 118bhp with an impressive 91.1mpg.
The Blue HDi 120 is clearly aimed at those with fuel efficiency in mind, but with 0-62mph in 10 seconds, it's rather brisk considering the fuel economy.
Similarly to the 208, there are both diesel and petrol variants with a GTI Peugeot Sport if you're looking for performance.
The price range for the Peugeot 308 start at £16,535 to £27,465.
---
---
3. Nissan Micra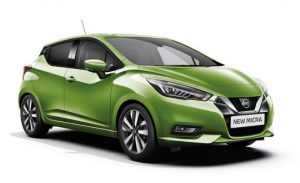 The 2017 version of the Nissan Micra follows the current angular styling format that many manufacturers are adopting and is not only pleasing on the eye, but on the wallet too.
There's a petrol 1.0 litre version of the Micra and the far more economical 1.5 litre dCi, 88bhp diesel that'll allow you to travel 88.3 miles per gallon of fuel and CO2/tax band 85g/km.
For young drivers, the petrol version of the Micra might be appealing due to its very low insurance group of 1E in the Visia trim model. The diesel version is insurance group 7E or 8E depending on trim. Most younger drivers are likely to go for the cheaper petrol version, costing less to insure and is better to suited to short journeys. Prices range from £11,995 to £17,435.
---
4. Renault Clio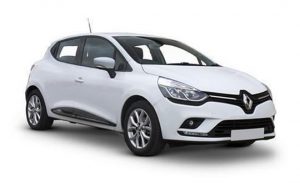 In terms of mile per gallon, there's not much to differentiate many of these vehicles. The Renault Clio in its most fuel efficient version comes in the form of a 1.5 litre diesel engine. Economy figures allow the 1.5 dCi an affordable 88.3mpg and 82g/km when the £250 ECO pack is added.
Petrol variants are of course available and as with other manufacturers, are often cheaper to purchase and cheaper at the pump compared to diesels.
Insurance groups range from 7 to 12 depending on options and engine type. The only exception is the Renault Sport Clio RS at insurance group 29. Prices range from £12,225 to £20,025.
---
---
5. Ford Fiesta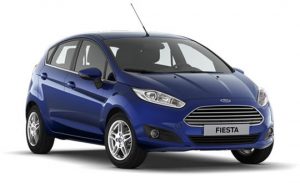 The Ford Fiesta is always a favourite in the UK and with the 1.5 litre ECOnetic TDCi version capable of an acclaimed 88.3mpg, it's easy on the wallet at the pump. As with the majority of claimed miles per gallon figures, real-world driving numbers don't typically compare to the manufacturers number.
Purchase price is a little steep at around £16,000, so might put first-time buyers off, especially when there's much cheaper options out there. Another issue that might deter young drivers is the insurance group 12.
---
6. CITROËN C4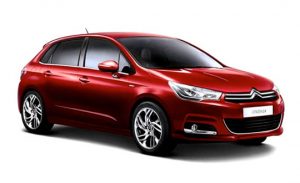 If you're looking a slightly larger car, the Citroën C4 might be for you. Again, their most fuel efficient version comes in diesel – the C4 1.6 BlueHDi 6-speed manual coming in at 78.5mpg and the automatic version 72.4mpg.
Purchase price and insurance costs may deter younger drivers. Current prices start from £18,160.00 and vehicle insurance group 22.
---
---
7. Vauxhall Astra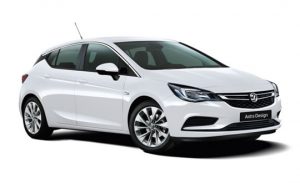 The Vauxhall Astra is an all-time popular car in the UK. It's a general good all-rounder with pleasing visuals, nice quality interior and decent reliability. The 6 speed manual – 1.6 CDTi 16V ecoFLEX version has a claimed 85.6mpg with a starting price of £16,320.
As with other manufacturers, petrol versions are cheaper to purchase and cost less to refuel – though tend to offer a little less in terms of miles per gallon.
---
8. Ford Focus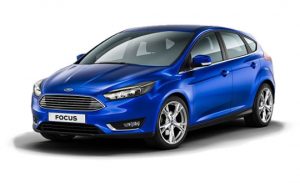 Similarly to the Astra, the Ford Focus is another popular mid-sized car with attractive looks and good reliability. The Focus ECOnetic 1.5 TDCi 105ps (s/s) offers a 1.5 litre diesel engine at 83mpg. There's also a 1 litre turbo petrol version that offers 65.7mpg.
If you're a little less concerned with economy and want something a little speedier, Ford also offer an ST and RS version. The Focus starts at insurance group 11 and prices start from £19,635.
---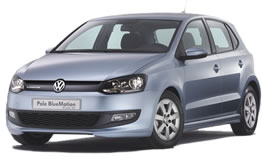 9. VW Polo
Utilizing the same engine as the Skoda Fabia, it of course takes us to the VW Polo 1.2-litre TDI BlueMotion. Arguably more pleasing on the eye, the Polo manages 80.1mpg.
Start / stop technology aids in fuel efficiency around towns and cities. The Polo comes in at around £2,000 more than the engine equivalent Skoda at around £15,000.
---
10. Mini One D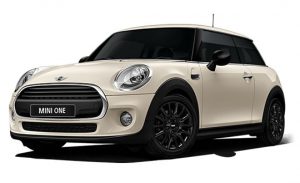 The MINI is extremely popular in the UK with its stylish looks and interior. The MINI One D claims 83mpg, starts at £14,890 and has a 1.5-litre three cylinder turbo diesel engine.
Very stylish, though compromises for style are made for passenger and boot space.
---
---
Fuel efficient two seater cars
Micro two seaters are becoming more popular to those living in a busy urban environment. Their small size makes them easy to manoeuvre around towns and cities and their low running costs appeal to many.
Smart Fortwo Coupe 1.0 70 mhd Pulse 2dr
If micro mini cars are on your priority list, tiny 2 seaters such as the Smart Car are ideal. Although the Smart Car is light, it is petrol. Typically used for short urban drives however, this shouldn't become too much of an issue. Even though it's a petrol engine, fuel efficiency is impressive at 67.3mpg and just squeezing into the free tax band A bracket. Initial prices are fair at well under £10,000.
Electric and hybrid cars
With oil and petrol supplies set to eventually deplete, high carbon footprints and ever increasing fuel prices, alternatives to the fossil fuel combustion engine is the only viable future. Electric cars or hybrids that use two or more power sources are becoming more common place.
Electric cars offer lower carbon output and far more fuel efficient compared to diesel and petrol powered cars. Whether deciding electric or fossil fuel is for you, the benefits and disadvantage must be weighed up. Read our guide on electric cars to help you decide if the highly fuel efficient electric cars is in your future.
Fuel efficiency tips
Over time, cars are becoming much more fuel efficient. Unfortunately, fuel costs consistently rise leaving the consumer with little, if any savings. Of course buying the most fuel efficient car that suites your needs is the best place to start if economy is an issue. Cars with the lowest possible CO2 emissions under 100g/km will fall under tax band A which is the lowest bracket at £0. The fuel efficient cars listed on this page also fall within the cheapest car insurance band. See car insurance help and how to get cheap car insurance for further information. There are however, some further simple tips on how to save on fuel.
Petrol or diesel?
If you do not cover many miles each year, it may be cost effective to opt for a petrol equivalent to the diesel. Diesel equivalent often cost more to purchase and may ultimately only save money if covering a higher mileage. See petrol or diesel, which is best for further information.
Which direction?
Planning a journey before leaving enables you to take the shortest route.
Lose weight
The more weight in your car, the more then engine needs to work to move it and the more your engine works, the more fuel it uses. Leave any unnecessary baggage at home.
It's hot in here
Any active electrical device consumes more fuel. One of the biggest fuel drainers are air conditioners. At slow speeds it's fuel efficient to turn off the air con and open the windows, but at high speed it saves on fuel to close windows and use the air con.
It's all such a drag
The more aerodynamic your car is, the easier the air flow travels around it whilst moving. Aerodynamic drag makes your engine work harder, using more fuel. Keeping windows closed whilst moving and removing other object that increase drag such a an unused roof rack help to increase the aerodynamics around your car.
Find the cheapest fuel
shopping around to find the cheapest fuel is of course beneficial, providing you do not need to travel too far to get it. Plan journeys to avoid refilling on motorways and dual carriageways as they are typically more expensive than supermarket petrol stations.
Under inflated tyres
The correct air pressure in your tyres gives your car optimum grip on road surfaces and allows for less drag. Under inflated tyres force the engine to work harder to obtain the same results, therefor using more fuel.
Anticipate slowing down and stopping
Anticipating and planning is a skill good drivers acquire that enables them to predict traffic slowing or stopping up ahead. Accelerating and braking uses more fuel. It takes energy (fuel) to make your car move, each time you brake, all that energy is transferred into friction and heat in your brakes. You then need to constantly use more fuel to gain speed again. Keeping a safe following distance reduces braking as does easing off the gas pedal and letting your car naturally slow down instead of braking harshly to a stop.
Keeping your car serviced
A well serviced and maintained engine runs smoother and more efficiently, which ultimately saves on fuel.
Avoid idling
Many modern cars have stop / start technology to save of fuel. When stopping in traffic, turn your engine off at longer periods of stopping. Over time, this can mount up to quite a saving on fuel.
Alternative fuel
Electric cars are slowly becoming more common place due to their low running costs and eco-friendly attributes. Though many advantages, they also come with significant disadvantages to some. Read our guide on electric cars to establish the pros and cons associated with electric cars and decide whether electric is the way forward for your lifestyle.