When taking out a car insurance policy, a factor for some individuals is the ability to drive not only their car, but any other car.
There is often however some confusion for drive any car insurance policy holders for exactly what cars can be driven and under which terms may apply legally. Insurers seldom make it clear what isn't included in a policy, the option the drive any car being just that, which can result in many driver being uninsured, unbeknown to them.
Explained are the typical pitfalls that drivers may find themselves in when driving any other car than their own.
Driving another car on own insurance
Some car insurance policies allow you to drive any car other than your own. It's actually a misconception that to drive another car only applies to fully comprehensive car insurance.
A third party fire and theft (TPFT) insurance policy may also entitle you to drive any car. Which ever policy you have whether comprehensive or TPFT, you must check the policy documents or call your insurance provider to ensure you are covered to drive any car.
If your policy does permit you to drive any car, regardless of the policy type you have, you will only be covered to drive another vehicle other than your own on a third party basis only.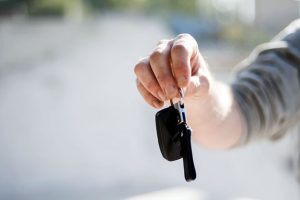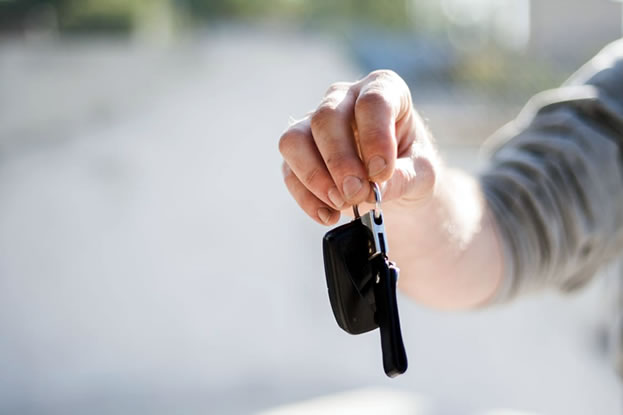 This essentially means that if you are involved in an accident that was not your fault, your own insurance policy will cover any expenses if necessary. If however the accident was your fault, damages to other property will be covered by your insurance, but you will need to cover the costs of the vehicle that you are driving as third party does not cover the car you are driving.
Can I drive a car on my own insurance if it isn't insured by the owner
Even if your own car insurance allows you to drive any other car, this still gets a little complicated. Ask your car insurance provider this question and the answer you're likely to get is no. Technically you are insured whilst driving it as your own insurance covers you to do so on a third party basis.
The problem arises however the moment you step out of the vehicle if you park it on a public highway. It then becomes an uninsured vehicle on a public highway, which is illegal. This isn't an issue for you the driver, but certainly can become a problem for the registered keeper if the police get involved.
Another issue is the new Road Safety Act 2006 legislation introducing the Statutory Off Road Notification (SORN) for vehicles that are not insured and must be declared by the registered keeper. This will of course lead to complications if the vehicle is found on a public highway but is declared SORN.
Driving other cars insurance extension
If your current insurance policy does not allow you to drive any other car on a third party basis, your insurance provider may offer an extension to do this. This optional extra will likely come at an additional cost to you.
Comprehensive drive any car
A while ago most comprehensive car insurance policies allowed you to drive any other car, other than your own on a third party basis. However in recent years, many car insurance providers are clawing back some of the extra 'perks' that we once came accustomed to being part of the package. Unfortunately they don't make this information clear which often results in many drivers going about their daily business when in fact they are uninsured. Insurance providers essentially do this to give as little chance of an accident as possible to ultimately gain in profit and if you are driving around uninsured, it's not their problem.
Many policies, in particular comprehensive policies are stripped of all extras and perks and typically offer the bare minimum. This is to provide insurance providers higher profits, but again, it isn't often made especially clear to the consumer except in the small print exactly what you can and can't do on your policy. If you intend on driving a car other than your own, it's essential you clear this with your provider before doing so.
Driving partners car on my insurance
If you have an insurance policy that allows you to drive any other car, you may find that the policy stipulates that you are insured to drive the vehicle that you are the registered keeper of and may drive any other vehicle with consent on a third party basis. However if your partners car is registered in your name, you may find that you are not insured to drive it as some insurers only cover you for the vehicle originally insured and registered in your name and any other vehicle that is not registered in your name.
Drive any car under 25's
Insurers are increasingly clamping down on young drivers. Due to young drivers statistically being involved in more accidents, the chances are that if you're under that age of 25, you will not be covered to drive any car except your registered vehicle. Other insurers may stipulate this clause for under 21's. A way around this could be to add a named driver to the policy of the vehicle you wish to borrow, although this may only be financially viable if the vehicle is borrowed on a regular basis. A short term car insurance policy for 24 hours is also an option.
RELATED Car Insurance Guides
See the tutorials below for an explanation of each