With young drivers and newly passed drivers finding it ever increasingly difficult to obtain affordable car insurance, insurance providers constantly develop new techniques to make this possible.
The high cost of car insurance premiums for young drivers must to some degree account for the approximate 250,000 drivers between the age of 17 and 20 are currently driving without car insurance. This is where black box insurance comes in.
Also known as Pay As You Drive Insurance, GPS Car Insurance, Smartbox Insurance or Usage Based Insurance. What is black box insurance explained, along with who benefits, what it covers and how much black box insurance costs.
Black box car insurance is essentially for young drivers between the age of 17 and 25 and is designed to be cheaper than conventional types of car insurance. It sounds all very technical and many ask how does black box insurance work?
What is Black Box Car Insurance?
Black box insurance, also know as telematics insurance is basically a GPS like a sat-nav (except it's a black box) is fitted into your car – well out of reach. This black box logs various driving statistics (essentially data for how well or bad you're driving) and sends the statistics back to your insurance provider to be assessed. These statistics are used to assess whether you are a safe, low risk driver or a high accident risk driver.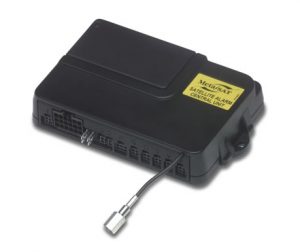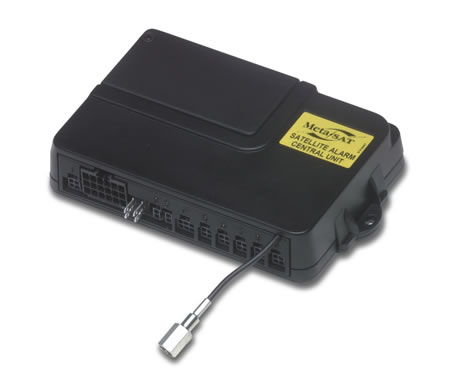 Black box insurance information collected
Telematics, the technology used inside the black box is not new. It has been used for many years to track commercial vehicles and has now found its way into private vehicles.
The small black box tracker is fitted to your car, is out of sight and does not damage your car. A sim card inside the box is used to transmit the following information back to your car insurance provider:
the location of your vehicle
the distance you are traveling
the time at which you are traveling
the overall times at which you use your car
the types of roads on which you are traveling
the speed at which your vehicle is traveling
how the car is driven and how harshly you brake and corner
collision statistics such as direction you are traveling in
the force of impact in a collision
Is black box car insurance cheap?
Black box car insurance is for young drivers and statistically, it is young drivers, especially males who have the most accidents due to a lack of experience, speeding or general bad driving. There are pros and cons of black box car insurance, but if the driver uses their vehicle safely, in a manner that would be expected during the driving test, black box insurance is cheaper.
Unlike traditional annual policies such as comprehensive car insurance, black box insurance policy holders are charged on a monthly basis and this monthly charge can increase or decrease depending on the drivers habits. These driving habits are correlated into an overall profile of the driver that the system can determine whether they are statistically safe and unlikely to be involved or cause an accident, have their vehicle stolen or damaged or whether they are high risk. How the system ultimately builds your profile determines how much you pay per month.
Your personal profile along with your driving statistics can be viewed via a secure website. This website provides you with information on how to drive safely and keep safe and will highlight any areas that are flagged on the system where improvement can be made.
Black box insurance advantages
Those that benefit most from black box insurance are young drivers or newly qualified drivers as those will usually need to pay significantly higher premiums for traditional car insurance. Black box technology is designed to reward motorists who drive safely and responsibly. A driver who keeps within the speed limit and does not corner or brake harshly demonstrates a responsible driver.
Statistics demonstrate that young male drivers are more likely to have an accident during the night and early morning .as they are typically driving for recreational purposes. It is also much more challenging to drive at night, especially to the inexperienced. Most young drivers have never had any professional driving lessons at night or when it's dark. Hence, black box insurance rewards young motorists who do not drive their car at night or early morning.
A driver that avoids particularly hazardous routes and roads will see their premium kept to a minimum. Statistically rush hour is high on the list of accidents. A young driver with black box insurance who keeps off the roads during rush hour will see their policy remain cheap. The fact also remains for anyone that drives a significant amount is more likely to be involved in an accident. Black box insurance will reward those that keep their driving to an absolute minimum.
Black box insurance disadvantages
A motorist that drives frequently, covering many miles or that frequently drives during rush hour or at night may not benefit from black box car insurance. They may in fact pay even more than a traditional insurance policy such as third party, third party fire and theft or comprehensive car insurance.
Another disadvantage is that with some black box insurance providers, you may need to pay a fee for the installation of the black box itself. Although for a safe and conscientious driver the advantages of black box insurance will out weight the disadvantages even with an installation fee, it's worth checking with your provider initially for any up-front fees.
If you find that your driving becomes a little unsafe that it once was, you will find your insurance premium start to rise. At least with black box insurance, it gives you the opportunity to correct yourself and if so, you will find your insurance costs reduce once again. You may also find that you have a curfew with your black box insurance and that you need to be off the road at night time. This 'curfew' may become tedious, but is necessary to keep your insurance costs down.
Although there are benefits and drawbacks, the motive behind black box car insurance is to keep you the driver as safe as possible and those around you. If you believe you can keep within the optional restrictions, a young or new driver will benefit from black box insurance.
What does black box car insurance cover
Other than the technical aspects involved in using a GPS black box, black box insurance is ultimately the same as traditional car insurance policies. Black box car insurance covers are dependent on whether you take the policy under third party fire and theft cover or comprehensive car insurance. Third party fire and theft is usually, but not always the cheapest car insurance.
Cheapest black box insurance
In order for black box insurance to remain cheap, the guideline restrictions set out above must be followed. Other factors are also relevant to all car insurance types, including black box insurance and are detailed below. Here are some tips for obtaining cheap black box car insurance.
Choose your car carefully
How cheap your black box car insurance is depends on the type of car you intend on driving. Car insurance groups range from 1 to 50. Group 1 being cheapest. Ensure you choose a car that is ideally in group 1 or up to a maximum of group 3. See best cars for young and new drivers for a list of the cheapest cars to insure.
Obtain quotes on all insurance
If you feel that you may not be able to comply with the restrictions outlined with black box insurance, another insurance type may be cheaper. Get quotes on all insurance types to obtain the best quote depending on your circumstances.
Keep mileage to a minimum
On all insurance types, the fewer miles you travel in your car, the cheaper it is. This is a significant factor with black box insurance.
Vehicle modifications
All vehicle modification outside of the factory defaults could potentially make your vehicle more attractive to thieves, even if it's new wheels. Modification may increase your premium.
Increase voluntary excess
Car insurance excess is what you must pay in the event you or a third party make a claim against your insurance. Most car insurance providers allow this excess to be increased to a limit, which results in your overall premium being cheaper. Make sure you can afford to pay the excess in the event of a claim.
Parking your car at night
Where you park your car overnight impacts what you pay for car insurance. If you can park off the road on private parking and especially in a garage, it will provide you will cheaper black box insurance.
Fit security devices
Car insurance companies love security devices as they deter thieves and vandals. If they are deterred, it means they don't have to pay out in a claim. Fit as many extra security devices and reasonably possible and tell your insurance company. This in turn should provide cheaper car insurance.
Black box insurance rules
Black box insurance rules are not rules as such, more guidelines for you to follow in order to keep your policy in good standing and therefor to allow it to remain as cheap as possible. The 'rules' are outlines on this page, but here they are in brief. Staying outside of the black box insurance rules will see your premium increase the following month. Addressing these issues and driving in accordance with your policy guidelines will see your premium price fall on the following month however.
Do not exceed the speed limits
Do not brake harshly
Do not corner harshly
Avoid driving at night and early mornings, especially between the hours of 11pm and 5am
Avoid driving in rush hour
Avoid driving your car as much as possible to reduce the amount of miles you drive
Avoid if possible hazardous roads that are statistically prone to accidents
Other types of car insurance and information