On your dashboard, you may receive a service required soon message and / or a symbol such as a spanner, exclamation mark or 'MIL' – check engine light or engine management light. An engine oil change / service is required around every 12 months or 12,500 miles – which ever is the soonest.
If you have had your Ford Ka serviced at a garage, occasionally the engineer forgets to reset the service reminder light, or if you are servicing the vehicle yourself, this explains how to reset the oil service reminder light for the Ford Ka, or Ford Figo as it's called in certain countries..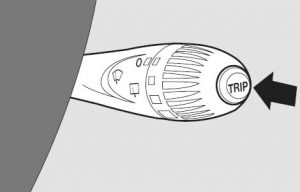 How to Reset Ford Ka Engine Service Light
This applies to the Ford Ka Mk2 (second generation) 2008 to 2014.
Turn the ignition key until the dashboard warning lights come on but avoid starting the engine.
Press down both the accelerator pedal and the brake pedal simultaneously until the MIL light stops flashing and becomes constantly on.
Now press and hold the trip button on the end of the stalk.
A band on the LCD panel will move starting from the left side, moving to the right side.
Wait until you receive the message Service completed.
The Ford Ka oil service reminder light will now be reset for another 12 months or 12,500 miles.
Ford Ka Oil Type
If you are intending on servicing your own vehicle, for the Ford Ka – 2010 onward, Ford recommends an oil specification of 5w / 40.