Detailed below are the Aberystwyth Pearson Professional Theory Test Centre contact address details, services offered and advice for taking your theory test.
Driving Theory Test Centre Address
33 North Parade
Ground floor unit
Aberystwyth
SY23 2JN
Toilets:
Disabled access:
Translator Booth: No
Welsh Online: Yes
Tests Available: Car, motorcycle, lorries, buses and coaches
Telephone Number: 01970629167
FINDING Aberystwyth THEORY TEST CENTRE
Aberystwyth Train Station
Station Yard
Alexandra Road
Aberystwyth
Dyfed
SY23 1LH
Train station is approximately 0.2 miles from Aberystwyth Theory Test Centre.
---
Theory test centre contact details: For theory test inquiries or issues you may have, telephone numbers and email contact details for theory test centres can be found in the theory test centre contacts section.
Arriving by car: A car park is located on Bath Street, around 4 minutes walk to the theory test centre.
BOOK A THEORY TEST AT Aberystwyth THEORY TEST CENTRE
The DVSA deal with all theory test bookings at Aberystwyth Theory Test Centre. There are two options available for booking your theory test in Aberystwyth; book online or by telephone. The booking section also includes Pearson Professional email contact information in case of issues regarding the theory test and wish to contact the theory test centre directly.
Book a theory test by telephone
For theory test bookings at Aberystwyth Theory Test Centre by telephone, visiting the book a driving theory test section provides all the theory test booking telephone numbers.
Book a theory test online
For online theory test bookings at Aberystwyth Theory Test Centre. see the book a driving theory test section for all DVSA contact information, booking information including the theory test.
CANCELLING AND RESCHEDULING THE THEORY TEST
Three working days notice is required to cancel the driving test at Aberystwyth if you require a full refund. The same conditions apply if you wish to reschedule. Cancellations and rescheduling can be done via the contact details found on this page.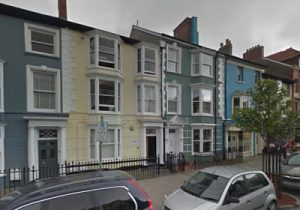 ONCE YOU HAVE BOOKED YOUR TEST
Once your theory test has been booked at Aberystwyth Theory Test Centre, the DVSA will e-mail you confirmation of your theory test booking date and time. In the event of any complications, it is advisable that you print your theory test confirmation e-mail and take it with you to Aberystwyth Theory Test Centre.
REVIEW THE THEORY TEST CENTRE IN Aberystwyth
Provide a brief review of your experience of Aberystwyth Theory Test Centre. For example, tell us how easy it is to find the test centre, whether there are parking facilities available. Were the staff polite and are there adequate facilities for test candidates. And of course don't forget to tell us if you passed. Reviews are quick and simple, no sign up and only your nickname will be displayed. To ensure your review meets our guidelines, please read our Terms and Conditions prior to submission.
Average rating:
1 reviews
Apr 11, 2019
Although, i have passed all mock theory tests and passed all the app/book questions when i came here, twice now to carry out my test i have failed. Although, all the questions that appeared i had already answer in theory and knew i selected correctly. I have heard a few rumors that if a theory test place has too many passes in the beginning of the month, they fail others even if there score is goo. i hope this isn't true. Shall not be coming here again.