Check Theory Test Date and Time
When you have successfully booked your theory test, the Driver and Vehicle Standards Agency (DVSA) will send a confirmation of theory test centre address, time and date to the e-mail address provided.

Unfortunately with the many spam filters used, DVSA theory test confirmation e-mails can often get misplaced or worst still get deleted. The DVSA do however provide a service where you can check the theory test date to confirm that it is indeed booked. You are able to use this service to check the date and time of your theory test between 6.00 am and 11.40 pm.
HOW TO CHECK THEORY TEST DATE AND TIME
To check the theory test date and time, simply follow the instructions provided blow. The DVSA store all theory test booking on a database so only the DVSA can provide this information and not theory test centres directly.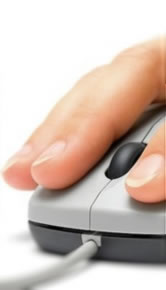 Check theory test date and time online
You can check theory test booking dates and time of future and previous tests online. To do this, you will need to have your provisional driving licence number at hand.
You can check your UK theory driving test appointment online by visiting the DVSA change theory test online form. You can check your current theory test date and time before making any changes. If you have any issues checking your theory test time and date online, other methods are available for contacting the DVSA.
Check theory test booking time and date by telephone
You may also contact the DVSA by telephone to check a theory test date and time. Although this is an automated telephone service, a representative of the DVSA can be reached by listening to the available options that are presented to you. It may be difficult to get through during busy periods. To check your UK driving theory test by telephone, call the DVSA on 0300 200 1122.



Other DVSA contact information
Other DVSA contact numbers that may be of use may be obtained from the learning to drive section.
When can I book my theory test
Opening times are from 8.00 am to 4.00 pm, Monday to Friday and long delays can be experienced on occasions.
Check a driving theory test in Northern Ireland
You can check your driving theory test appointment online. To check a driving theory test in Northern Ireland, please visit the online form.