The driving theory test was first implemented on July 1st 1996. The details provided below are the most frequently asked questions by learner drivers for the theory test.
The theory test is constantly changing with new rules and regulation imposed by the Driver and Vehicle Standards Agency (DVSA). This section is designed to keep an up-to-date guide on the theory test by helping learner drivers aware of any changes made by the DVSA.
The information contained on this page is kept current with DVSA changes.
Theory test age
In order to take the theory test, you need to be 17 years of age and to have applied and received your provisional driving licence. Further information on obtaining a UK provisional driving licence can be found in the Learn to drive section; learning to drive.
Theory test cost
The current theory test cost for car and motorcycle is £25.00. In October 2015, this price will be reduced to £23.00.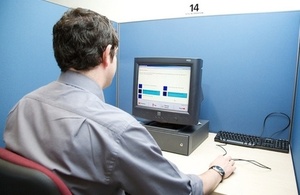 Theory test centre locations
There are over 160 theory test centres throughout England, Scotland, wales and Northern Ireland. Driving Test Tips provides a list of all available theory test centres. Theory tests are conducted between 9:00 am and 5:00 PM Monday to Friday. Certain theory test centres may operate on a part-time basis in rural areas and those in busy locations may operate Monday to Friday and Saturdays.
Driving lessons before theory test
Taking driving lessons before you sit the theory test can help immensely, especially for the hazard perception part of the theory test. With the new theory test changes in January, it may become even more important to take driving lessons before taking the theory test so as to get good information from your driving instructor.
Theory test what to bring / documents
When attending your theory test centre, you must bring with you must bring with you both parts of your driving licence. This includes the driving licence card and paper counterpart. If both parts are not taken, the DVSA will refuse to conduct the theory test and you will also lose your test fee. If you have an old style driving licence, you must bring this along with you, plus a valid passport. If you do not have a passport, you must apply for a new style driving licence and take it with you to your test. The DVSA will accept no other form of identification.
The theory test centre
On arrival, you will be registered and then asked to go through to the test room. All personal effects must be stored in lockers provided before proceeding through to the test rooms. Once in the test room, talking to or distracting anyone is prohibited.
Theory test time duration / how long
The theory test duration is 57 minutes for the multiple choice part and hazard perception combined. Throughout the theory test, the computer will tell you how much time you have remaining.
Theory test topics
The theory test involves 50 questions divided into 12 topics. These topics include driver attitude, road traffic signs, the effects of alcohol whilst driving, drugs and fatigue, eco and environmental aspects of vehicles. The majority of questions will require 1 of the possible answers to be selected although some questions will require more answers. How many answers required will be clearly displayed on screen.
Theory test expiry
A theory test certificate lasts for 2 years from the day you passed. If 2 years has lapsed without you taking and passing the practical driving test, you will need to retake the theory test before you can apply for a practical driving test.
Theory test – highway code
Reading the Highway Code is one of the best methods for passing the theory test. The Highway Code book is cheap and there is also a free version online.
Theory test – how many questions
The current amount of theory test questions you will be asked is 50 for the multiple choice section. For the hazard perception part of the test, you will be shown 14 video clips.
Theory test pass mark
The pass mark for the theory test multiple choice section is 43 marks out of a possible 50. For the hazard perception section, out of the 14 video clips you will be shown, there will be 15 developing hazards. The sooner you spot a hazard, the more points you score.
The maximum you can score per developing hazard is 5 marks. Out of 75 marks, the pass mark for the hazard perception test is 44. Both the multiple choice and the hazard perception part of the test need to be passed to successfully pass the theory test.
Theory test results
You will receive your theory test results at the end of the test.
The Theory test centre
It is important to arrive at the theory test centre with your documents in good time. If you arrive late and your test slot has already started, you will be refused admission and will lose your test fee. You will be assigned your own touch screen and compartment with a person supervising up to 30 test candidates.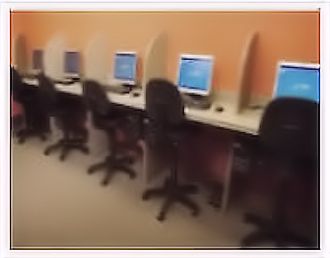 Lost theory certificate
If you have lost the theory test certificate, you will need to contact the DVSA to get either a replacement certificate ot your theory test pass number. DVSA contact information can be obtained in the learning to drive section.
Failed theory test
If you failed the theory test, you are entitled to reapply the next day. You will however have to wait 3 working days before you are able to re-sit the theory test.
Special needs
Arrangements are made for test candidates with reading difficulties. Extra time can be give and a aural version of the theory test is also available. Details can be submitted when applying for the theory test. The majority of theory test centres have wheelchair access. If your closest test centre does no have wheelchair access, you will be asked to take the test at another centre.
Theory test languages
Prior to 7 April 2014, voice-overs in 21 languages were available for theory test candidates who do not speak English. Test candidates are also no longer permitted to use interpreters on theory tests and practical tests. Theory tests can only be taken in English or Welsh language. Candidates with dyslexia or other reading difficulties will still be able to take their theory test with an English or Welsh language voiceover.