Learner drivers are often eager to pass the driving test and want to get the theory test passed and out of the way. When can I take my theory or how old to take theory test are questions that often arise from learner drivers.
You can take your theory test when you are in possession of your provisional driving licence and when you are at least 17 years of age. You may have received your provisional driving licence at 16 years of age, but you are only permitted to book the theory test from your 17th birthday onward.
Of course if you are eager to pass the theory test which will leave the practical driving test open to be booked, you can study for the theory test before you are 17 years of age. Each theory test centre has their own waiting times, but you can often get a test within a week or two. If you revise for your theory and book the test on your 17th birthday, it should be passed within a week or so.
Theory test questions and answer banks are no longer supplied either online or by books or DVDs The Driver and Vehicle Standards Agency (DVSA) no longer publish themselves or to anyone else the theory test questions and answers.
They now publish possible questions and explanatory answers instead, which is said to prevent people learning by rote and to provide individuals with an understanding of an answer instead of simple knowing the answer.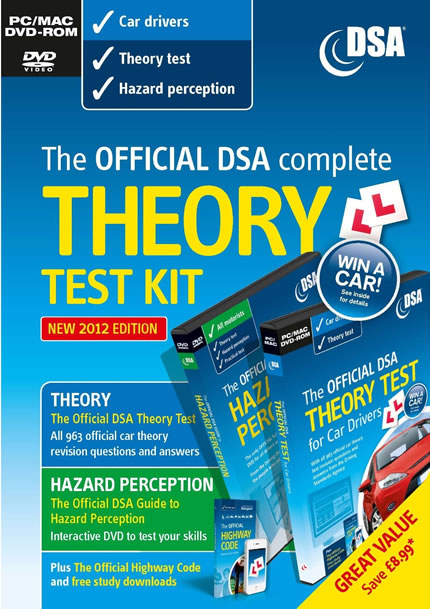 With this in mind, it is probable that official DVSA theory test study material should be purchased. Much of these study materials can be purchased from the theory test revision section.
Finding the Theory Test Difficult
If you are finding theory test study difficult and if you have your provisional driving licence, take some driving lessons with a good driving instructor before you take the theory test. Your instructor will help you understand many of the theory test questions whilst you are learning to drive. The Driving Test Tips web site also provide tips on passing your car theory test.
All Theory test and practical driving tests for all test centres are booked through the DVSA. Theory tests can be booked by either telephone or online. All booking telephone numbers and online booking details can be obtained from the learning to drive section.
Where do I take the theory test?
There are various theory test centres around the UK. For a complete list along with location address, see: