There aren't too many learner driver laws and rules. It can however be a little confusing to know exactly what you are supposed to do, who to contact and when.
Driving Test Tips makes it easy to understand learner driver laws and also the laws regarding the supervising driver. Detailed below is the process for learning to drive, what is essential legally, along with contact details for the Government agency, the Driver and Vehicle Standards Agency (DVSA).
The DVSA are responsible for theory test and driving test examinations and bookings.
LAWS FOR LEARNER DRIVERS
A learner driver is entitled to drive a car from the age of 17 provided they are supervised by a full driving licence holder of the appropriate age and driving experience. This section details the various learner driver laws.
Provisional driving licence
You can apply for your provisional driving licence before you turn 17 so you can start to learn to drive from your 17th birthday. The law states however, you cannot apply for your provisional driving licence no more than 3 months before your 17th birthday and that you are permitted to drive only when you are in possession of your provisional licence.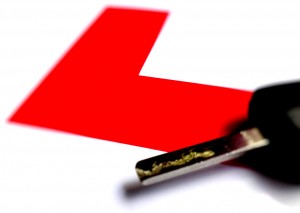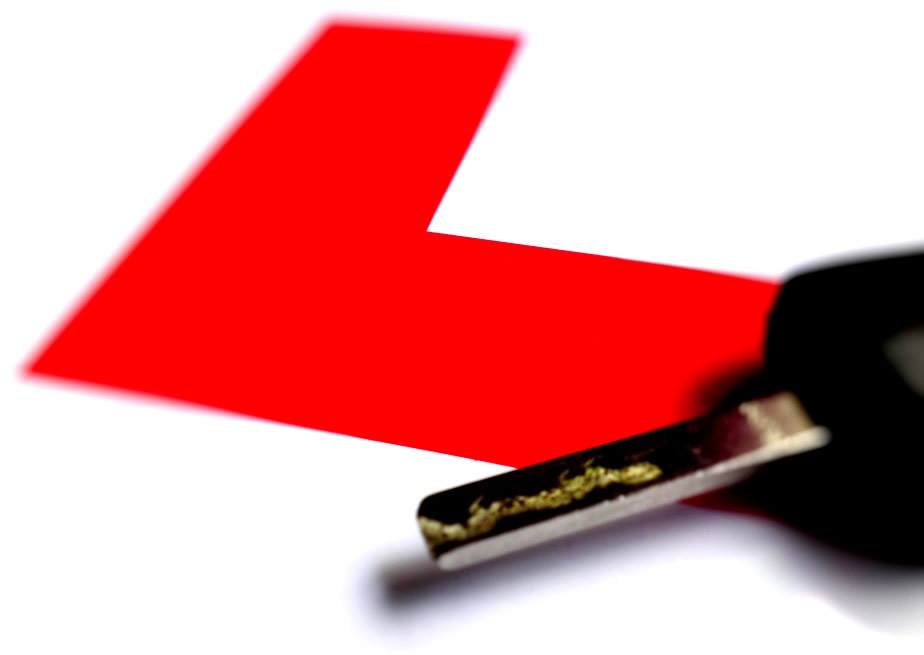 A learner driver is not permitted to drive on motorways. Once you are in possession of your provisional driving licence, you are now entitled to book your theory test. See below for provisional licence and theory test booking details.
Learner driver car insurance
It is a legal requirement that learner driver car insurance covers either the learners own vehicle or the vehicle that the learner is using for driving lessons. If you are providing driving lessons for someone, it's important that you call your car insurance provider for details on learner driver entitlement. Short term car insurance for learner drivers can be taken out if applicable.
Specific learner driver car insurance is often the most cost effective due to a minimal daily, weekly or monthly cost. It's also beneficial as it is a separate policy to your own car insurance, therefore no risk to losing your no claims.
Learner driver insurance rules
If you are providing driving lessons to a learner driver in your car, ensure that your insurance policy enables you to teach learner drivers. If it is the learners own vehicle, the learner will require car insurance coverage, it is also likely that the supervising driver will or may need to drive the vehicle at some point. If so, the supervising driver will also need to be covered.
EYESIGHT TEST
To drive safely, the law requires that you can read in day light a:
new-style number plate at least 20 metres from the vehicle
old-style number plate at least 20.5 metres from the vehicle
New-style number plates start with two letters followed by two numbers, for example AB12 ABC. When it comes to taking the practical driving test, the examiner will conduct an eyesight test based on this criteria. If you struggle to read a number plate at these distances, it's important for your safety, others safety and for your driving test to consult an optician. For further information on the eyesight test, see:
SUPERVISING DRIVER LAWS
Taking driving lessons from a fully qualified driving instructor is most often necessary although providing private driving lessons can help the learner. To provide private driving lessons, there a a few laws and rules that must be followed.
Supervising a learner driver age and licence
To ensure that the learner, other roads users will be safe and that the learner will receive a good level of instruction, the law requires the supervising driver must be at least 21 years of age and to have help a full driving licence for no less than 3 years.
Other supervising driver laws
Supervising a learner driver means you have the same legal responsibilities as though you were driving. You must meet the same eyesight requirements as above and to be in a fit and healthy state to drive. Driving laws are applicable for a supervising driver as are the prohibited use of mobile phones. It is illegal to receive payment for driver training unless you are appropriately licensed by the Driver and Vehicle Standards Agency (DVSA).
Teaching learner drivers
Statistically, combining extra private tuition with a qualified driving instructor is beneficial for a learner driver. It is worth noting however that it is easy to teach a learner bad habits. It's important to provide a learner with extra experience by covering what they have already learnt with their instructor. It can be much harder and more time consuming for a driving instructor to undo bad habits that a learner has due to bad teaching practice. For advice on this, see
LEARNERS VEHICLE LAW
The law also requires that the car has a valid MOT (see what is an MOT) if applicable and valid Tax. A tax disc is no longer issued by the DVLA, as details of your vehicle are kept digitally. L-plates must be fitted. One at the front of the vehicle and one at the rear. You may if you wish print your own L plates providing they are the legal size. For help with this and a printable L plate template, see:
Although not a legal requirement, an internal mirror can be purchased from most car accessory outlets to provide the supervising driver with rear observation. For further information, see:
OBTAINING A PROVISIONAL DRIVING LICENCE
A provisional driving licence at the time of writing costs £34 and can be applied for in two ways;
The easiest way is to apply online. The learning to drive section contains all the information on applying for a provisional driving licence.
Obtainable from most Post Offices, application form D1 and a photo card application form D750 should be completed and sent up to 3 months before your 17th birthday to: DVLA, Swansea, SA99 1AD.
A UK provisional driving licence can be obtained providing you are:
a residential to Great Britain
no younger than 3 months before your 17th birthday
able to meet the minimum eyesight requirement
currently not prevented from driving due to a conviction or bad health
able to pay £34.00 to the DVLA by MasterCard, Visa, Electron or Delta debit or credit card
in possession of a valid form of identification, for example a UK passport
able to produce evidence of UK residence for at least the previous 3 years
APPLYING FOR A THEORY TEST
The theory test can be booked and taken once you receive your provisional driving licence. There are two methods in which a theory test can be booked;
Book your theory test online.
Book the theory test by phone.
All DVSA theory test booking details can be located in the learning to drive section. To successfully book your theory test, you will need a:
Valid Great Britain or Northern Ireland provisional licence number
Credit or debit card
LOST THEORY TEST CERTIFICATE
If you have lost the theory test certificate, call the DVSA on 0300 200 1188 or 0300 200 1122 to speak to a representative who will be able to help you.