Provided are contact details for Ashfield Driving Test Centre, test route tips, test booking information and help passing the driving test in Sutton-in-Ashfield.
TEST CENTRE CONTACT DETAILS
Practical Driving Test Centre Address
Ground Floor
Sherwood House
Off Coxmoor Road
Sutton-in-Ashfield
Nottinghamshire
NG17 5LA 
Test Centre Details:  Ramp access available to Ashfield Driving Test Centre. Male, female and disabled toilets available
Test Centre Provides Tests For: Car and taxi
THE DRIVING TEST IN Ashfield
Some rural driving condition may be expected from Ashfield Driving Test Centre. Busy road conditions are also likely to be part of the driving test to include A roads such as the A38 feature heavily, busy roundabout and junctions and possibly one-way-systems.
To gain an understanding of the various roads you will be taking during the driving test from Ashfield Driving Test Centre, visit the driving test routes section. The Driving test pass rates section contains all pass rates for all UK driving test centres including Ashfield Driving Test Centre.
BOOKING A DRIVING TEST AT Ashfield DRIVING TEST CENTRE
If your driving test centre is located in a busy area, it may be of benefit to book your driving test in between the times of 10am and 4pm. This way you will miss out on rush hour traffic that can be problematic for learner drivers. Alternatively, some driving test centres offer test bookings on Saturdays. Driving test fees at the weekend are increased. Driving tests cannot be booked through the test centres directly. To book a driving test, there are 2 options; by phone or online.
Book a driving test by phone
The book a driving test section contains the DVSA telephone numbers for booking a practical driving test at Ashfield driving test centres by phone. This telephone number directs you to an automated test booking line, although if you browse the option you can talk to a assistant.
Book your driving test online
To book your driving test online for Ashfield Driving Test Centre, see the book a driving test section for all DVSA contact and online booking information.
Rescheduling or cancelling the driving test
3 working days notice is required to cancel the driving test at Ashfield if you require a full refund. The same conditions apply if you wish to reschedule. Cancellations and rescheduling can be done via the contact details above.
Ashfield DRIVING TEST CENTRE PASS RATES
The Driving test pass rates section contains all pass rates for all UK driving test centres including Airdrie test centre.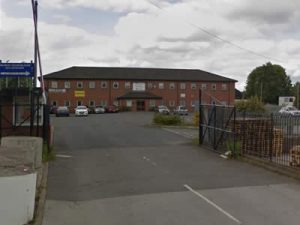 Ashfield TEST CENTRE TELEPHONE NUMBER
Ashfield test centre telephone number may be located via the driving test centre contact numbers section. Practical tests cannot be booked via these numbers and should only be used to contact the test centre manager for any concerns or issues you may have regarding your test.
PRACTICAL DRIVING TEST CENTRE REVIEWS
Write a review of Ashfield Driving Test Centre. Rate this test centre based on your experience of using them. Tell people how your test went and what your examiner was like. It's quick and simple – no signup necessary and only your nickname will be displayed.  To ensure your review meets our guidelines, please read our Terms and Conditions prior to submission.
Average rating:
15 reviews
May 29, 2021
Had my first test attempt today had Adrian as my instructor and In the first 2 minutes of driving I failed. I strong disagree with the reason I failed I was approaching the set of traffic lights and the sat nav wanted me to turn right at first I agree I was in the wrong lane ( I was in the left lane , normal road position ) I went to move over to the right checked my Centre mirror and my right mirror then indicated and then a car cut me up and then another car blocked me from entering the right lane. So in a safe manner I checked my mirrors turned my signal off and carried on going the route I was going ( straight ahead ) now I failed for this but if I was to turn right it would of been far more dangerous then continuing forward safely. Now I'm sure if you go the wrong direction but you doing everything correctly and safely then it's not a fail ?. Either way I'm not too impressed with this and his attitude towards me at the end he was very rude and agitated.
Jul 25, 2019
Vince was a great examiner and was very easy to talk to and the route was rather chill.
Jul 18, 2019
My test is booked here on the 30th and it doesn't look the greatest tbh, The actual parking for students is tiny and not centred and right next to examiners, Not much room to reverse or pull in and the actual entrance to the place is weird. I've already failed my test here once for apparently not checking mirrors when moving off? when i 100% did even my instructor started arguing at the end as i made it clear as day i was doing it too, So i failed for that but honestly, i believe that was an excuse to fail me as the examiner clearly had issues with me and clearly didn't like their job. Doing my test here once more and if i fail for absolutely nothing again i'm reporting them and moving centre as its a joke, Do they pay £64 a test? the first test i paid £92 for.....yet their failing people left right and centre.
Jun 18, 2019
I passed my test first time back in October with 4 minors and I had Adrian. Could not fault him, he was a gem! We had a good laugh and chat about going to university. I found him really nice. However, my instructor believed I would of got less minors if I did have another examiner. Don't be put off by Adrian, Cos from these reviews and what people have said he was completely different with me, and also helped me calm my nerves.
Apr 15, 2019
I passed my test today in Ashfield. Best place to pass you. Examiner she was really sweet .