The question that all learner drivers would like to know is of course 'Will I pass my driving test?' So what better than to go through the Will I pass my driving test quiz.
Ok, so it's not going to tell you if you are going to pass or fail. There's so many variables for the practical driving test that can determine a pass or fail, but what this quiz will do is to test your knowledge on a few more obscure situations that can easily fail a driving test.
In fact, the quiz is based around many of the common reasons for driving test failures each and every year with many of them being in the DVSA top 10 reasons for failure.
Simply run through the practical driving test quiz, choose your answer and select the 'Check' button to see if you have selected the correct answer. Then continue with the next question.
Am I ready for the driving test? let's go! Hit the start quiz button below to answer 18 questions.
Practical Driving Test Quiz
A quiz that determines if you are ready to take the UK practical driving test.
Top 10 Driving Test Failures
Once you have completed the driving test quiz, check out the UK top 10 driving test failures from the year 2006 to 2017, based on all practical test centres combined. Data comprised on a yearly basis.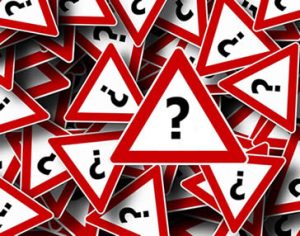 The statistics might surprise you. Nothing much has changed over the years. If you have yet to take your practical driving test, hopefully you'll become one of the driving test pass rate statistics.
Quizzes to Help You Pass the Driving Test
At the Start of the driving test, you'll need to answer the Show Me Tell Me questions which are full detailed on the Show Me Tell Me page along with all the answers. There's also a quiz to test your knowledge on these questions.