All driving tests regardless of test centre are managed via the Driver and Vehicle Standards Agency (DVSA).
Upon booking a practical driving test, the DVSA will send a confirmation e-mail to the address provided. Unfortunately with the many spam filters used, driving test confirmation e-mails can often be seen as junk or worst still get deleted.
The DVSA do however provide a service where you can check the UK driving test date to confirm that it is indeed booked. You are able to use this service to check the driving test date of your practical test between 6.00 am and 11.40 pm.
HOW TO CHECK DRIVING TEST DATE
You can check a driving test date and time by using the details on this page. You will not be able to check a driving test date by contacting driving test centres directly. Only the DVSA have driving test booking details stored on their database.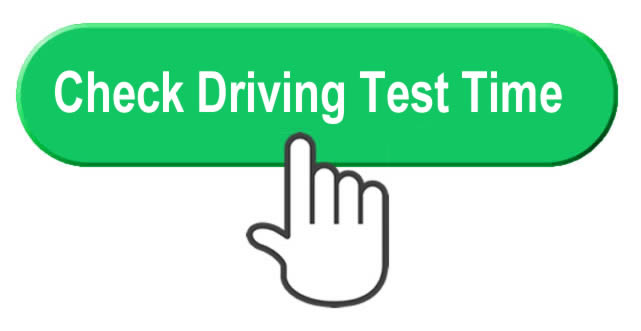 Check driving test date and time online
To check driving test dates of both previous and future test bookings, you will need to provide some information. You will need to provide two of the following pieces of information:
your valid Great Britain or Northern Ireland provisional driving licence number
your application reference number
your theory test pass certificate number
By filling out the DVSA check driving test form, you will be able to check your current driving test date and time without the need to change it.
In the event that you experience any problems with this online service, you may use alternative methods to contact the DVSA and check your driving test date and time.
Check driving test booking by phone
You may contact the DVSA by telephone to check a driving test date. Though this is an automated telephone service, a representative of the DVSA can be reached by listening to the available options.
Although the easiest way to check your driving test date is online, you may alternatively call the DVSA on 0300 200 1122. Opening times are from 8.00 am to 4.00 pm, Monday to Friday and long delays can be experienced on occasions. You may also e-mail the DVSA. It may take a few days before a response is made. Please include two of the three pieces of information listed above in your e-mail.
Check a practical driving test in Northern Ireland
You can check your practical driving test appointment online. To check a practical driving test in Northern Ireland, please visit the online form.