Provided are contact details for Atherton Driving Test Centre, test route tips, test booking information and help passing the driving test in Atherton.
TEST CENTRE CONTACT DETAILS
Practical Driving Test Centre Address
Gibfield Park Avenue
Atherton
Lancashire
M46 0SY 
Test Centre Details:  Ramp access to Atherton driving test centre. Male, female and disabled toilets available for DVSA candidates
Test Centre Provides Tests For: Car, Motorcycle Module 1, Motorcycle Module 2, Vocational and Taxi
THE DRIVING TEST IN Atherton
Atherton Driving Test Centre is located around rural roads that will feature on the driving test. Primary 'A' roads such as the A58 and A577 may likely be a part of the test. Busy town driving to include roundabouts, one-way-systems and crossroads is likely and to include a test manoeuvre. The Driving test pass rates section contains all pass rates for all UK driving test centres including Atherton Driving Test Centre.
The Atherton driving test routes can be challenging. If your driving test centre is located in a busy area, it may be of benefit to book your driving test in between the times of 10am and 4pm.
This way you will miss out on rush hour traffic that can be problematic for learner drivers. Alternatively, some driving test centres offer test bookings on Saturdays. Driving test fees at the weekend are increased.
BOOKING A DRIVING TEST AT Atherton DRIVING TEST CENTRE
Driving tests cannot be booked through the test centres directly. To book a driving test, there are two options; by phone or online.
Book a driving test by phone
To book a practical driving test at the Atherton driving test centres by phone, please see the book a driving test section for all practical test booking telephone numbers. This telephone number directs you to an automated test booking line, although if you browse the option you can talk to a assistant.
Book your driving test online
To book your driving test online for Atherton Driving Test Centre, see the book a driving test section for all DVSA contact and online booking information.
Rescheduling or cancelling the driving test
Three working days notice is required to cancel the driving test at Atherton if you require a full refund. The same conditions apply if you wish to reschedule. Cancellations and rescheduling can be done via the contact details above.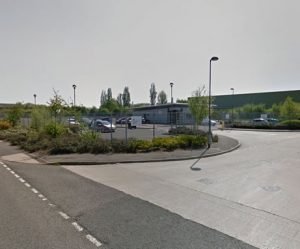 Atherton DRIVING TEST CENTRE PASS RATES
The Driving test pass rates section contains all pass rates for all UK driving test centres including Atherton test centre.
Atherton TEST CENTRE TELEPHONE NUMBER
Atherton test centre telephone number may be located via the driving test centre contact numbers section. Practical tests cannot be booked via these numbers and should only be used to contact the test centre manager for any concerns or issues you may have regarding your test.
PRACTICAL DRIVING TEST CENTRE REVIEWS
Write a review of Atherton Driving Test Centre. Rate this test centre based on your experience of using them. Tell people how your test went and what your examiner was like. It's quick and simple – no signup necessary and only your nickname will be displayed. To ensure your review meets our guidelines, please read our Terms and Conditions prior to submission.
Average rating:
16 reviews
Dec 12, 2022
Shouldn't be used for HGV test. Instant fail when they park over a junction which no one seems to give a damn about. Need to learn the high way code
Jun 10, 2022
Today i fail my test cat C , examinations was Berni if i understood well ,this place is a joke like throwing money on windows 10/06/2022 very disappointing they don't have any consideration, it's only money for them more fails more money
Aug 18, 2020
Driving instructor named Keith enjoys failing people on 4 minors !!! Failed my son and now he has to wait till January 2021 to retake ! This instructor has a good reputation for failing people!!!
Dec 22, 2019
Hi, this Itschok Singer, i have failed from From the examiner the name is Laurence Harmon. It was a D1 License, He failed me for 2 series mistakes. The first one was Pulling up the bus shoulder without looking in to the blind spot. That means the examiner complained that the he i only looked out to the blind spot after when i moved off. I did it twice, i have looked at before and after when i moved off to make sure that i did the right thing. And the Second Mistake was by the reversing bay i have not looked at the left side mirror, when i was reversing in to the left side in to the bay. It could be that it is my mistakes. But, i think the more i m going to practise the more the examiners is going to fail. The examiners is looking for every little detail in order not to pass people maybe 1 or 2 people per day. I m understand that not to pass is ok, but not to refund is not fair. Many Thanks.
Jun 10, 2018
Had examiner called Bernard didn't make me feel at ease didn't say a single word other than instructions he gave me, failed me give me fail form didn't explain anything and off he went for another coffe, not a nice man!!!