Provided are contact details for Aylesbury Driving Test Centre, test route tips, test booking information and help passing the driving test in Aylesbury.
TEST CENTRE CONTACT DETAILS
Practical Driving Test Centre Address
Unit 9 Ground Floor
Bell Business Park
Aylesbury
Buckinghamshire
HP19 8JR
Test Centre Details:  Car parking spaces are available at this test centre. No test candidate toilets available. Wheelchair access can be found at the rear of the building.
Test Centre Provides Tests For: Car, Motorcycle Module 2
THE DRIVING TEST IN Aylesbury
Aylesbury Driving Test Centre test routes may include rural roads that are difficult to navigate due to speed and narrow roads. High speed primary 'A' roads may feature on the driving test such as the A41 and A418. Busy town centre driving is highly likely with complicated roundabouts, junctions and crossroads.
To find out more information for the type of roads you will be taking from Aylesbury Driving Test Centre, visit our driving test routes section. The Driving test pass rates section contains all pass rates for all UK driving test centres including Aylesbury Driving Test Centre.
---
BOOKING A DRIVING TEST AT Aylesbury DRIVING TEST CENTRE
If your driving test centre is located in a busy area, it may be of benefit to book your driving test in between the times of 10am and 4pm. This way you will miss out on rush hour traffic that can be problematic for learner drivers. Alternatively, some driving test centres offer test bookings on Saturdays. Driving test fees at the weekend are increased. Driving tests cannot be booked through the test centres directly. To book a driving test, there are 2 options; by phone or online.
Book a driving test by phone
To book a practical driving test at the Aylesbury driving test centres by phone, visit the book a driving test section for all DVSA practical test booking telephone numbers. This telephone number directs you to an automated test booking line, although if you browse the option you can talk to a assistant.
Book your driving test online
To book your driving test online for Aylesbury Driving Test Centre, see the book a driving test section for all DVSA contact and online test booking information.
Rescheduling or cancelling the driving test
3 working days notice is required to cancel the driving test at Aylesbury if you require a full refund. The same conditions apply if you wish to reschedule. Cancellations and rescheduling can be done via the contact details above.
Aylesbury DRIVING TEST CENTRE PASS RATES
The Driving test pass rates section contains all pass rates for all UK driving test centres including Aylesbury test centre.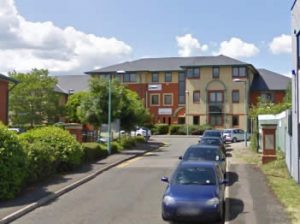 Aylesbury TEST CENTRE TELEPHONE NUMBER
Aylesbury test centre telephone number may be located via the driving test centre contact numbers section. Practical tests cannot be booked via these numbers and should only be used to contact the test centre manager for any concerns or issues you may have regarding your test.
PRACTICAL DRIVING TEST CENTRE REVIEWS
Write a review of Aylesbury Driving Test Centre. Rate this test centre based on your experience of using them. Tell people how your test went and what your examiner was like. It's quick and simple – no signup necessary and only your nickname will be displayed. To ensure your review meets our guidelines, please read our Terms and Conditions prior to submission.
Average rating:
5 reviews
Dec 11, 2019
I have left some time since my last fail so I'm not biassed with bitterness. I have failed 6 times here. A couple of them 100% my fault, but some of the reasons I have gotten for failing made 0 sense. E.G. giving way on a roundabout, going around a mini roundabout "too slowly" (objectively wasn't). Not only the ineptitude of the staff but their attitude, absolutely horrendous people that work there. The smirking and elation on their faces when describing why I failed, the snappiness and rudeness before and during the test making me so uncomfortable. This is an absolute disgrace of a test centre and I will never take my test here again. Please avoid testing here, try Bletchley or Leighton Buzzard, avoid Aylesbury. Absolutely terrible test centre. I can't put into words how angry and fed up I am for such unprofessional, arrogant behaviour and all the money they have had off me. Never again.
Dec 5, 2019
The new test-centre is a huge improvement on the old one. It's comfortable and there are toilets candidates can use. Beware the slope in the bays, which mean that starting off is quite a hill-start. Although most cars drive anticlockwise around the buildings, it is two-way traffic and, at busy times, can be very tight to get through. Because of this, it's easy to fail your test in the first, and last, minute. In particular, be careful to have a good look, both ways, at the junction connecting to Smeaton Close. From an instructors point of view, there's not really anywhere worth visiting, in walking distance, but the waiting room is comfortable enough, with facilities for making a hot drink.
Sep 30, 2019
Failed 2 driving tests here, second one in particular was awful because the examiner was quite unpleasant. He made me feel so nervous, gave me funny looks, snapped at me and seemed to be annoyed with me the whole time. I feel if you hate doing that job, you shouldn't be doing it! I felt completely put off driving after having my test with this guy.
Oct 9, 2018
Recently moved to Aylesbury and decided to do the test in this test center. Failed both times, and both times at the triple roundabout. First time I can say that it was my fault as I didn't check the left mirror when changing lanes. Second time failed with 2 mistakes, one of them as serious, I changed direction but did it safely. Examiner failed me for not checking the mirrors (???), the moment he said triple roundabout my head was like a pigeon making sure that I was checking everything (due to the mistake I did the first time) and on top of that the road was empty so it was clear and easy for me. I don't know what is wrong with them but seems that they love to fail pupils at the triple roundabout (with excuse not checking mirrors).
Feb 10, 2017
very nice examiners their, had several test all was given happy feed back came back passed with Ray was very nice and fair