Detailed below are the Ballymena Pearson Professional Theory Test Centre contact address details, services offered and advice for taking your theory test.
Driving Theory Test Centre Address
Unit 19, Tower Centre
Lower Mill Street
Ballymena
BT43 6AH
Toilets:
Disabled access:
Translator Booth: No
Welsh Online: No
Tests Available: Car, motorcycle, lorries, buses and coaches
Telephone Number: 02825689502
FINDING Ballymena THEORY TEST CENTRE
Ballymena test centre is situated in one of the external units of the Tower Centre at the junction of Lower Mill Street and Albert Place which is close to the Adair Arms Hotel. Access to the test centre is via a set of steps or ramp at the above road junction. If coming from the Bus / Train station go via Galgorm Road to the Adair Arms and the test centre is on the left hand side.
Ballymena Train Station
Galgorm Road
Ballymena
BT42
Station telephone number: 028 2565 2277. Train station is approximately 2 miles from Ballymena Theory Test Centre.
---
BOOK A THEORY TEST AT Ballymena THEORY TEST CENTRE
The DVSA deal with all theory test bookings at all theory test centres including Ballymena Theory Test Centre. To book your test in Ballymena, you have two options; book online or by telephone.
Book a theory test by telephone
For theory test bookings at Northern Ireland's Ballymena Theory Test Centre by telephone, please see the book a driving theory test section for telephone booking details.
Book a theory test online
For online theory test bookings at Ballymena Theory Test Centre. see the book a driving theory test section for all DVSA contact information, booking information including the theory test.
CANCELLING AND RESCHEDULING THE THEORY TEST
Three working days notice is required to cancel the driving test at Ballymena if you require a full refund. The same conditions apply if you wish to reschedule. Cancellations and rescheduling can be done via the contact details found on this page.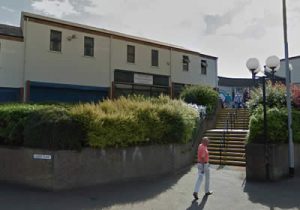 ONCE YOU HAVE BOOKED YOUR TEST
Once your theory test has been booked at Ballymena Theory Test Centre, the DVSA will e-mail you confirmation of your theory test booking date and time. In the event of any complications, it is advisable that you print your theory test confirmation e-mail and take it with you to Ballymena Theory Test Centre.
REVIEW THE THEORY TEST CENTRE IN Ballymena
Provide a review of your experience of Ballymena Theory Test Centre. For example, tell us how easy it is to find the test centre, whether there are parking facilities available. Were the staff polite and are there adequate facilities for test candidates. And of course don't forget to tell us if you passed. Reviews are quick and simple, no sign up and only your nickname will be displayed. To ensure your review meets our guidelines, please read our Terms and Conditions prior to submission.
Average rating:
3 reviews
Aug 26, 2021
Very very rude receptionist my son travelled the whole way up from county derry we had been caught in road works which left him 2 mins late and she was very unsympathetic told him its not her problem and refused to let him in yo do his test. Not good customer service.
Nov 13, 2019
Very very rude receptionist, I accompanied a very nervous person to the centre. I am a disabled pensioner and asked could I use the toilet and was very rudely told no. I was also told I had to leave immediately even though the was no one else in the reception area the waiting area was empty and there were around 20 chairs to sit on. I asked could I come back and in an hour and wait for my friend and was told no you can't come back. My friend told me they were almost strip searched before they were allowed to go into the test area. I have been at the test centre in Belfast and Portadown and they were not anywhere pleasant experiences for me and the people with me.
Jun 25, 2016
After attening the theory test to support my partner, which I thought was allowed, I was quite ignorantly asked to leave the waiting room. There were six seats and one person, myself. I being by myself, the receptionist started smalltalk (I thought). I will now quote the conversation. She said "Did you know that these tests can take up to an hour?" I replied "yes but knowing my partner he wont take long". She replied "This waiting room is very small" I agreed, She then told me to leave as this wasnt a waiting room and I would have to find somewhere else to sit. This was at 7:30 in the morning where nowhere was open and I am a female with no idea how to get around ballymena by myself as I had never visited before and also my partner had no way of contacting me to know where I had gone. Luckily I had waited outside the tower centre in the cold where he found me as the receptionist failed to tell him she kicked me out also as a person that has MS (Multiple Sclerosis) I found the rest of my day having pains and spasms in my legs (not being able to sit down does that). I do understand that it was a small waiting room, but she could have allowed me to sat there and if the waiting room had have filled with applicants I would have willingly left, but not one soul was there and nor did more than one person at a time enter, you get to go for your test pretty much as soon as you go in, I felt her persona rude even with the other applicants and my partner, which doesnt help you if your nervous already. I would advise going to another test centre where you wont be treated like dirt before you go to this one.