Provided are contact details for Banbury Driving Test Centre, test route tips, test booking information and help passing the driving test in Banbury.
TEST CENTRE CONTACT DETAILS
Practical Driving Test Centre Address
3 West Bar Street
Banbury
Oxfordshire
OX16 9SD
Test Centre Details:  One access step to Banbury Driving Test Centre. Special arrangements can be made for test candidates with mobility impairment. Male, female and disabled toilet available at this test centre
Test Centre Provides Tests For: Car and Motorcycle Module 2
THE DRIVING TEST IN Banbury
Banbury Driving Test Centre is situated in a busy area. Roundabouts, crossroads and difficult junctions are sure to feature on the driving test. Rural country roads may be a possibility along with high speed primary 'A' roads such as the A422. A minimum of one driving test manoeuvre will be required.
To find out more information for the type of roads you will be taking from Banbury Driving Test Centre, visit our driving test routes section. If your driving test centre is located in a busy area, it may be of benefit to book your driving test in between the times of 10am and 4pm.
---
This way you will miss out on rush hour traffic that can be problematic for learner drivers. Alternatively, some driving test centres offer test bookings on Saturdays. Driving test fees at the weekend are increased.
BOOKING A DRIVING TEST AT
Banbury

 DRIVING TEST CENTRE

Driving tests cannot be booked through the test centres directly. To book a driving test, there are 2 options; by phone or online.

Book a driving test by phone
To book a practical driving test at the Banbury driving test centres by phone, see the book a driving test section for all DVSA telephone booking details. The DVSA telephone number is an automated test booking line. A DVSA assistant can offer help via the options given.

Book your driving test online
To book your driving test online for Banbury Driving Test Centre, see the book a driving test section for all DVSA contact and online booking information.

Rescheduling or cancelling driving test
To gain a full refund for the driving test at Banbury, cancellations must be made at least 3 working in advance of the test date. The same conditions apply for rescheduling if you wish to change the date. The above contact details can be used for these methods.
Banbury

 DRIVING TEST CENTRE PASS RATES

The Driving test pass rates section contains all pass rates for all UK driving test centres including Banbury test centre.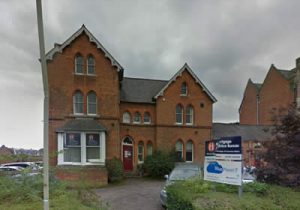 Banbury

 TEST CENTRE TELEPHONE NUMBER

Banbury test centre telephone number may be located via the driving test centre contact numbers section. Practical tests cannot be booked via these numbers and should only be used to contact the test centre manager for any concerns or issues you may have regarding your test.
PRACTICAL DRIVING TEST CENTRE REVIEWS
Write a review of Banbury Driving Test Centre. Rate this test centre based on your experience of using them. Tell people how your test went and what your examiner was like. It's quick and simple – no signup necessary and only your nickname will be displayed. To ensure your review meets our guidelines, please read our Terms and Conditions prior to submission.
Average rating:
4 reviews
Dec 5, 2019
Rumours that the test-centre will be moving to a new location have been around for some time but, for the present, we can continue to enjoy this rather quaint, dilapidated building. The waiting room feels like you're in the front room of the house of an elderly relative, who has fallen on hard-times. The car-park is small and the bay-lines faded, so candidates are rarely asked to do manoeuvres at the test-centre. The main hazard is getting into, and out of the car-park. At the start of the test, there is a blind left, round the end of the building, and you must keep to the left, passing between the green gate-posts. Remember to check to the right, going through the gate, as the vet's practice is always busy. Before you get to the road, give way to pedestrians, especially those coming from your left, who are hidden by the hedge, before giving way, again, at the road. Coming back into the test-centre is equally tricky: keep left, as you turn off the road and, again, when going between the green posts, leaving space for cars coming out. Be careful to stay left as you continue around the blind right, into the car-park. from an instructors point of view, it's a short walk to the main shopping area, although there are facilities for making a hot drink, in the waiting room. There is one, unisex toilet. The five-star rating is mainly for the examiners, who are as pleasant as any I've ever come across, and who give particularly good feedback to candidates.
Jan 26, 2017
I recently had 2 driving instructors ( one after the other) which I didn't get along well with 1 month before my first test so I made the choice to part ways with them. On my first test I had this examiner called Ian (one of the four examiners on that day), wasn't friendly at all, regretful to shake hands with me before the test and failed me due to a roundabout which I was in the wrong lane. This I accepted because I realised it was a serious issue. However, I went to take my test again this week which has been 2 weeks after my first one and it was Ian again! This time it was out of 5 examiners and somehow I don't think this is luck. Before the test, he had the same attitude as last time so I asked if he remembered me and he said "It could of been me, I can't remember". He failed me because I drove over the centre line of the road when both sides were fully parked with cars and I had no choice. He took me on multiple difficult roundabouts so I think he definitely remembers me and because I failed at roundabouts last time, he decided to take me on 5 consecutive ones. I think there is a conspiracy between my previous driving instructors and Ian as there's no way this is luck. My ex instructors were Tony Kaye and Harvey Wicks. Both situated near West Oxfordshire.
Mar 29, 2016
Examiner complete pest. Tried very hard to fail me, but still passed. Minor faults for silly reasons. Absolute pest.
Oct 31, 2015
Worst worst driving center and very mean examiners!!!!! Hell Hell . Anti social too----- very cold hearted