Provided are contact details for Barnsley Driving Test Centre, test route tips, test booking information and help passing the driving test in Barnsley.
TEST CENTRE CONTACT DETAILS
Practical Driving Test Centre Address
West Road
Barnsley
South Yorkshire
S75 2DH
Test Centre Details:  Ramp access to test centre for disabled test candidates. Male, female and disabled toilets are available at Barnsley Driving Test Centre and a car park is available.
Test Centre Provides Tests For: Car, taxi, Approved driving instructor – part two, Approved driving instructor – part three
THE DRIVING TEST IN Barnsley
Barnsley Driving Test Centre is situated in a busy urban environment where good driving skills will be required. The type of roads to be expected will be residential back-roads that can be narrow and on-coming vehicles can represent a hazard.
Rural country roads along with primary route 'A' roads such as the A628 and A635. A good knowledge of driving manoeuvres and the emergency stop are necessary. To find out more information for the type of roads you will be taking from Barnsley Driving Test Centre, visit our driving test routes section.
BOOKING A DRIVING TEST AT Barnsley DRIVING TEST CENTRE
Driving tests cannot be booked through the test centres directly. To book a driving test, there are 2 options; by phone or online.
Book a driving test by phone
To book a practical driving test at the Barnsley driving test centres by phone, the book a driving test section contains all DVSA telephone practical test booking numbers. (DVSA was formerly the DSA) The DVSA telephone number is an automated test booking line. A DVSA assistant can offer help via the options given.
Book your driving test online
To book your driving test online for Barnsley Driving Test Centre, see the book a driving test section for all DVSA contact and online test booking information.
Rescheduling or cancelling the driving test
To gain a full refund for the driving test at Barnsley, cancellations must be made at least 3 working in advance of the test date. The same conditions apply for rescheduling if you wish to change the date. The above contact details can be used for these methods.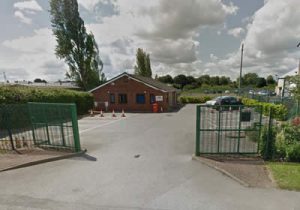 Barnsley DRIVING TEST CENTRE PASS RATES
The Driving test pass rates section contains all pass rates for all UK driving test centres including Barnsley test centre.
Barnsley TEST CENTRE TELEPHONE NUMBER
Barnsley test centre telephone number may be located via the driving test centre contact numbers section. Practical tests cannot be booked via these numbers and should only be used to contact the test centre manager for any concerns or issues you may have regarding your test.
PRACTICAL DRIVING TEST CENTRE REVIEWS
Write a review of Barnsley Driving Test Centre. Rate this test centre based on your experience of using them. Tell people how your test went and what your examiner was like. It's quick and simple – no signup necessary and only your nickname will be displayed. To ensure your review meets our guidelines, please read our Terms and Conditions prior to submission.
Average rating:
11 reviews
Jan 31, 2023
I had a test today with Lydia. I was very nervous and it was evident. However Lydia never highlighted my nervous predisposition. She was neutral and calm and that portrayed a sense of calm over me and my driving. We had small minimal chatter, nothing that would distract. I passed first time with 1 minor. Thank you for today.
Oct 21, 2022
I had my driving test yesterday I took the test with Christine although I read the comments about her my experience with her was a very good one Just I want to say Thank you for your patience lady ! She was so nice person !
Feb 13, 2020
Christine failed me 3 times now 180 quid down drain all because christine. She exaggerates everything and she will fail you for anything. She failed me because some idiot flew round a corner and i stopped and let him drive past me because there wasnt enough room on the road for both of us. How is that a serious fault. How is that a fault in the first place ? I cant see the future !
Nov 29, 2019
Literally walked out the test centre without taking my test due to watching the tester fail the young lad before me then smile to herself when she left his car this same tester Christine has notorious reputation for failing try for yourselves type "is there anything i should know about Barnsley test centre" on your Facebooks and watch the comment pile up about her i could screens my results its shocking how she gets away with it when its an official government agency!
Apr 25, 2019
Had an amazing examiner, 10 minutes in to my test I thought I'd failed. Nerves for the better of me, but I was given reassurance which helped to calm me down and focus on the rest of my test. I was asked to do the same manoeuvre twice more on my test, which I did without any problems and I was given benefit.