Detailed below are the Barnstaple Pearson Professional Theory Test Centre contact address details, services offered and advice for taking your theory test.
Driving Theory Test Centre Address
Units 1 and 4, Riverside Court Offices
Castle Street
Barnstaple
EX31 1DR
Toilets:
Disabled access:
Translator Booth: No
Welsh Online: No
Tests Available: Car, motorcycle, lorries, buses and coaches
Telephone Number: 01271320317
FINDING Barnstaple THEORY TEST CENTRE
Theory test centres are typically located close to train stations often requiring a short walk only.
Barnstaple Train Station
Barnstaple
Devon
EX31 2AU
Telephone number: 0845 700 0125. Train station is approximately 0.6 miles from Barnstaple theory Test Centre.
Arriving by car: There is a pay-and-display car park a short walk round the back of Riverside Court on Commercial Road.
BOOK A THEORY TEST AT Barnstaple THEORY TEST CENTRE
The DVSA (Driving and Vehicle Standards Agency) are responsible for all theory test bookings throughout the UK. Booking a theory test is easily completed either by telephone or via the internet. You'll need your provisional driving licence number at hand. Pearson Professional conduct the theory tests. Email contact details can be found within the booking section.
Book a theory test by telephone
For theory test bookings at Barnstaple Theory Test Centre by telephone, please see the book a driving theory test section for telephone booking details. This is an automated service though an option is available to speak to a DVSA representative if required.
Book a theory test online
For online theory test bookings at Barnstaple Theory Test Centre. see the book a driving theory test section for all DVSA contact information, booking information including the theory test.
CANCELLING AND RESCHEDULING THE THEORY TEST
Theory tests can be rescheduled free of charge and cancelled to obtain a full refund. To reschedule or cancel (and receive a refund) please allow three clear working days notice.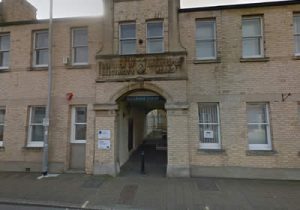 ONCE YOU HAVE BOOKED YOUR TEST
Once your theory test has been booked at Barnstaple Theory Test Centre, the DVSA will e-mail you confirmation of your theory test booking date and time. In the event of any complications, it is advisable that you print your theory test confirmation e-mail and take it with you to Barnstaple Theory Test Centre.
REVIEW THE THEORY TEST CENTRE IN Barnstaple
Provide a brief review of your experience of Barnstaple Theory Test Centre. For example, tell us how easy it is to find the test centre, whether there are parking facilities available. Were the staff polite and are there adequate facilities for test candidates. And of course don't forget to tell us if you passed. Reviews are quick and simple, no sign up and only your nickname will be displayed. To ensure your review meets our guidelines, please read our Terms and Conditions prior to submission.
Average rating:
0 reviews