Provided are contact details for Bletchley Driving Test Centre, test route tips, test booking information and help passing the driving test in Bletchley.
TEST CENTRE CONTACT DETAILS
Practical Driving Test Centre Address
Block 4, Government Buildings
Wilton Hostel
Wilton Avenue 
Bletchley
Buckinghamshire
MK3 6DH 
Test Centre Details:  Ramped with railings access to Bletchley Driving Test Centre for candidates with disability. A single disabled parking bay is provided along with disabled toilet with wheelchair access. Please arrive at the test centre 5 minutes before the driving test is due to allow previous test candidates to leave due to narrow access to the test centre. Male and female toilets available.
Test Centre Provides Tests For: Car, Taxi, Approved driving instructor – part two, Approved driving instructor – part three
THE DRIVING TEST IN Bletchley
Complicated roundabouts, junctions, one-way-systems and crossroads will be a feature of the driving test at Bletchley Driving Test Centre. Residential areas will provide narrow lanes with hazardous conditions due to oncoming vehicles.
Certain primary route 'A' roads such as the A5, A421 will be likely. These high speed roads will require a sound knowledge of traffic speed judgement before entering. Excellent control and understanding of all 4 driving test manoeuvres and the emergency stop is required.
To find out more information for the type of roads you will be taking from Bletchley Driving Test Centre, visit our driving test routes section to gain an understanding on the various road types and traffic systems you will encounter.
BOOKING A DRIVING TEST AT Bletchley DRIVING TEST CENTRE
Many of the driving test centres are located in busy towns or cities. Booking your driving test outside rush hour times of day can be beneficial for your practical test.  Alternatively, some driving test centres offer test bookings on Saturdays. Driving test fees at the weekend are increased. Driving tests cannot be booked through the test centres directly. To book a driving test, there are 2 options; by phone or online.
Book a driving test by phone
To book a practical driving test at the Bletchley driving test centres by phone, see the book a driving test section for DVSA telephone booking numbers. The DVSA telephone number is an automated test booking line. A DVSA assistant can offer help via the options given.
Book your driving test online
To book your driving test online for Bletchley Driving Test Centre, see the book a driving test section for all DVSA contact information and online booking details. (DVSA – Driver and Vehicle Standards Agency was previously known as the DSA)
Rescheduling or cancelling driving test
To gain a full refund for the driving test at Bletchley, cancellations must be made at least 3 working in advance of the test date. The same conditions apply for rescheduling if you wish to change the date. The above contact details can be used for these methods.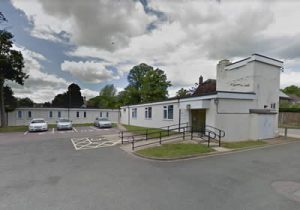 Bletchley DRIVING TEST CENTRE PASS RATES
The driving test pass rates section contains many of the test pass rates for many of the UK practical driving test centres, possibly including Bletchley Driving Test Centre.
Bletchley TEST CENTRE TELEPHONE NUMBER
Bletchley Driving Test Centre telephone number may be either located on this page or via the driving test centre contact numbers section. Practical tests cannot be booked via these numbers and should only be used to contact the test centre manager for any concerns or issues you may have regarding your test.
PRACTICAL DRIVING TEST CENTRE REVIEWS
Write a review of Bletchley Driving Test Centre. Rate this test centre based on your experience of using them. Tell people how your test went, whether you passed or failed the test and what your examiner was like. Please don't name individuals directly. It's quick and simple – no signup necessary and only your nickname will be displayed. To ensure your review meets our guidelines, please read our Terms and Conditions prior to submission.
Average rating:
12 reviews
Sep 30, 2021
Bletchley test centre was awful, the examiner was very unprofessional and unfair I wouldn't recommend using this place. Worst experience I've ever had.
Jul 15, 2021
I can't fault the place. Staff were courteous and professional. I didn't pass but my examiner Rob was first class, friendly and really put me at ease. All I am reading below are moans from disgruntled, over privileged, bitter teens that didn't pass. Boo Hoo! Get over it and learn to write using proper grammar!
Jul 3, 2021
Disgraceful staff that look down on and bully the student because they feel as if they have a higher social class then everyone else (that old they still live in Victorian times) and failed me because he (Keith) "had to take control to avoid a collision" while I had complete control of the car. Absolute joke!
Jul 30, 2020
I had a horrible examiner his name is Barry, he shakes his head, makes rude comments, breaths loudly, he failed me twice and really enjoys telling that I have failed, talks rudely and arrogantly,he should be fired, i am shocked nothing is done about it.
Mar 1, 2020
Barry (the very oversized) one as awful. He is very rude and condescending. Breathing so heavily because he's out of breath from waking 20 meters from the test centre to my car, was very distracting.