Provided are contact details for Burton Driving Test Centre, test route tips, test booking information and help passing the driving test in Burton on Trent.
TEST CENTRE CONTACT DETAILS
Practical Driving Test Centre Address
Wellington Park
Burton on Trent 
Burton
Derbyshire
DE14 2TG
Test Centre Details:  Ramp access to Burton on Trent driving test centre for wheelchair users. Male, female and disabled toilets available. There are parking spaces available at the test centre
Test Centre Provides Tests For: Car, Taxi, Motorcycle Module 1, Motorcycle Module 2, Approved driving instructor – part two, Approved driving instructor – part three
THE DRIVING TEST IN Burton on Trent
Burton on Trent Driving Test Centre is situated in and around busy town roads. Quiet residential areas are likely to feature on the driving test. Narrow roads hazardous due to oncoming vehicles make these roads challenging.
High speed primary route 'A' roads being likely such as the A5121 and A38 feature frequently on the driving test. Excellent judgement of approaching traffic speed is important to join such roads. To gain a better understanding of the various road types and traffic systems that you are likely to encounter during your test from Burton on Trent Driving Test Centre, visit our driving test routes section.
BOOKING A DRIVING TEST AT Burton on Trent DRIVING TEST CENTRE
If your driving test centre is located in a busy area, it may be of benefit to book your driving test in between the times of 10am and 4pm. This way you will miss out on rush hour traffic that can be problematic for learner drivers. Alternatively, some driving test centres offer test bookings on Saturdays. Driving test fees at the weekend are increased. Driving tests cannot be booked through the test centres directly. To book a driving test, there are 2 options; by phone or online.
Book a driving test by phone
To book a practical driving test at the Burton on Trent driving test centre by phone, see the book a driving test section for practical test booking telephone numbers. The DVSA (previously called the DSA) telephone number is an automated test booking line. A DVSA assistant can offer help via the options given.
Book your driving test online
To book your driving test online for Burton on Trent Driving Test Centre, see the book a driving test section for all DVSA contact information, along with DVSA online booking details..
Cancelling the driving test
Please provide a minimum of 3 clear working days to cancel your driving test from Burton on Trent driving test centre. Failure to do so will lose you the driving test fee. A full refund will be given if the notice is given. The same notice also applies to rescheduling of driving tests.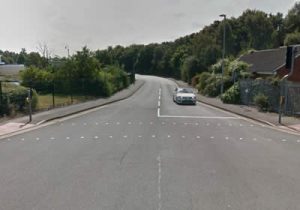 Burton on Trent DRIVING TEST CENTRE PASS RATES
Driving test pass rates vary considerably depending on which test centre your practical is taken at. Browse the driving test pass rates section for information on your UK DVSA test centre pass rates.
Burton on Trent TEST CENTRE TELEPHONE NUMBER
Burton on Trent Driving Test Centre telephone number may be either located on this page or via the driving test centre contact numbers section. Practical tests cannot be booked via these numbers and should only be used to contact the test centre manager for any concerns or issues you may have regarding your test.
PRACTICAL DRIVING TEST CENTRE REVIEWS
In order to help others that are taking their driving test, or to simply tell us whether you passed or failed your driving test, write a review of Burton on Trent Driving Test Centre. Rate this driving test centre based on your experience using them, what was your examiner like and how difficult were the test routes? It's quick and simple – no signup necessary and only your nickname will be displayed. To ensure your review meets our guidelines, please read our Terms and Conditions prior to submission.
Average rating:
9 reviews
Oct 11, 2021
My daughter failed today because her examiner said that on a round about a lorry pulled out in front of her, it did not give way to right. Which then caused her to have to stop! How can this be a fail? You cannot predict other people's driving, what were she to do? carry on and crash into him I'm very angry for her as she is very upset.
Sep 3, 2020
There should be legal to use camera while taking a driving test to ensure having a fair and an objective result and to make idiot examiners behave civilised and professional. Now n corona- time, the examiners show their awful attitudes and shouting when a candidate is already nervous and does not absolutely need to deal with an animal during the test.
Sep 3, 2020
Examiners have unprofessional attitudes. One woman in particular feel miserable and wants all around her feel the same. It is obvious that she does not like her job. Leave the place and give it to someone who is human, professional and civilized.
Mar 2, 2020
Daughter failed her test today, the Examiner made her feel very uncomfortable - not talking to her and just tutting all the time, I have heard since that this particular Examiner has had lots of complaints and even been suspended so why on earth is he allowed to examine again if his attitude has not changed. Unfortunately my Daughter does not want me to complain otherwise I would do - if these people do not want to do these jobs then go and do something else! Its already stressful enough for the person taking the test without some W**ker putting them off!
Aug 21, 2019
I have taken my test several times here and there is no consistency with the examiners. My last instructor failed me for not speeding up when turning right in front of a car. The car was indicating left which i explained to him at the as i moved out and i was looking in my mirrors. The answer i got was " Well that what it is" in a sarcastic manner. Also i had one examiner that just huffs and has bad body language - students are already nervous without having this attitude to deal with as well. Overall not a good experience to date - even my instructor does not understand why they are failing people - maybe financial???