Provided are contact details for Avonmouth Driving Test Centre, test route tips, test booking information and help passing the driving test in Bristol.
TEST CENTRE CONTACT DETAILS
Practical Driving Test Centre Address
Unit M6, Cabot Park
Merebank Road
Avonmouth
City of Bristol
BS11 8AQ
Test Centre Details:  Test candidate car parking facilities available.
Test Centre Provides Tests For: Car
THE DRIVING TEST IN Avonmouth
Avonmouth Driving Test Centre will feature many busy, multi-lane roundabouts and sections of dual carriageways. Many road traffic systems such as roundabouts, crossroads and junctions on major and minor roads is to be expected. The test will incorporate a single test manoeuvre along with the emergency stop procedure that has a 1-in-3 possibility of being requested.
All practical car tests now include approximately 20 minutes of independent driving. this requires the test candidate to follow a basic map shown by the examiner before setting off, following road signs or a combination of both.
---
Avonmouth DRIVING TEST ROUTES
Driving test routes are not currently available for Avonmouth Driving Test Centre. Check back soon for updates in the  driving test routes section.
BOOKING A DRIVING TEST AT Avonmouth DRIVING TEST CENTRE
Driving test are conducted at many of the UK driving test centres throughout the day Monday to Friday. Busier test centres may offer Saturday test bookings at a slightly higher booking fee. It's generally in the test candidates best interest to book a test during the quieter periods of the day. This usually involves avoiding peak rush hour traffic.
Book a driving test by phone
Practical driving tests in the UK are booked via the Driver and Vehicle Standards Agency (DVSA). Driving tests can be booked by telephone or via the internet (see below). To book a test at the Avonmouth Driving Test Centre, see the book a driving test section for booking contact telephone numbers. This is an automated service, though a DVSA assistant can be reached by following the options provided.
Book your driving test online
The most popular method for booking a practical test is via the internet. Upon making a booking, the available times and dates will be displayed for your chosen test centre. To make a test booking at the Avonmouth Driving Test Centre, see the book a driving test section.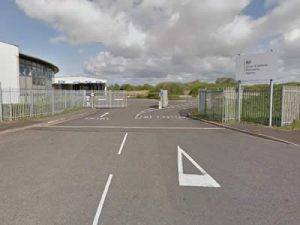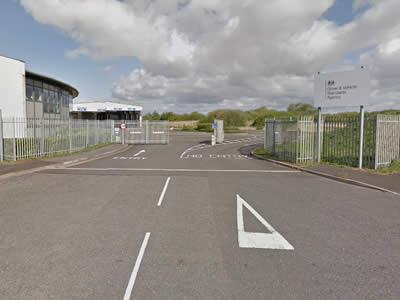 Rescheduling or cancelling the driving test
Driving Tests can be rescheduled or cancelled. Changing your driving test date can be done providing three working days' notice is given. To cancel your test and receive a full refund from DVSA bookings, three working days' notice must also be provided. Saturdays are also classed as a working day.
Avonmouth DRIVING TEST CENTRE PASS RATES
Avonmouth Driving Test Centre currently has no statistics. The driving test pass rates section may show driving test pass rate statistics for Avonmouth practical test centre soon.
Avonmouth TEST CENTRE TELEPHONE NUMBER
A member of staff can be contacted at your test centre to enquire on any general driving test questions you may have, for example if a test is still going ahead due to bad weather (See driving tests in bad weather for further information).
Practical driving test can only be booked, cancelled or amended via the DVSA directly however. See above for details. The Avonmouth Driving Test Centre contact telephone numbers may be located within the driving test centre contact numbers section or obtained from your driving test confirmation letter or email.
PRACTICAL DRIVING TEST CENTRE REVIEWS
Reviews are a great way of letting people know what's good or bad about a product or service. Write a review of either of the Avonmouth Driving Test Centres to let others know if you passed or failed the test, how difficult the test routes were, whether the test centre had adequate facilities and what your examiner was like on the day. It's quick and simple – no signup necessary and only your nickname will be displayed. To ensure your review meets our guidelines, please read our Terms and Conditions prior to submission.
Average rating:
9 reviews
Jan 31, 2023
Terribly unsupportive examiner who was rude and angry with me after the test when explaining why I had not passed, despite it not being for a dangerous reason. Additionally made unsettling comments throughout the exam and raised his voice a lot which was very alarming, again when there was no clear reason
May 17, 2022
Worst test centre i have ever seen. Probably i feel the instructors should learn the rules and regulations first before failing someone.
May 17, 2021
Not a very welcoming examiner, not supportive in anyway after telling me I failed and why. Do not recommend to anyone with the 30mph trap. You drive in on 40mph roads and then they ask you to drive out a similar way but the limit is 30mph with no signs telling you otherwise. You look right and see 40mph...
Oct 10, 2020
This test centre has the worst examiners,
Is like they don't even want you to pass,
Please we not asking them to pass we asking
To make us feel comfortable. Thanks.
Sep 3, 2020
Candidates are required to be able to drive safely while overcoming distractions.
Examiners explain as bet they can within restricted timeframe.