If you are experiencing problems with the Ford Transit tyre pressure monitor warning light (TPMS), particularity if you have checked tyre pressures, pressures are correct but the warning light remains on.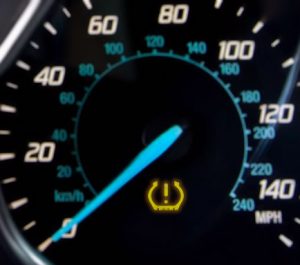 The following method should work on the Ford Transit / Transit Connect. Whilst attempting the Transit tyre pressure light reset, ensure that you have access to a tyre pump. To reset the Ford Transit tyre pressure light:
Drive the van for a few minutes to ensure that tyre air temperatures are up to optimal running temperatures. If the light goes out after a drive, pressure may have fallen below the minimum threshold when tyres are cold. Park up and switch the engine off.
Turn the ignition to the 'on' position, but avoid starting the engine.
Now press the hazard lights button three times in quick succession. You will know that reset mode has initialised when the horn sounds.
You should now have a message appear on the dashboard 'Train Left Front Tyre'. Slowly release air from the front left tyre until you hear the horn sound.
Once the horn has sounded, a new message will appear on the dashboard 'Train Right Front Tyre'. Repeat the process for all tyres.
When all four tyres have been done, it should say tyre training complete. Select 'OK'.