Provided are contact details for Harehills Driving Test Centre, test route tips, test booking information and help passing the driving test in Leeds.
TEST CENTRE CONTACT DETAILS
Practical Driving Test Centre Address
Hillcrest House
386 Harehills Lane
Leeds
West Yorkshire
LS9 6NF
Test Centre Details:  Harehills Driving Test Centre is located on the corner of Harehills Lane / Lupton Avenue. There is no car park at this test centre. Test candidates can park their vehicle on the opposite side of Harehills Lane down Kimberley Road. Wheelchair access available. Male, female and disabled toilets are available
Test Centre Provides Tests For: Car, Taxi, Approved driving instructor – part two, Approved driving instructor – part three
THE DRIVING TEST at Harehills
The driving test from Harehills Driving Test Centre features many challenging roads and traffic systems which is reflected by the pass rates. During the test, a good knowledge of high speed dual carriageways including the A64. The test may also take you out into rural roads and villages (see the country road driving tutorial for further assistance).
Driving around the Harehills test routes will include all roundabout types, including fast paced multi-lane roundabouts. A good knowledge of all the crossroads and junctions around the test centre is of benefit. The test will include 1 of the 4 manoeuvres which can be found in the Driving test tutorials section.
These are often conducted in residential areas as is the emergency stop which is requested 1 in every 3 tests. The Harehills driving test routes may alter slightly during the practical but will generally detail the various routes that the examiner will take you on.
BOOKING A DRIVING TEST AT Harehills DRIVING TEST CENTRE
The time of day in which you take your driving test can influence its outcome. Booking the practical test outside of rush hour times can allow for quieter roads. To book your test, see below for the available options.
Book a driving test by phone
The DVSA (Driver and Vehicle Standards Agency) automated telephone number allows for a practical test to be booked at Harehills from the selected free slots available. Contact and booking telephone numbers can be located within the book a driving test section. If you wish to speak to an adviser, listen to the options provided in the recorded message.
Book your driving test online
Driving test internet bookings are often the preferred option due to the free slot availability being displayed to the test candidates. See the book a driving test section for booking a practical driving test at Harehills.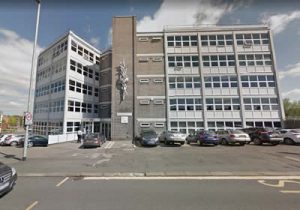 Rescheduling or cancelling the driving test
3 working days notice is required to cancel the driving test at Harehills if you require a full refund. The same conditions apply if you wish to reschedule. Cancellations and rescheduling can be done via the contact details above.
Harehills DRIVING TEST CENTRE PASS RATES
The pass rates vary depending on which driving test centre that you take your practical test with. Once you have found a test centre closest to you, the driving test pass rates section will provide you with an indication of the statistics for that test centre.
Harehills TEST CENTRE TELEPHONE NUMBER
If you wish to book or amend a practical driving test time or date, please follow the instructions above as this cannot be done via test centres directly. You may contact Harehills Driving Test Centre, or any driving test centre to inform the manager that you may be late, or to enquire whether a test is still going ahead due to bad weather. See driving tests in bad weather for further information. You may find your test centre telephone contact number in the driving test centre contact numbers section.
PRACTICAL DRIVING TEST CENTRE REVIEWS
Reviews help us to decide on services and products and what best to look out for. Write a review of Harehills Driving Test Centre and let others taking their test at this centre what it was like. Tell us what the test routes were like, easy or hard, whether you passed or failed, what the test examiner was like. It's quick and simple – no signup necessary and only your nickname will be displayed. To ensure your review meets our guidelines, please read our Terms and Conditions prior to submission.
Average rating:
36 reviews
Nov 16, 2022
I can only empathize with the 1-star reviews here left regarding the examiner Jacky. She treated me like a teenage when I am 27 years old and talked down to me as soon as I got in the car... she even managed to say my signature was sloppy when I struggle to do the with my hand. People say examiners aren't out to fail you but this experience convinced me of the complete opposite. I ended up failing as she swore I didn't look right at the roundabout?! Who doesn't look right at a roundabout? I've been on the road for 7 years on my motorbike, so if anyone knows how crucial it is to know what's coming it's me!!! I 100% looked right more than twice before looking left as it was a mini roundabout. Then she diverted her attention to talking about the weather which is when I knew she had failed me already. I stayed humble and didn't contest it in the car too much but please, DO NOT book your test here. Go to Horsforth or double Jacky has left the centre.
Oct 13, 2022
only reason i'm giving one star is because i can't give 0 stars- got a lady both times i did my test at harehills and both times i felt extremely uncomfortable with the way she was acting towards me, i feel like she was being extremely prejudiced as im a 17 year old girl, she was rude, failed me for things which should 100% have been a minor, i can drive, i am a confident driver but this woman has knocked my confidence massively i would not suggest this test centre at all.
Nov 5, 2021
Can't believe this place gets bad reviews. I've done my test at other centres and they've been proper unfair with the manoeuvres - one got me to reverse around two trees, and another made me do five emergency stops saying he wanted me to make the tyres squeak!! My examiner was Simon who simply got me to reverse backwards using reverse gear in the opposite direction to ahead without squashing the kerb. It would be great if they could clone Simon and put a Simon in every driving examiner centre - and also in museums because the staff in those places are always rudish.
Aug 17, 2021
This test centre is taking your money and failing you on purpose. I've just read the offcom records on this site. Their having a good old laugh at our expense , they know how many they fail before the day starts . It's disgusting and unfair. Not to mention all the examiners are old age pensioners so very old old skool , one mistake to them it's a fail!! And if your of different nationalities your failing end if……
Aug 17, 2021
I felt like I was in crown court before I even got in my car, jacky was rude, abrupt, and not professional . Wasn't even in my car 8 minutes and I knew I'd failed before I got in! Her attitude was disgusting and she does not deserve that job. Questions not relating to my test, uncompassinate, terrible attitude and a horrible person .