Provided are contact details for Hastings Driving Test Centre, test route tips, test booking information and help passing the driving test in Ore, Hastings.
TEST CENTRE CONTACT DETAILS
Practical Driving Test Centre Address
Brookway Business Park
Ivy House
Ore
Hastings
East Sussex
TN35 4NN
Test Centre Details:  To access test centre, keep to the one-way-system around the building and follow directions to designated test candidate parking bays. You're not allowed to practice on the site. Toilets are available.
Test Centre Provides Tests For: Car, Motorcycle module 1 (off-road), Lorries, large vehicles and buses, Taxi
THE DRIVING TEST IN Hastings
Busy urban roads are located around Hastings Driving Test Centre. The testing examiner will require a high standard of driving and safety on such road systems as roundabouts, junctions and crossroads. Busy 'A' roads such as the A259 are likely to feature and will also include rural country roads.
A minimum of one driving test manoeuvre will be required and a 1-in-3 chance of the emergency stop procedure being requested. 10 minutes will be reserved for the independent driving. Independent driving involves the test candidate reading and following basic maps, directions and road signs.
The independent driving test guide explains what to expect. The Hastings driving test routes may be available to look at as a reference to the various types of roads that the examiner will take you on during the test.
BOOKING A DRIVING TEST AT Hastings DRIVING TEST CENTRE
Driving test are conducted throughout the day, including Saturdays at certain test centres. Whilst booking your test, choose a time that you feel most comfortable with whilst driving. Many towns and cities have peak rush hour times, avoiding these may allow for a calmer practical test. To book your test, see the options below.
Book a driving test by phone
The DVSA (Driver and Vehicle Standards Agency) automated telephone number allows for a practical test to be booked at Hastings from the selected free slots available. Contact and booking telephone numbers can be located within the book a driving test section. If you wish to speak to an adviser, listen to the options provided in the recorded message.
Book your driving test online
Driving test internet bookings are often the preferred option due to the free slot availability being displayed to the test candidates. See the book a driving test section for booking a practical driving test at Hastings.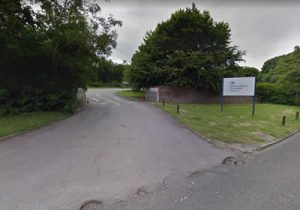 Rescheduling or cancelling the driving test
3 working days notice is required to cancel the driving test at Hastings if you require a full refund. The same conditions apply if you wish to reschedule. Cancellations and rescheduling can be done via the contact details above.
Hastings DRIVING TEST CENTRE PASS RATES
The pass rates vary depending on which driving test centre that you take your practical test with. Once you have found a test centre closest to you, the driving test pass rates section will provide you with an indication of the statistics for that test centre.
Hastings TEST CENTRE TELEPHONE NUMBER
It is possible in some cases to contact your practical driving test centre only to inform the centre manager that you may be running late, or if a scheduled driving test is still going ahead due to for example bad weather. See driving tests in bad weather for further information. Driving tests cannot be rearranged, booked or cancelled via test centres directly and can only be done via the DVSA. The Hastings Driving Test Centre contact telephone number may be located within the driving test centre contact numbers section.
PRACTICAL DRIVING TEST CENTRE REVIEWS
Reviews help us to decide on services and products and what best to look out for. Write a review of Hastings Driving Test Centre and let others taking their test at this centre what it was like. Tell us what the test routes were like, easy or hard, whether you passed or failed, what the test examiner was like. It's quick and simple – no signup necessary and only your nickname will be displayed. To ensure your review meets our guidelines, please read our Terms and Conditions prior to submission.
Average rating:
1 reviews
Mar 24, 2022
Just taken my 2nd test at Hastings Test Centre again got the same rude, obnoxious, nasty examiner I had the first time who ridiculed me in front of my Driving Instructor when we got back to the Test Centre last time. This time, he decided to push the dual control brakes in the vehicle as I was manoeuvring right at some traffic lights and the car opposite was turning left and stopping vehicles behind him moving forward so I started to turn right and move off and he touched the brake. This man is making the driving experience awful and my Sister had the same issues with him 11 years ago and he is still got his very poor bad attitude to young drivers......not a nice man BOB