Provided are contact details for Heaton Driving Test Centre, test route tips, test booking information and help passing the driving test in Bradford.
TEST CENTRE CONTACT DETAILS
Practical Driving Test Centre Address
15 Farfield Street
Heaton
Bradford
West Yorkshire
BD9 5AS
Test Centre Details:  5 steps are required to access Heaton Driving Test Centre. Arrangements will be made for wheelchair users. Male and female toilets available.
Test Centre Provides Tests For: Car, Taxi
THE DRIVING TEST IN Heaton
Gaining a high level of understanding of all the roads around the test centre including all roundabouts, junctions and crossroads will benefit. Many driving tests are failed simply leaving the test centre. The driving test routes below will help you understand the types of roads expected during the test.
Gaining a sound knowledge of all four manoeuvres and the emergency stop is essential. A tutorial of these can be found in the Driving test tutorial section. The driving test from Heaton often lasts for around 40 minutes. Included in this time is independent driving which takes around 10 minutes to complete.
See driving test pass rates for a recent pass rate update. The Heaton driving test routes may be available to look at as a reference to the various types of roads that the examiner will take you on during the test.
BOOKING A DRIVING TEST AT Heaton DRIVING TEST CENTRE
Many driving test centres offer Saturday weekend driving tests. Although this is a slightly higher fee, it can be of benefit due to less traffic density on a Saturday. If you are planning to book your driving test at Heaton during week days, booking the test between the hours of 10am and 3pm will alleviate rush hour traffic. To book a practical test in Heaton, there are two options available:
Book a driving test by phone
The DVSA (Driver and Vehicle Standards Agency) automated telephone number allows for a practical test to be booked at Heaton from the selected free slots available. Contact and booking telephone numbers can be located within the book a driving test section. If you wish to speak to an adviser, listen to the options provided in the recorded message.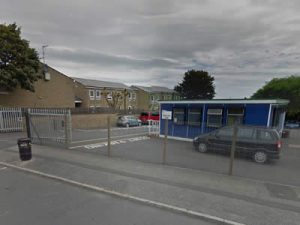 Book your driving test online
Driving test internet bookings are often the preferred option due to the free slot availability being displayed to the test candidates. See the book a driving test section for booking a practical driving test at Heaton.
Rescheduling or cancelling the driving test
3 working days notice is required to cancel the driving test at Heaton if you require a full refund. The same conditions apply if you wish to reschedule. Cancellations and rescheduling can be done via the contact details above.
Heaton DRIVING TEST CENTRE PASS RATES
The pass rates vary depending on which driving test centre that you take your practical test with. Once you have found a test centre closest to you, the driving test pass rates section will provide you with an indication of the statistics for that test centre.
Heaton TEST CENTRE TELEPHONE NUMBER
It is possible in some cases to contact your practical driving test centre only to inform the centre manager that you may be running late, or if a scheduled driving test is still going ahead due to for example bad weather. See driving tests in bad weather for further information. Driving tests cannot be rearranged, booked or cancelled via test centres directly and can only be done via the DVSA. The Heaton Driving Test Centre contact telephone number may be located within the driving test centre contact numbers section.
PRACTICAL DRIVING TEST CENTRE REVIEWS
Reviews help us to decide on services and products and what best to look out for. Write a review of Heaton Driving Test Centre and let others taking their test at this centre what it was like. Tell us what the test routes were like, easy or hard, whether you passed or failed, what the test examiner was like. It's quick and simple – no signup necessary and only your nickname will be displayed. To ensure your review meets our guidelines, please read our Terms and Conditions prior to submission.
Average rating:
28 reviews
Sep 5, 2022
I had a test today at 1:30 i was really stressed out and my examiner was really nice and caring. I wish everyone would come across her . She made me stress free. I hope u stay happy and have a healthy life. Keep going im routing for u. Your always in my prayers and thank you shakeela for teaching me for a long time.🥰
Sep 1, 2022
I just passed today i really liked my examiner named olivia ,she was really nice to me an made me feel mire comfortable and confident because i was too nervous when my test started but then ahe made ma feel like i'm driving with my instructor she is really good examiner 👍
May 7, 2022
Unfair test standards, instructors intervene even though you know what you are doing and you are fully aware of the surroundings. This caused me to fail in the last minute of my test
Jul 29, 2020
Absolutely unfair. Due to the Pandemic which is of no fault to learner drivers. Examiners are expected to bring their students back a soon as they make a major mistake. This can be understandable. However I feel that the examiner used this as an excuse. My driving has been of pass test standard. As a learner we can become nervous and make a major mistake. On this occasion I stalled three times, due to nerves but didn't panic at all. Continued driving. As I was going up a hill the car required a lower gear which i did Select, due to stalling with no cars around me the examiner only took me out for 10mins approximately. And failed me. Even my instructor debated and was shocked with the outcome! I felt like he only did his bit, he just needed a minor mistake so he can go back. They are getting paid for not even meeting their job requirements. I find it's so Unfair !!! what if the examiners in the education department behaved like this? How unfair!!! It doesn't give people like this the permission to take advantage of a pandemic, teachers, doctors and The police force are all providing a high standard service. The Heaton test center examiners need to learn from these people. People need to stop booking tests at Heaton there are other test centres.
Dec 11, 2019
Passed today at Heaton test like to thank mike was kind and made me feel calm.