Provided are contact details for Kettering Driving Test Centre, test route tips, test booking information and help passing the driving test in Northamptonshire.
TEST CENTRE CONTACT DETAILS
Practical Driving Test Centre Address
Orion Way
Kettering Business Park 
Kettering
Northamptonshire
NN15 6NL
Test Centre Details:  Male and female toilets are available. Test candidate car parking facilities available.
Test Centre Provides Tests For: Car, Taxi, Motorcycle Module 1, Motorcycle Module 2
THE DRIVING TEST IN Kettering
Practical driving tests are designed to put the test candidate through as many varied roads and traffic systems as possible. Kettering Driving Test Centre is situated around both rural and urban roads, both of which are likely to be a part of the driving test.
Rural roads have their own unique set of challenges, often due to high speed roads and sharp corners. Our country road driving tutorial offers advice on rural roads, particularly on how to asses a safe and appropriate speed. High speed 'A' roads such as the A14 dual carriageway are also likely.
The test will involve busy urban driving and include traffic systems such as roundabouts, (from large multi-lane roundabout at dual carriageways to small mini roundabouts), crossroads and junctions. During the driving test, the examiner will request one of the possible four manoeuvres they have to choose from and a 1 in 3 chance of the emergency stop being requested.
All practical driving tests for cars now have around 10 minutes of independent driving. This simply involves following basic maps provided by the examiner and/or road signs. Test routes are available for many of the test centres and may include Kettering driving test routes. Viewing the test routes provide test candidates with an insight into the various types of roads and traffic systems they're likely to encounter.
BOOKING A DRIVING TEST AT Kettering DRIVING TEST CENTRE
Test candidates taking their practical may benefit from booking a driving test around the quietest times of day. Peak traffic times (rush hour) often makes for a more stressful test. To book your practical driving test, see the available options below.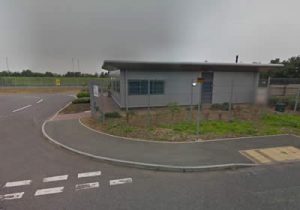 Book a driving test by phone
All practical driving tests are booked via the Driver and Vehicle Standards Agency (DVSA), and can be booked by telephone. To book a test at Kettering Driving Test Centre, see the book a driving test section for booking contact telephone numbers. This is an automated service, though a DVSA assistant can be reached by following the options provided.
Book your driving test online
The most popular method for booking a practical test is via the internet. Upon making a booking, the available times and dates will be displayed for your chosen test centre. To make a test booking at Kettering Driving Test Centre, see the book a driving test section.
Rescheduling or cancelling the driving test
Driving Tests can be rescheduled or cancelled. Changing your driving test date can be done providing three working days' notice is given. To cancel your test and receive a full refund from DVSA bookings, three working days' notice must also be provided. Saturdays are also classed as a working day.
Kettering DRIVING TEST CENTRE PASS RATES
Pass rates vary from each test centre, often due to the difficulty of the test routes. Some test candidates choose a test centre outside of their location due to the type roads that are taken on the test. The driving test pass rates section may show driving test pass rate statistics for your practical test centre.
Kettering TEST CENTRE TELEPHONE NUMBER
Practical driving test centres can be contacted for various reasons including to see whether a scheduled test is going ahead due to bad weather for example (See driving tests in bad weather for further information), or to inform the test centre manager that you may be running late. Driving tests cannot be booked or rescheduled via test centres. This can only be done via the DVSA. The Kettering Driving Test Centre contact telephone number may be located within the driving test centre contact numbers section or obtained from your driving test confirmation letter or email.
PRACTICAL DRIVING TEST CENTRE REVIEWS
Writing a review of Kettering Driving Test Centre whether good or bad will help others in deciding which test centre to use and what to expect on their driving test. As an example, let others know whether you passed or failed, what your examiner was like, how difficult was it and what were the test routes like. It's quick and simple – no signup necessary and only your nickname will be displayed. To ensure your review meets our guidelines, please read our Terms and Conditions prior to submission.
Average rating:
11 reviews
May 17, 2023
Steve did my module 1 and module 2 test and he is amazing so calm, clear, relaxes you. A truly proffessional but calm & empathetic star. I had him for all my tests throughout which was really good as it helped calm my nerves as i failed module 1 first time. Hubby also had Steve for his module 1 and 2 and he too said what a lovely guy he was and how calm he made us feel. Thanks Steve 😊 i will always appreciate how kind you were in helping calm our nerves.
Jun 21, 2022
My daughter took her test yesterday and the test examiner wanted her to turn right which
Meant she would have blocked the road and consequently the car would have been hit. So she held back for safety and he failed her on time waisting. Absolutely disgusting. Diffo would not like to use this centre if hes going to teach unsafe driving etc
Apr 22, 2021
Very rude male on arrival to the test centre - making judgment on Covid 19- without knowing the facts,
Urgent needs to be trained or educated on Covid 19 regulations.
Did not offer any explanations on his actions while waiting was again rude and arrogant to a another learner- no surprise that he failed test.
Dec 12, 2019
So thankful for my driving examiner Steve today , my nerves were sky high on my lesson before my test but throughout my test Steve spoke to me and made it as comfortable for me as possible and I passed !!
Such a good examiner
Mar 25, 2019
Instructor rude, mean and impatient. I was passing my motorcycle module 2 today and the instructor pulled me over and had a proper go at me for making a mistake. Unbelievably rude! Avoid at all cost. Makes you wonder why these people are still doing their job!