Provided are contact details for Kirkham Driving Test Centre, test route tips, test booking information and help passing the driving test in Lancashire.
TEST CENTRE CONTACT DETAILS
Practical Driving Test Centre Address
Freckleton Lane
Kirkham
Lancashire
PR4 2RP
Test Centre Details:  Test centre has male only toilets. No test candidate car parking facilities. No wheelchair access. Special arrangements will be made to wheelchair users.
Test Centre Provides Tests For: Lorries, large vehicles and buses, Car and trailers, Motorcycle Module 1
THE DRIVING TEST IN Kirkham
Kirkham Driving Test Centre is situated around rural roads where bends may be difficult to navigate due to oncoming vehicles. Small village roads may have narrow and difficult areas which is a common area to fail driving test. A roads are also present.
Test routes are available for many of the test centres and may include Kirkham driving test routes. Viewing the test routes provide test candidates with an insight into the various types of roads and traffic systems they're likely to encounter.
BOOKING A DRIVING TEST AT Kirkham DRIVING TEST CENTRE
Test candidates taking their practical may benefit from booking a driving test around the quietest times of day. Peak traffic times (rush hour) often makes for a more stressful test. To book your practical driving test, see the available options below.
Book a driving test by phone
All practical driving tests are booked via the Driver and Vehicle Standards Agency (DVSA), and can be booked by telephone. To book a test at Kirkham LGV Driving Test Centre, see the book a driving test section for booking contact telephone numbers. This is an automated service, though a DVSA assistant can be reached by following the options provided.
Book your driving test online
The most popular method for booking a practical test is via the internet. Upon making a booking, the available times and dates will be displayed for your chosen test centre. To make a test booking at Kirkham LGV Driving Test Centre, see the book a driving test section.
Rescheduling or cancelling the driving test
Driving Tests can be rescheduled or cancelled. Changing your driving test date can be done providing three working days' notice is given. To cancel your test and receive a full refund from DVSA bookings, three working days' notice must also be provided. Saturdays are also classed as a working day.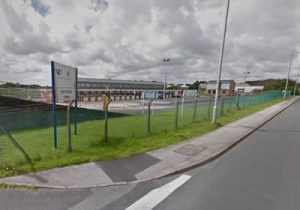 Kirkham DRIVING TEST CENTRE PASS RATES
Pass rates vary from each test centre, often due to the difficulty of the test routes. Some test candidates choose a test centre outside of their location due to the type roads that are taken on the test. The driving test pass rates section may show driving test pass rate statistics for your practical test centre.
Kirkham TEST CENTRE TELEPHONE NUMBER
Practical driving test centres can be contacted for various reasons including to see whether a scheduled test is going ahead due to bad weather for example (See driving tests in bad weather for further information), or to inform the test centre manager that you may be running late. Driving tests cannot be booked or rescheduled via test centres.
This can only be done via the DVSA. The Kirkham Driving Test Centre contact telephone number may be located within the driving test centre contact numbers section or obtained from your driving test confirmation letter or email.
PRACTICAL DRIVING TEST CENTRE REVIEWS
Reviews are a great way of letting people know what's good or bad about a product or service. Write a review of Kirkham LGV Driving Test Centre to let other know if you passed or failed the test, how difficult the test routes were, whether the test centre had adequate facilities and what your examiner was like on the day. It's quick and simple – no signup necessary and only your nickname will be displayed. To ensure your review meets our guidelines, please read our Terms and Conditions prior to submission.
Average rating:
12 reviews
Apr 4, 2022
Brian failed me on Class 1 by making me take a left turn that was not on the Class 1 test route. It was an impossible turn (my instructor couldn't even do it, after we went back to the area to test it), unless there was no traffic in the oncoming lanes as I turned, which of course there was. Donna Gammage herself told my instructor that it was not a Class 1 route. She said she would never take an artic onto that left turn.

He then failed me, at the second attempt, when a woman attempted to pull out on me on a roundabout. He said I left space for her to think about pulling out. What did that have to do with me? She has to give way, I was in the inside lane taking the second exit, clearly I couldn't be right up against the kerb as I went round a roundabout? Scandalous.

I went elsewhere after that…
Jan 23, 2022
Brian, the most obnoxious rude excuse of a person. Made to feel you'll fail before you even start, smooth drive, felt confident, not many mistakes, buts leaves his little "cash cow' roundabout to the last bit. Dont waste your breath and energy on that dope.
Aug 22, 2021
I would like to say that this test centre is absolutely amazing
I went for my test today with an examiner named Donna she was absolutely brilliant she's very good in what she does.
Friendly polite and so down to earth
100% recommend this test centre

Lee
Aug 2, 2021
To all Lgv/Hgv learners Avoid I MEAN AVOID this test centre by all means it's a money scam and if you have Brian for your test you have more chance of getting rocking horse shit then a pass for this guy / place I drove to my best ability and to a safe and test ready standard so I definitely tell you to find a different test centre.
Nov 4, 2020
If any one is thinking of taking their trailer test here please look else where as this place will blow your mind. Was made to feel very uncomfortable by my examiner from the word go. I feel the result was very unfair as I give the examiner a very smooth ride and then he failed me on a major which should never of been. I had a car obstructing my side of the road and heavy traffic on the other. In this case I came to a steady stop until it was safe to make a movement around the obstructing car on my side. According to the examiner I hesitated and caused a queue behind me which in my eyes was impossible as the traffic was heavy on both sides of the road. My opinion it was the correct decision and wasn't a dangerous decision.

Ps avoid this test centre. (Criminals)