Provided are contact details for Loughborough Driving Test Centre, test route tips, test booking information and help passing the driving test in Leicestershire.
TEST CENTRE CONTACT DETAILS
Practical Driving Test Centre Address
Ark Business Centre
Gordon Road
Loughborough
Leicestershire
LE11 1JP
Test Centre Details:  Male and female toilets available. Car parking facilities available.
Test Centre Provides Tests For: Car
THE DRIVING TEST IN Loughborough
Loughborough Driving Test Centre is situated around busy urban roads and rural roads. Busy town driving will test your ability at many road systems including roundabouts, junctions and crossroads. Rural country driving is likely as are high speed 'A' road such as the A6 dual carriageway.
Rural roads can be difficult for learner drivers, often due to understanding the correct speed for the often harsh corners. The country road driving tutorial helps with understanding this. The examiner will request a single test manoeuvre along with the emergency stop procedure having a 1 in 3 possibility of being requested.
Test routes are available for many of the UK practical driving test centres and may include Loughborough driving test routes. The routes aid test candidates in gaining an understanding of the various roads and systems that the examiner will take you on during your test. Routes can be viewed on this website or downloaded as an app.
BOOKING A DRIVING TEST AT Loughborough DRIVING TEST CENTRE
Throughout the UK, many of the practical driving test centres provide tests from Monday to Friday. Certain busy test centres offer Saturday tests at a slightly higher booking fee. Often test candidates benefit from booking their test to be taken at the quietest periods of the day.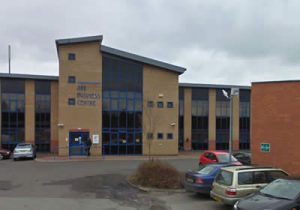 Book a driving test by phone
Practical driving tests in the UK are booked via the Driver and Vehicle Standards Agency (DVSA). Driving tests can be booked by telephone or via the internet (see below). To book a test at Loughborough Driving Test Centre, see the book a driving test section for booking contact telephone numbers. This is an automated service, though a DVSA assistant can be reached by following the options provided.
Book your driving test online
The most popular method for booking a practical test is via the internet. Upon making a booking, the available times and dates will be displayed for your chosen test centre. To make a test booking at Loughborough Driving Test Centre, see the book a driving test section.
Rescheduling or cancelling the driving test
Driving Tests can be rescheduled or cancelled. Changing your driving test date can be done providing three working days' notice is given. To cancel your test and receive a full refund from DVSA bookings, three working days' notice must also be provided. Saturdays are also classed as a working day.
Loughborough DRIVING TEST CENTRE PASS RATES
Pass rates vary from each test centre, often due to the difficulty of the test routes. Some test candidates choose a test centre outside of their location due to the type roads that are taken on the test. The driving test pass rates section may show driving test pass rate statistics for your practical test centre.
Loughborough TEST CENTRE TELEPHONE NUMBER
A member of staff can be contacted at your test centre to inquire on any general driving test questions you may have, for example if a test is still going ahead due to bad weather (See driving tests in bad weather for further information). Practical driving test can only be booked, cancelled or amended via the DVSA directly however. See above for details. The Loughborough Driving Test Centre contact telephone number may be located within the driving test centre contact numbers section or obtained from your driving test confirmation letter or email.
REVIEWS FOR YOUR DRIVING TEST CENTRE
Write a review of Loughborough Driving Test Centre to let others know how your test went. You can tell people if you passed or failed the driving test, what the test routes were like, were there difficult parts? Tell us what the test centre was like, was there adequate facilities? Was it easy to find? and what was your examiner like on the day? It's quick and simple – no signup necessary and only your nickname will be displayed. To ensure your review meets our guidelines, please read our Terms and Conditions prior to submission.
Average rating:
8 reviews
Oct 14, 2019
I failed my test for the third time, my own fault and every instructor I had has been lovely, I had my last test on the 11th of october and it was the same lady as last time I cant remember her name. but I wanted to praise her she really is so reassuring and helpful even though I had failed and I knew I did, she really did reassure me not to give up and get booked in again!
Jun 23, 2018
Got Dale as my driving examiner. So have 2 of my friends and we all passed on our first test at Loughborough. He makes you feel very at ease and is a generally cool guy and pretty lenient i think!!
Jun 15, 2018
I'm starting to feel as though it is fixed or maybe because I am indian. I took my 4th test and failed because of something he remembered me saying out loud. I had said I am just getting into my lane .. talking to myself and so he's aware. But somehow used that against me to fail me. He claimed I wasn't in my lane but I was turning on a bend into that same lane. Thinking maybe Leicester would be a better option as it seems it's a money making scam. I gave the drive of my life. To be fair he was kind of nice too but I felt he had to fail me.
Mar 26, 2018
I had a terrible examiner named Bal (asian lady), and unfortunately I felt like she failed me for minor that she regarded as major. For a simple hesitation at the roundabout (safe cautious driving), she failed me. Furthermore, she makes you feel very uncomfortable and nervous which made my test terrifying. I would advise her to make the people comfortable and at ease- by smiling for a starter!
Aug 28, 2017
My experience has been the complete opposite to the previous reviews. Firstly, I was led to believe that I would have to wait considerable weeks (maybe even months) to get a test date of my choosing, in reality it was a month at most. Secondly, my examiner was Bal and compared to other reviewers I found her incredibly nice and friendly who put me at ease right from the get-go. We had a lovely chat whilst I was undertaking the test, which made me feel even more relaxed. I found her instructions both clearly audible and concise. Thankfully I passed, (with only 5 minor faults) which in part I put down to Bal making me feel comfortable, which I told her so, as I feel that constructive criticism should be a two-way thing. Obviously, as I passed I'm going to say that it was a very positive experience, but even if I hadn't I wouldn't have held Bal responsible as she was just such a lovely person.